The success of our company relies on the strengths of our employees. At NUITEQ, we take pride in combining our Swedish heritage with the influences of diverse cultures and backgrounds to create a unique collaboration environment.
We want to showcase our amazing team members, and this time, we'd like to introduce you to our Sales Manager, Tomas Marklund.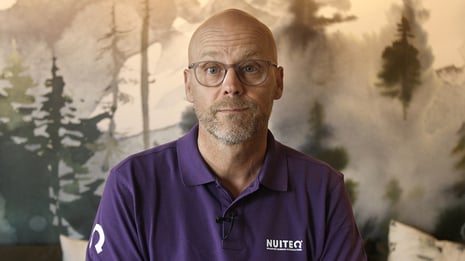 Hi, Tomas, please tell us a bit about yourself.
I was born and raised in the northern part of Sweden. I remember sports and outdoor activities being a big part of my life growing up. I recall that when I was 9 years old, that I drank black coffee while fishing with my grandfather, one time we even had to defend ourselves from a bear in the mountains!
After a short military career, I decided to take my first solo trip backpacking and while wandering the warehouses of Nordic distributor Ahlsell, I discovered that I had a talent for sales. Soon I was recruited to help in their purchasing department.
My wife and I are proud of raising 3 beautiful children, and an older dog in our home in Skellefteå.
What can you tell us about your role in the company?
I wear many hats as a Sales Manager for NUITEQ. Some of my responsibilities include managing our sales process and coaching our sales team. I'm excited about finding ways to improve, developing new business, communicating with our team, and networking with customers.
My military career taught me the value of teamwork, where we see ourselves as an important part of a strong engine for growth. Sometimes the engine needs maintenance or repair. It's fun to diagnose what doesn't work and break down big issues into manageable tasks.
What motivates you to succeed in your role?
My love of sports has given me great insight into what helps teams succeed. Teams taste the sweet honey of success after they come together with the right motivation, reflection, and commitment to work hard. I want to learn something new every day, and our team knows that knowledge is a gift.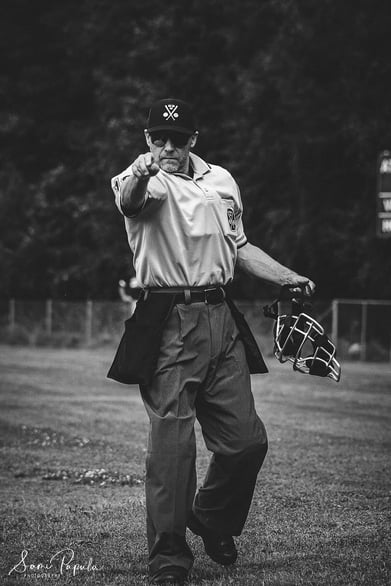 How do you occupy your free time? What are your passions?
I have an older dog that needs more attention and exercise. We're blessed with a wonderful home with a beautiful garden and spacious lawn for friend family gatherings.
Sports are still a big part of my life. While I've enjoyed ice hockey and football, my favorite sport is still baseball. I retired as a player in 1990, as a coach in 2002, and still serve as an umpire today.
Of course, we can't forget spending time with family and friends over coffee!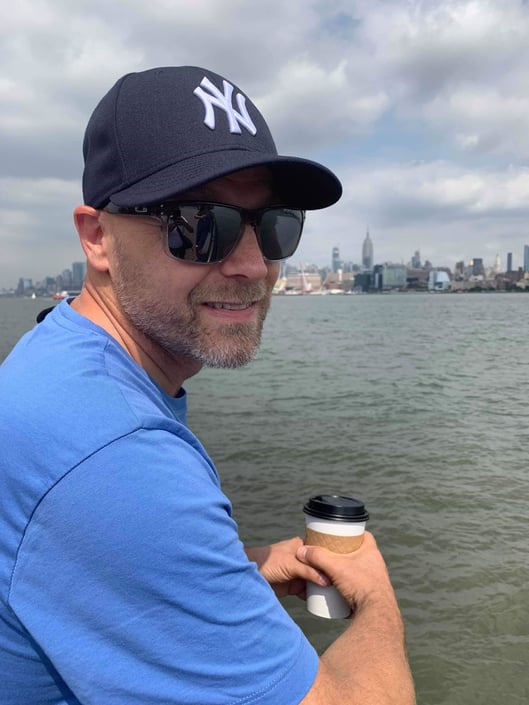 What's your favorite travel destination?
Our family loves seeing different landscapes and environments. Warm weather beaches and cruises are so relaxing. We also like hiking in mountains and the calm of fishing near lakes. Our favorite family travels have been exploring new cities, experiencing their culture, and learning their history.
Learning about the historic Roman roads of London was something we loved exploring together.
What's your favorite food?
I will try anything at least once. I love fresh seafood from the harbour or fishing boats. It's a special experience to taste fresh calamari or fish cooked over a campfire. I also enjoy steak tartare and beef Wellington.
As you would know by now, I'm a coffee addict. It is medicine for my spirit! In the morning I love reading with a few cups of coffee to give me inspiration for my whole day.
We're always looking for talented people to join our team. If you want to be part of a creative and innovative group of people in a fun and rewarding environment, don't hesitate to contact us by clicking the button below:
Connect with Tomas Marklund on LinkedIn.