The success of our company relies on the strengths of our employees. At NUITEQ, we take pride in combining our Swedish heritage with the influences of Asian, Latin American and North American cultures to create a unique collaboration environment.
We want to showcase our amazing team members, and this week, we'd like to introduce you to one of our many Software Engineers, Paulo Cabral.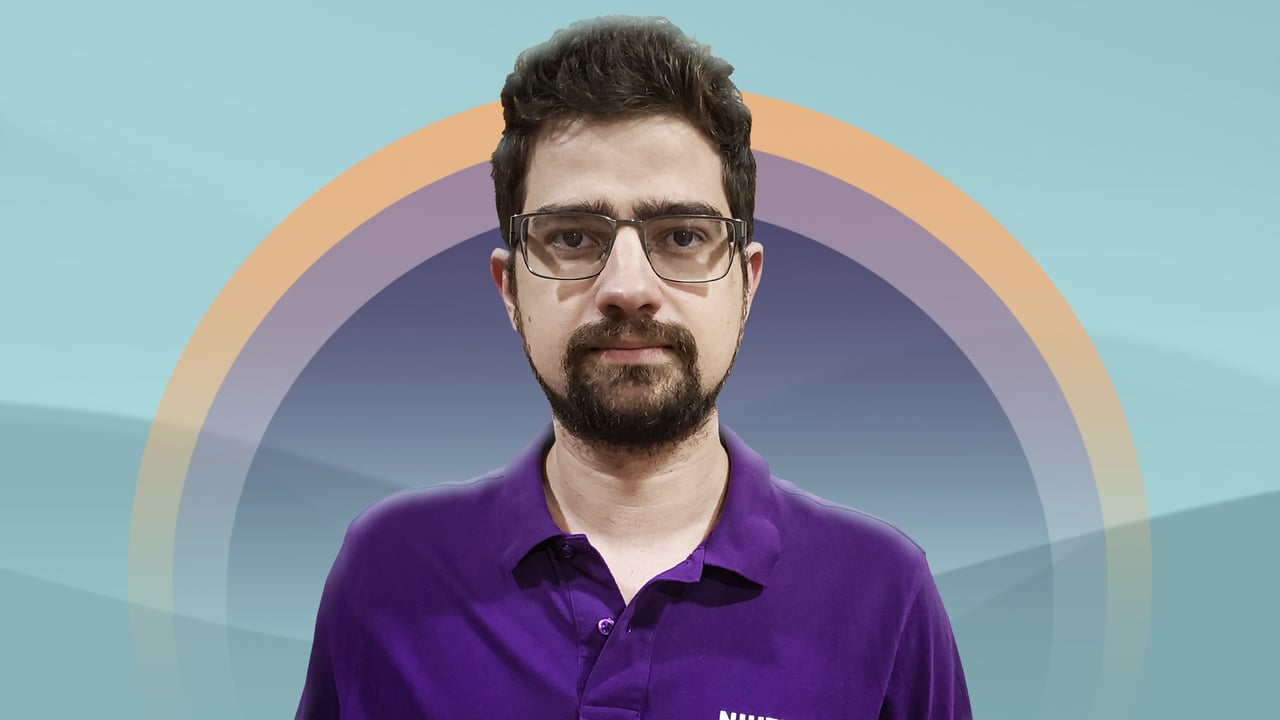 Q: Hi, Paulo, please tell us a bit about yourself.
A: My name is Paulo Cabral and I'm 32 years old. I'm an Electrical Engineer by trade that started coding when I was a kid, and I currently work as a Software Engineer at NUITEQ. I've always been fascinated by electronics and how they work. I live in a small touristic city in Brazil with my wife and dog. A cat will soon be joining our family.
Q: What can you tell us about your role in the company? What do you like most about your job?
A: As a Software Engineer at NUITEQ, my day-to-day consists mainly of correcting bugs and implementing improvements to our products such as NUITEQ Stage and NUITEQ Snowflake. I also help with support cases of clients. What I like most is having flexible working hours and working with great people.
Q: What motivates you to succeed in your role?

A: Seeing people using the solutions we've worked hard to create is very special. This in itself motivates me a lot!
Q: How do you occupy your free time, what are your passions?
A: I like to work on small electronic projects, disassembling things and enjoy restoring circuit boards. I also enjoy going on long walks with my dog and playing video games online.
Q: What's your favorite travel destination?

A: Any beach in Brazil, as we have so many to choose from! Every chance I get to visit a new place, I try to go at least once per every year.
Q: What's your favorite food?
A: Fried plantain and braised okra; both are very common here. I also enjoy barbecues almost every weekend together with friends and family.
We're always looking for talented people to join our team. If you want to be part of a creative and innovative group of people in a fun and rewarding environment, don't hesitate to contact us by clicking the button below: