The success of our company relies on the strengths of our employees. At NUITEQ, we take pride in combining our Swedish heritage with the influences of Asian, Latin American and North American cultures to create a unique collaboration environment.
We want to showcase our amazing team members, and this week, we'd like to introduce you to one of our Educational Technology Specialists, Marial Valenzuela.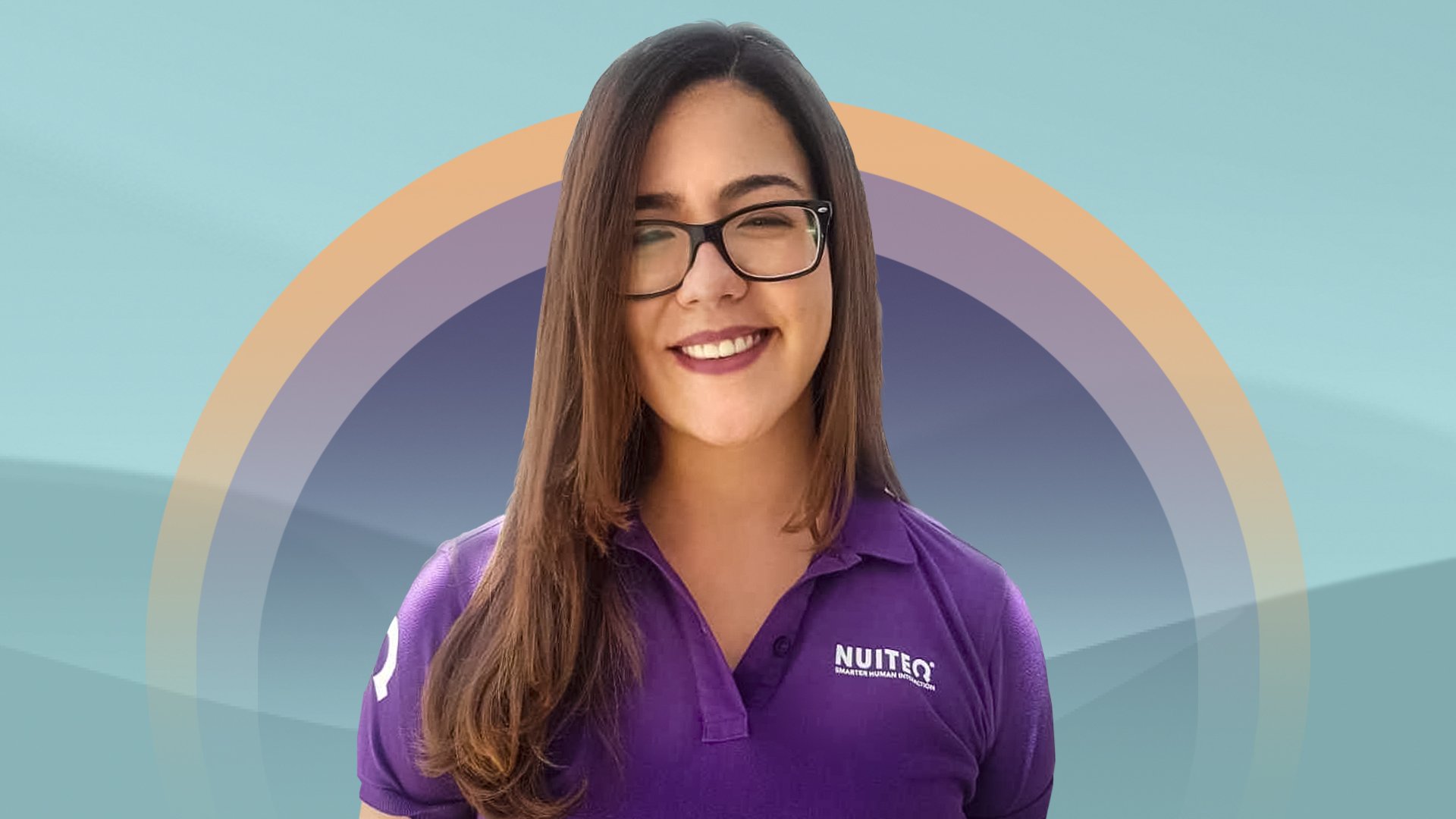 Q: Hi, Marial, please tell us a bit about yourself.
I work in an English school here in Santo Domingo, Dominican Republic, called Mindful Community School and I've been a Teacher for almost 20 years. I've been working with NUITEQ since September 2018 as an Education Technology Specialist. I come from a family of educators: my mother is a School Director and my father is a French Teacher, so education has been part of my life ever since I can remember. However, when it was time to choose my career, I decided to opt for Clinical Psychology. My goal was to understand the brain and the way learning processes work in order to help children learn which is why I specialized in Learning Therapy. I started applying my practices in a local school and… I fell in love! Having a background in Psychology has helped a lot with my teaching expertise so I decided to do a Masters in Education. From then on, I have dedicated my life to teaching and designing learning experiences for students in my classroom and now at NUITEQ as well.
Q: What can you tell us about your role in the company? What do you like most about your job?
I am an Education Technology Specialist which means that I design and plan activities and learning experiences for students using our remote education software NUITEQ Snowflake. My favorite part of the whole process is the creation and designing of lesson activities. I love having the opportunity of using creativity and content in order to enrich students' learning experiences. I also love making teachers' lives easier with our lessons. I know for a fact that some teachers are a little reluctant to use technology; not because they don't want to or feel it isn't important, but because they sometimes lack the skills. My job helps teachers a little in that aspect as the lessons I create bring an element of fun to actual classrooms as well as in distance learning settings while still responding to standards. In addition, making these lessons means that I have to keep on learning which is definitely one of the things I like the most.
Q: What motivates you to succeed in your role?
I love incorporating technology in the classroom and in distance learning environments. I have seen firsthand how technology speaks to kids and teens in a language they understand. I love making fun activities and keeping students on their toes, surprising them, challenging them to try new things and encouraging them to use critical thinking and creativity in all that they do. I think those skills are necessary in today's world and my biggest motivator is being able to help kids and their teachers achieve that.
Q: How do you occupy your free time, what are your passions etc.?
I love spending time with family. My two year old and I spend hours playing around the house, building forts and playing with legos. As a family, we love trying new foods and watching movies. We enjoy dancing, getting together with friends and going to the beach.
Q: What's your favorite travel destination?
I love traveling, but being a teacher makes it complicated to schedule long trips. I really enjoyed my trip to Mexico. One of my goals is to make it to Argentina and Brazil and perhaps move from America to Europe.
Q: What's your favorite food?
I love burgers...and pizza and pasta… I just love food in general!
We're always looking for talented people to join our team. If you want to be part of a creative and innovative group of people in a fun and rewarding environment, don't hesitate to contact us by clicking the button below: