The success of our company relies on the strengths of our employees. At NUITEQ, we take pride in combining our Swedish heritage with the influences of Asian, Latin American and North American cultures to create a unique collaboration environment.
We want to showcase our amazing team members, and this time, we'd like to introduce you to our Senior Sales Executive, Jonas Mårtensson.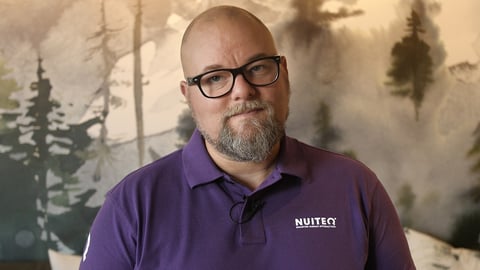 Hi, Jonas, please tell us a bit about yourself.
I'm originally from the south of Sweden, moved to Skellefteå, in 2016 after 11 years in Stockholm. I have a family consisting of two small boys, a fiancé, and a cat. We live in a house in the north west part of Skellefteå. I worked in the Home Electronics industry specifically audio visual (AV) systems. I've also done everything from indoor sales to head of Nordic operations for well known Japanese audio brands such as Pioneer and Onkyo.
What can you tell us about your role in the company?
I love projects that are really challenging and inspiring, being both commercial and working for social responsibility. I'm a sales/marketing and business development person and feel that I have a lot of experience to give to NUITEQ. The software business is new to me so learning that and adding that to my knowledge. I love the networking and finding new ways to reach common ground.
What motivates you to succeed in your role?
My colleagues and I love to see new business take shape. To have the feeling that we're a part of strategy and operations. We don't need to be managers, we trust and respect our team members.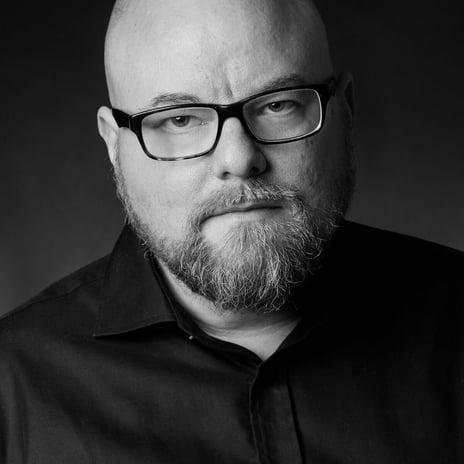 How do you occupy your free time? What are your passions?
My family and house takes most of my time. I´m an active member of the national security forces (home guards) and try to attend every training session I can. I have an unhealthy interest in old synthesizers and electronic music equipment due to the fact that I can't play a note.
What's your favorite travel destination?
During my younger years I traveled a lot and also worked overseas on a private yacht as a deckhand. So I have been around, but nowadays I prefer to be home with my family or visiting my mom and friends in the south of Sweden.
What's your favorite food?
That's an impossible question, there is too much good stuff out there and frankly, I think that the best is still to come!
We're always looking for talented people to join our team. If you want to be part of a creative and innovative group of people in a fun and rewarding environment, don't hesitate to contact us by clicking the button below:
You can connect with Jonas on LinkedIn here.