The success of our company relies on the strengths of our employees. At NUITEQ, we take pride in combining our Swedish heritage with the influences of Asian, Latin American and North American cultures to create a unique collaboration environment.
We want to showcase our amazing team members, and this time, we'd like to introduce you to our Customer Success Manager, Hugo Karlberg.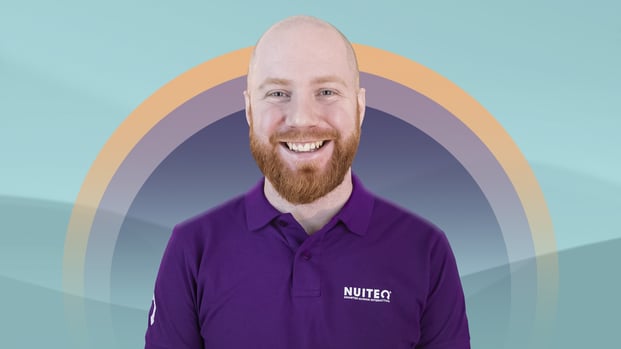 Hi, Hugo, please tell us a bit about yourself.
I was born and raised on a boat with a bunch of siblings, we supported kids that had it rough at home, so we acted as a second home for them when they needed to get away. When I am not at work, I will probably be at a zoo or cooking. The passion for animals and food runs deep, and I have had a mix of animals throughout my life, snakes, frogs, fishes, dogs, cats, chinchillas, sheep, bunnies, and turtles.
What can you tell us about your role in the company?
My role within NUITEQ is to make the experience for our customers the best experience of their life. I will act as their voice to our development teams so that we make software designed for them and where their needs are always put first. My favorite part of this job is that I get to be part of a growth process; we are entering uncharted territory and I get to be on the front line of this journey that our company has embarked on.
What motivates you to succeed in your role?
My motivation comes from knowing that we can supply the best products and solutions to our customers and partners. In addition to that, I am motivated by the growth culture the company is embracing and the fact that I can be part of NUITEQ's growth journey.
How do you occupy your free time? What are your passions?
Cooking and baking are always a great way to spend free time since both lead to eating.
What's your favorite travel destination?
Anywhere where they have amazing food. But if I had to narrow it down, I would mark the Mediterranean as the best place. It is close enough to get there for a weekend and still have time to relax and not be bothered by flights and transfers. There is also amazing food wherever you go and of course, you are always close for a dip in the sea.
What's your favorite food?
Depending on the mood, I like everything except bananas.
We're always looking for talented people to join our team. If you want to be part of a creative and innovative group of people in a fun and rewarding environment, don't hesitate to contact us by clicking the button below: