The success of our company relies on the strengths of our employees. At NUITEQ, we take pride in combining our Swedish heritage with the influences of Asian, Latin American and North American cultures to create a unique office environment.
We want to showcase our amazing team members, and this week, we'd like to introduce you to our EdTech Coach, Danielle Maclin.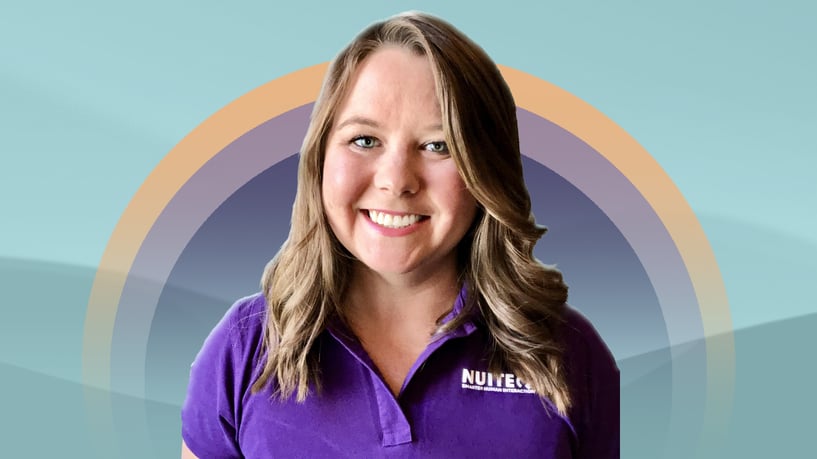 Q: Hi Danielle, please tell us a bit about yourself.
A: I have 11 years of classroom teaching experience, five in rural Arizona teaching 7th grade, and six in Northern New York teaching both 6th and 8th grade Social Studies. I was very involved in extracurriculars with both districts- advisor to the Middle School Student Council at my school in Arizona; Technology Committee, advisor to the Class of 2021, and working as Stage Manager for the Spring Musicals when I taught in New York.
Q: What can you tell us about your role in the company? What do you like most about your job?
A: I have been employed with NUITEQ as an EdTech Specialist and have been promoted to EdTech Coach. I create standards-aligned content to be used in Snowflake. I also host instructional webinars about the different features of Snowflake and snow.live. In addition, I have represented the company at EdTech demos (with our US Partner, Clear Touch Interactive), including ISTE, MassCUE, and NYSCATE. The best part about my job is the ability to be creative and work on creating content for a variety of subjects and skills. I also really love connecting with other educators to show them the incredible features of Snowflake and hear how they can and are using it in their practice. I learn something new every single day, which is very empowering.
Q: What motivates you to succeed in your role?
A: I am continually thinking about how I can help other teachers deliver rigorous, engaging, and interactive content through the lesson activities I create for Snowflake. This year I chose to step away from the traditional classroom, but I see my "classroom" and my "students" now as a global community. I'll always be a teacher, but now I can teach on a larger scale. The same motivation I had in wanting to help my former students succeed is now magnified; I want to help teachers and their students succeed.
Q: How do you occupy your free time, what are your passions, etc.?
A: I love to travel! I've done three cross-country road trips, visiting every state in the continental US (except for North Dakota). I've also solo backpacked through Europe twice and have taken many international holidays, the most recent was to Ireland and before that Spain, Portugal, and Morocco for my last birthday. I love learning about different cultures and connecting with people to share experiences, stories, and good food! I also enjoy spending time outdoors. I grew up in a beautiful section of New York with the Adirondack Mountains to my south and the St. Lawrence River in the north. I'm cultivating new hobbies and experiences now that I've moved to the Capital Region of New York. Inspired by my former students' "Genius Hour" projects and with the help of YouTube, I have learned how to knit, poorly, but I'm still learning. I've also taken up kickboxing and love that new physical part of my life.
Q: Where would you like to travel to in 2020?
A: Usually, the last place I've been to becomes my new favorite… I really like the quote by Susan Sontag, "I haven't been everywhere, but it's on my list." There's something special about France, and I've been very fortunate to have traveled to the country a few times.
Q: What's your favorite food?
A: I really like cheeseburgers.
We're always looking for talented people to join our team. If you want to be part of a creative and innovative group of people in a fun and rewarding environment, don't hesitate to contact us by clicking the button below: