The success of our company relies on the strengths of our employees. At NUITEQ, we take pride in combining our Swedish heritage with the influences of Asian, Latin American and North American cultures to create a unique collaboration environment.
We want to showcase our amazing team members, and this time, we'd like to introduce you to our Customer Support Representative, Anna Åkerlund.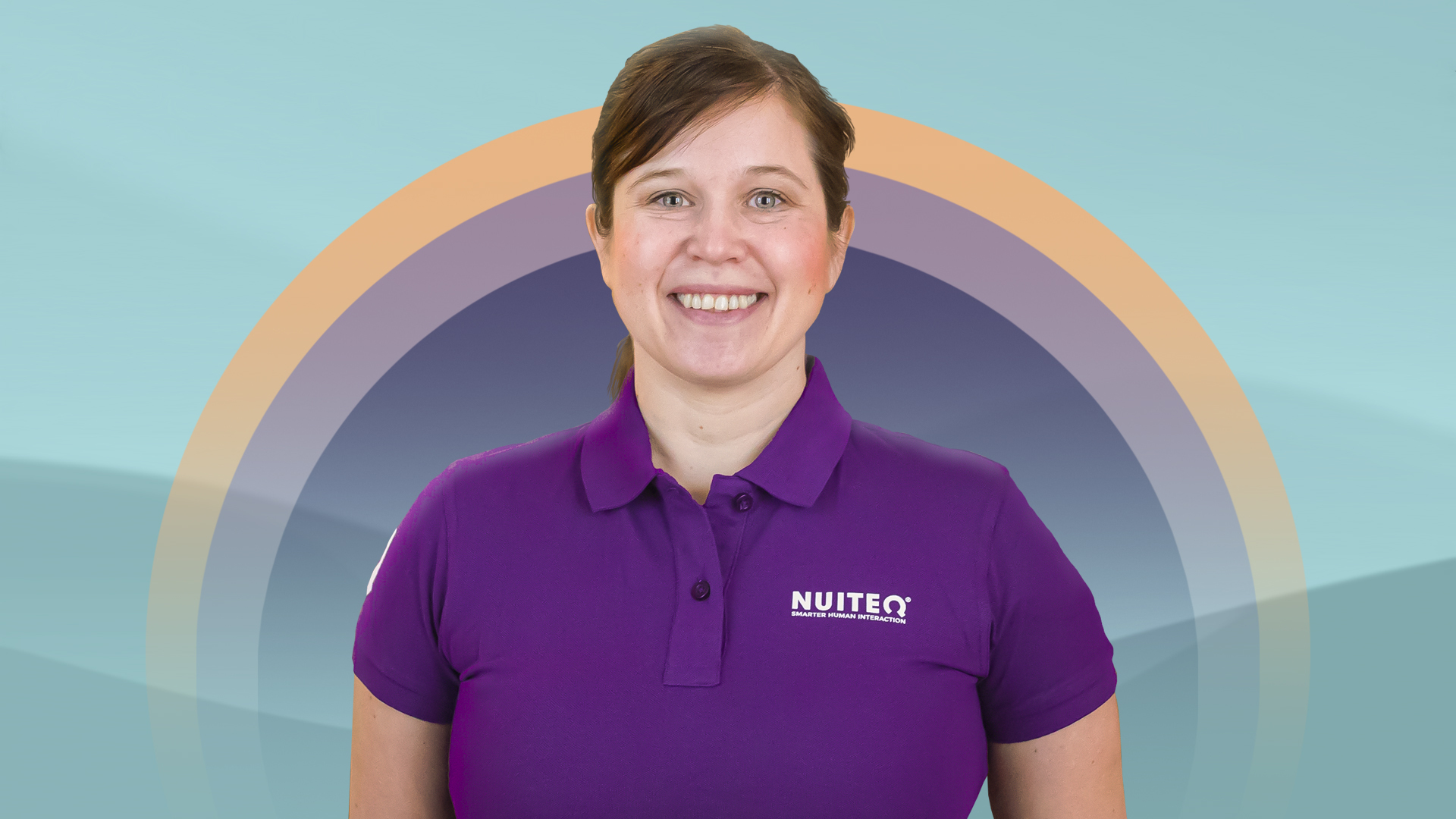 Hi, Anna, please tell us a bit about yourself.
I am 36 years old, born and raised in Skellefteå. I live in a villa in the center of Skellefteå with my husband and our three children, two teenagers and a five-year-old. We have a Chow-Chow dog called Bamse and two rabbits. The summers are spent in our cottage by the sea that is located approximately 20 min north by car from the city center.
I've spent my entire working life in the service industry and have helped customers in different ways. Recently, my focus is solving technology and IT/Software problems our customers have. I am glad I now get to do this as I've always been interested in technology.
What can you tell us about your role in the company?
I work closely with the entire NUITEQ team to support our customers in the best way. I love being a part of building good, functional and customized support with all that it entails. I like problem-solving in the spirit of Sherlock Holmes.
What motivates you to succeed in your role?
Customer relationships, problem-solving, and being involved in developing the support flow are motivating factors. My co-workers also play an important role, as does the opportunity to continue growing, learning new things, and immersing myself in my work field.
How do you occupy your free time? What are your passions?
I'm a lot into gardening, reading, spending time with family and friends, have long dinners and eating good food, traveling, and downhill skiing.
What's your favorite travel destination?
I must say Italy; I got married in Levanto.
What's your favorite food?
Seafood any day. I'm not too fond of ham and hotdogs.
We're always looking for talented people to join our team. If you want to be part of a creative and innovative group of people in a fun and rewarding environment, don't hesitate to contact us by clicking the button below: