The success of our company relies on the strengths of our employees. At NUITEQ, we take pride in combining our Swedish heritage with the influences of Asian, Latin American and North American cultures to create a unique collaboration environment.
We want to showcase our amazing team members, and this time, we'd like to introduce you to our Curriculum Alignment Specialist, Alex Sanchez.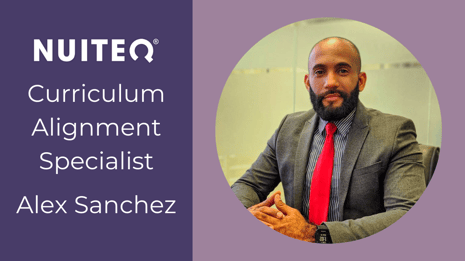 Hi, Alex, please tell us a bit about yourself.
I grew up in Luperón, north of the Dominican Republic and then moved to Santiago where I had the opportunity to work in bilingual education. I've taught different subjects and grade levels for over 14 years, and love middle school.

I worked as a Supervisor for the Dominican Republic Ministry of Higher Education English Immersion Program to provide better job opportunities through learning English as a foreign language. Teaching English as a foreign language and being part of this national project for over 5 years has been a memorable part of my teaching career.

Currently I work as the Academic Coordinator for the Foreign Languages Department at the National Teacher Training College in the Dominican Republic. I provide direct academic support, skill development, and monitor performance of teachers and coordinators on 6 campuses.
What can you tell us about your role in the company?
I'm proud to work with NUITEQ's Global Content Department and love getting involved in discussions related to academic decisions to improve NUITEQ Snowflake. It's always great to hear the input of such a wonderful team of dedicated professionals. As a Curriculum Alignment Specialist I'm responsible for aligning curriculum standards to the lesson activities created by our teachers. I am also in charge of the research and update of the standards as each country or state adds new ones, rewrites or modifies the existing ones, which means a new database needs to be created to update our system according to the latest revisions. This job requires a great deal of patience and concentration, and this is the reason why I prefer finding a space where I will not be interrupted or distracted.
What motivates you to succeed in your role?
My position provides me with a broader overview of the curriculum implemented in different countries, it allows me to compare and contrast these learning outcomes and expectations of different districts.

I'm see wide perspectives on curriculum and notice where the gaps are among all countries and states, and how these learning outcomes may match or differ from one region to another. Being involved in the creation of new content and providing my input is something that I value a lot. I know this will positively improve our learning impact world wide.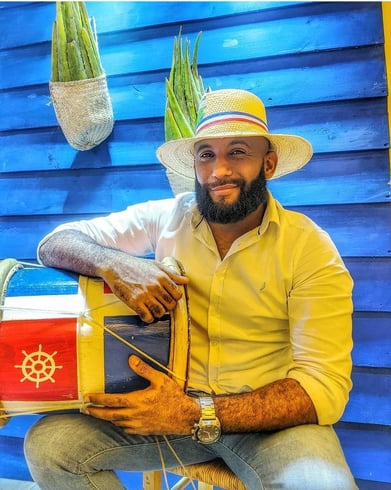 How do you occupy your free time? What are your passions?
I love to travel the world and discover new places. Visiting other countries and connecting with the way of life of the local people in each country visited revitalizes my soul.

During my free time, I look forward to outdoor activities and also love going shopping. I love being in contact with nature. Going for a walk and listening to my favorite playlists are two activities that I really enjoy when there's not much to do at work or at home
What's your favorite travel destination?
I love the beach and the mountains, even though I'm scared of heights, I still look forward to it.
What's your favorite food?
I'd define myself as a coffee addict! It is indeed a medicine for my spirit. Only a few cups of coffee help me do all the reading it takes to do my job!
We're always looking for talented people to join our team. If you want to be part of a creative and innovative group of people in a fun and rewarding environment, don't hesitate to contact us by clicking the button below: