Skellefteå, Sweden, 9 June 2020 – NUITEQ®, a collaborative software company that enables educational institutions to add value through smarter human interaction, announced today the new release of the online version of NUITEQ Snowflake, the educational software that supports distance learning and boosts student engagement.
Here's what's new:
NUITEQ Snowflake (online version)
To improve Snowflake's user experience, users can now quickly sign in with a Microsoft account, such as Office 365, Skype, Xbox or Azure.

We added the ability for teachers to provide recorded video feedback on the assignments, such as homework, that students have submitted.
We added the ability to add an audio recording to a list. Teachers can use this new functionality, for example, to introduce the lesson activities to their students.
Teachers can now reorder the content in a lesson activities list, which gives more flexibility and saves them valuable time while organizing instruction.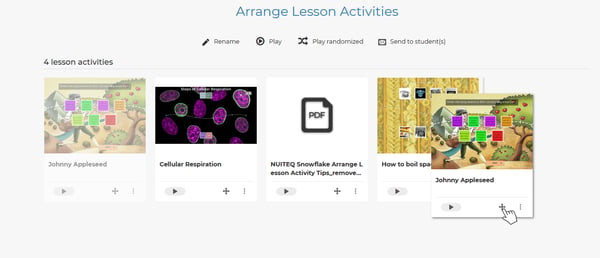 To make sure your students don't miss an assignment, there is now an option to notify them by email when a new lesson activity has been sent their way as an assignment. This comes in addition to the notification they already get in the Snowflake interface.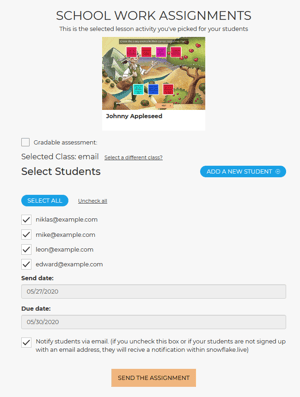 Added the ability to choose to download an additional copy or to play the lesson activity from the user's list, if the name of the lesson being played from the community is the same as that in the user's list.
Added support for a new language (Arabic-UAE).
Improved overall loading performance.
Improved User Interface (UI) on the Community page, resulting in less scrolling in drop- down menus.
Improved the UI in the My lists page by making the extra options more visible for lists.
Improved the User Experience (UX) by making the feedback modal more accessible.
Improved the UX by making questions more readable in the play mode in all lesson activities.
Fixed bugs in importing classes from Google classroom.
General bug-fixes, performance and user experience improvements.
Poll - Student Response System
To quickly measure your students' understanding and knowledge or to give them a way to express their views and vote on any issue, we added a new 'Draw' question type allowing participants to send in responses by annotating on images.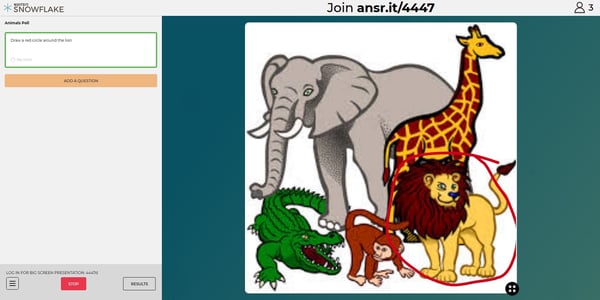 The order of questions in Poll can now be easily changed with a drag and drop gesture.
Images in Poll can now be set using online image search.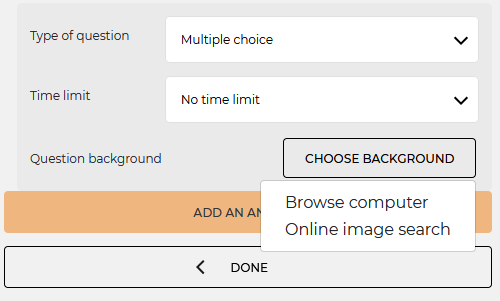 In this new version of Poll we also worked on several UI (user interface) improvements.
We believe the new features in Snowflake will further help teachers with engaging students, whether they're participating from home/distance or the classroom.
You can check the history of all the Snowflake release notes here. For more information, check out our Support Page.
Do you feel like something is missing? Any feature you'd like to see in a future release? Let us know by getting in contact.
About NUITEQ
NUITEQ® is a collaborative software company that enables educational institutions to add value through smarter human interaction.
Designed to support remote learning, digitalization and productivity, Snowflake, NUITEQ's educational software solution enables educators to enhance interactive learning. It helps reduce lesson planning time, offers the tools needed for personalized learning, and provides a safe environment for authentic feedback in a collaborative setting.
Snowflake empowers digital natives' expressive learning through memorable digital storytelling.
Customers in over 70 countries have chosen the award-winning Snowflake software.
For more information, visit www.nuiteq.com.
NUITEQ® and Natural User Interface® are registered trademarks of Natural User Interface Technologies AB in Sweden, EU, and the USA.