Skellefteå, Sweden, 8th of September 2020 – NUITEQ®, a collaborative software company that enables educational institutions to add value through smarter human interaction, announced today a new release of NUITEQ Snowflake, a remote learning solution that allows teachers to transform education and provide students with the platform they need to be able to learn anytime, anywhere.
Here's what's new:
Added the ability to add a PDF to a lesson activity
To help teachers further enrich their instruction they can attach worksheets, vocabulary lists, lesson overviews and more, in a PDF format. This will allow them to use one interface only and not switch between Snowflake and a document reader, thus interrupting the activity, in order to show the document to their students.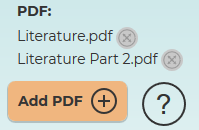 Added the ability to give feedback on an assignment using audio
This comes as an addition to the existing feature of recording video feedback. Both of these features simplify teachers' work and enable students to receive feedback in multiple ways.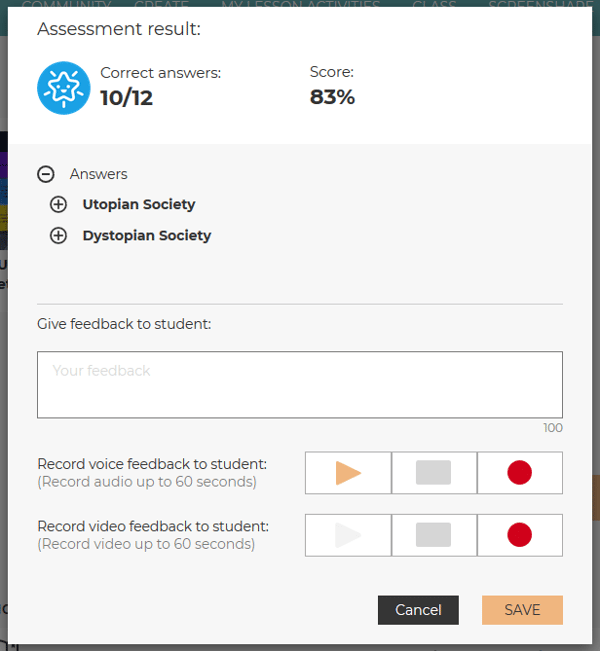 Added the ability to add a description and other information to a lesson list from the 'My lists' page
This new functionality helps both students who receive lists as homework and teachers who are looking for instructional material.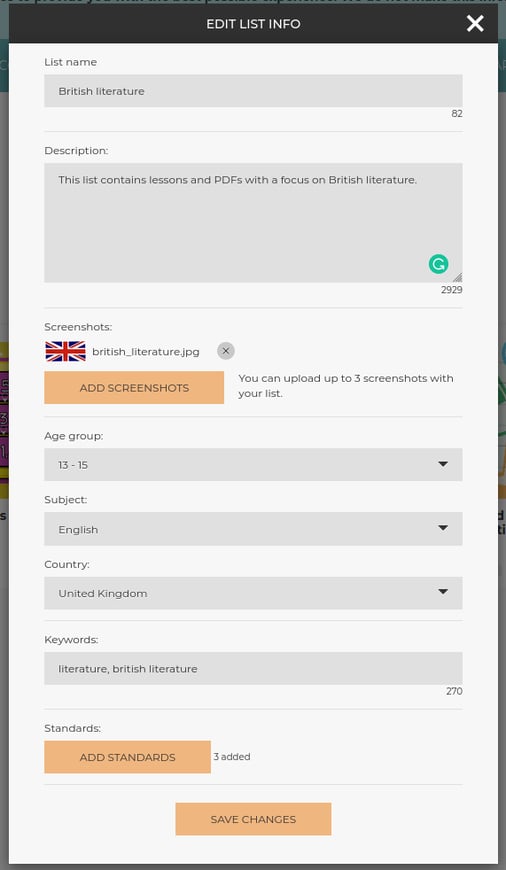 Added an option to upload a lesson to the community as 'unlisted', making it public but not shown in search results
This allows teachers to upload a lesson to the community and share it with whomever they want but not show up to the general public in search results.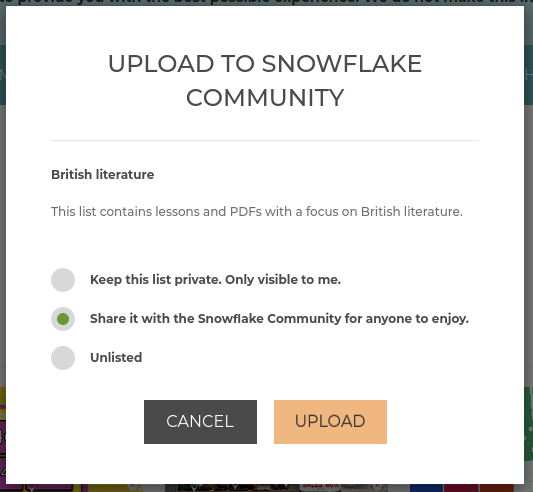 Added a 'Sign in using Clever' single sign-on button to sign in to Snowflake.live using your Clever account
Teachers can now save time logging in by using their existing Clever account.
Added the ability to import a class from a Classlink account
To make it even easier to create classes and send lesson activities to students, teachers can now import a class from their Classlink account.
Added the ability for group admins to disable the display of names of lesson activity creators on the lesson activity card
Made it such that student accounts can only share to a group and not upload to the Snowflake community
Improved performance of the 'My lesson activities' page by adding numbered pages
Improved performance when loading new lessons from the Snowflake community
Improved user experience on the 'My lists' page by making the individual lists scrollable
Updated the UI (user interface) on the notifications page
Updated the UI on the profile page for students (removed the ability to add social media options)
In Poll, Snowflake's Student Response System, teachers can now choose whether students respond to a Poll anonymously or if they need to enter a name.
General bug fixes and performance improvement
We strongly believe the new features in Snowflake will further help teachers with engaging students, whether they're attending classes from home or the classroom.
You can check the history of all the Snowflake release notes here. For more information, check out our Support Page.
Do you feel like something is missing? Any feature you'd like to see in a future release? Let us know by getting in contact.
About NUITEQ
NUITEQ® is a collaborative software company that enables educational institutions to add value through smarter human interaction.
Designed to support remote learning, digitalization and productivity, Snowflake, NUITEQ's educational software solution enables educators to enhance interactive learning. It helps reduce lesson planning time, offers the tools needed for personalized learning, and provides a safe environment for authentic feedback in a collaborative setting.
Snowflake empowers digital natives' expressive learning through memorable digital storytelling.
Customers in over 70 countries have chosen the award-winning Snowflake software.
For more information, visit www.nuiteq.com
NUITEQ® and Natural User Interface® are registered trademarks of Natural User Interface Technologies AB in Sweden, EU, and the USA.