We're excited to announce that Lessons Online - NUITEQ's cloud-based Online Learning Suite, that makes education more fun - has been updated.
This update focuses on making it even easier to access relevant content, find curriculum aligned lessons, and add more content to a lesson, for example, links, descriptions, and state standard keywords.
Furthermore, we improved the way of adding videos when creating or playing a lesson, a feature educators highly requested.
Get started with Lessons Online
New in this release:
Graphical redesign improvements
Added new lesson type, Bugs
Lessons creators can now choose an additional new lesson type, Bugs was added to the existing 15 lesson type templates. Teachers can quickly create their own Bugs lessons by adding and editing the "bugs "content with text, numbers or even images.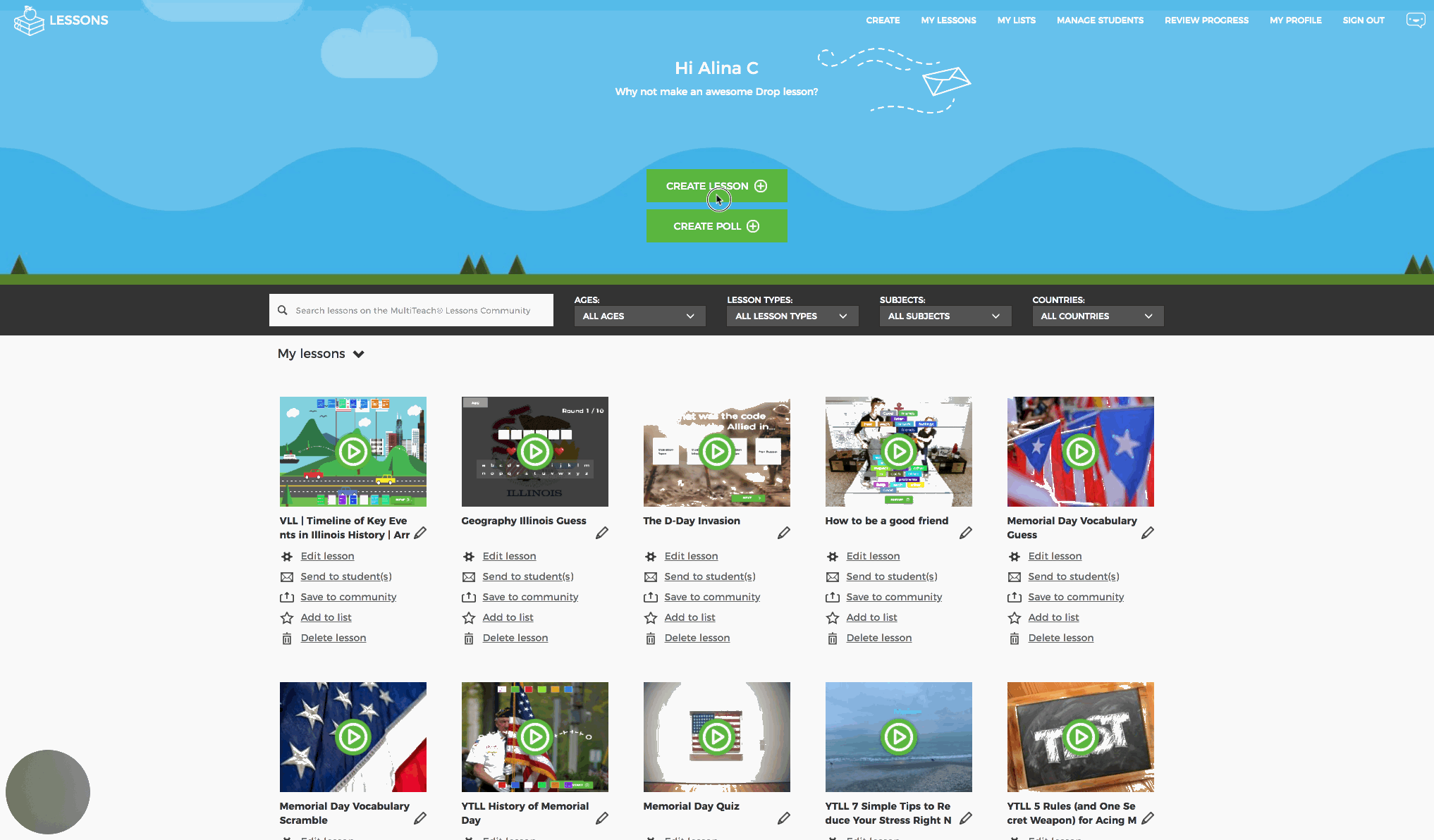 Added the lesson name in play mode in the top of the interface
Improved performance on lesson loading in search
Ability to add a description text to a lesson
Adding a description text to a lesson is essential for teachers, thus this feature was highly requested. There is now the possibility to add a description to each lesson. When creating or editing a lesson, simply tap the Lesson Information tab and add the desired text in the description box.
The description will be available anytime and can be checked while playing the lesson, via the hamburger menu in the top left corner of the interface.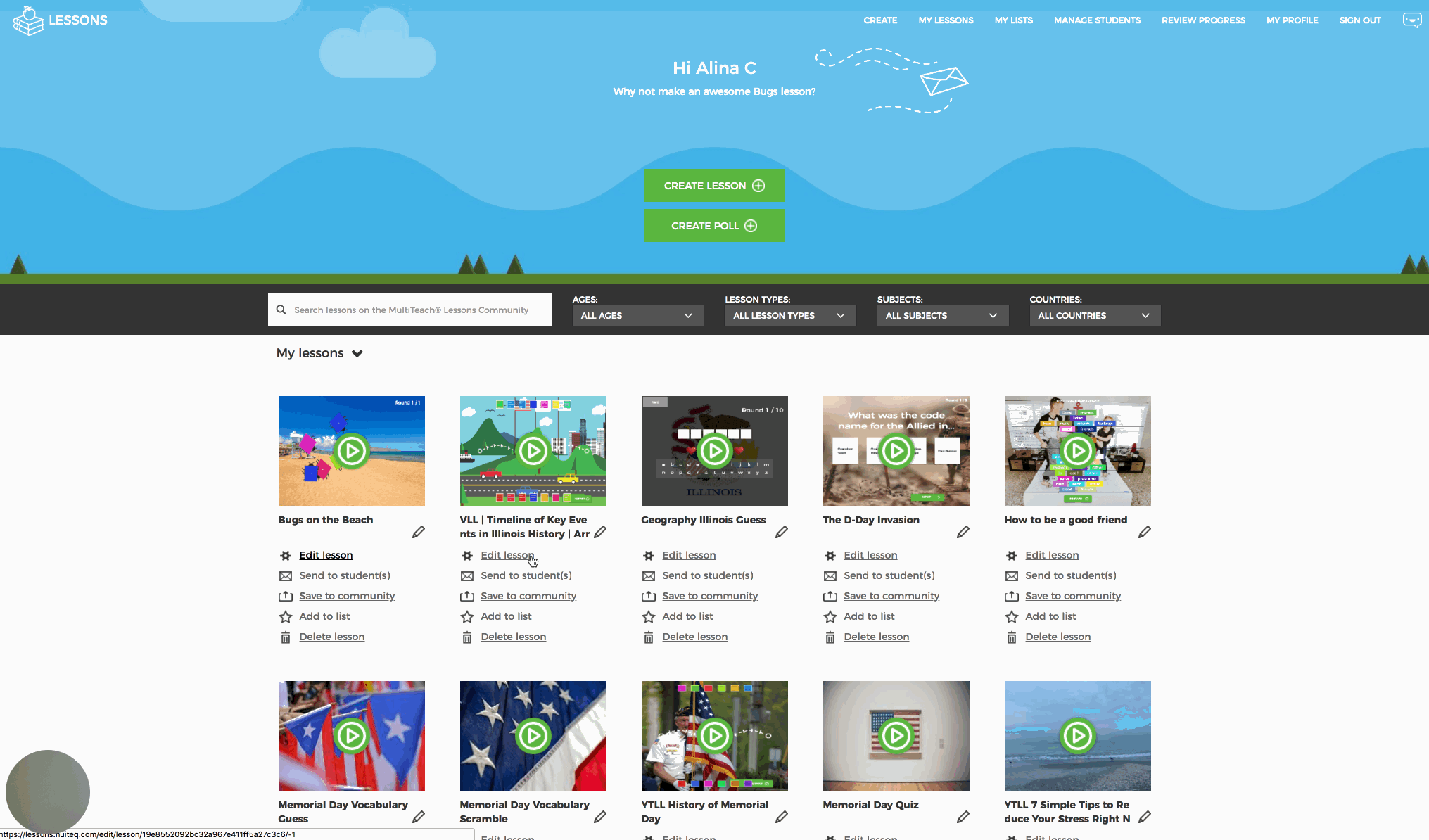 Added multiple rounds to Arrange and Match
With multiple rounds for the Arrange and Match lesson types, teachers are now able to cover more material during instruction, without the need of changing the exercise. This saves time and keeps children engaged in learning.
Ability to add a YouTube video that plays before the lesson
When a user creates or edits a lesson, she or he can add a YouTube video to a lesson via the Lesson Information tab. Add the link to the YouTube video in the YouTube video field and choose Yes or No, to indicate if a video should be shown prior to the lesson or not.
Decide if you want to play the entire video or a selection, by entering the start point and end point.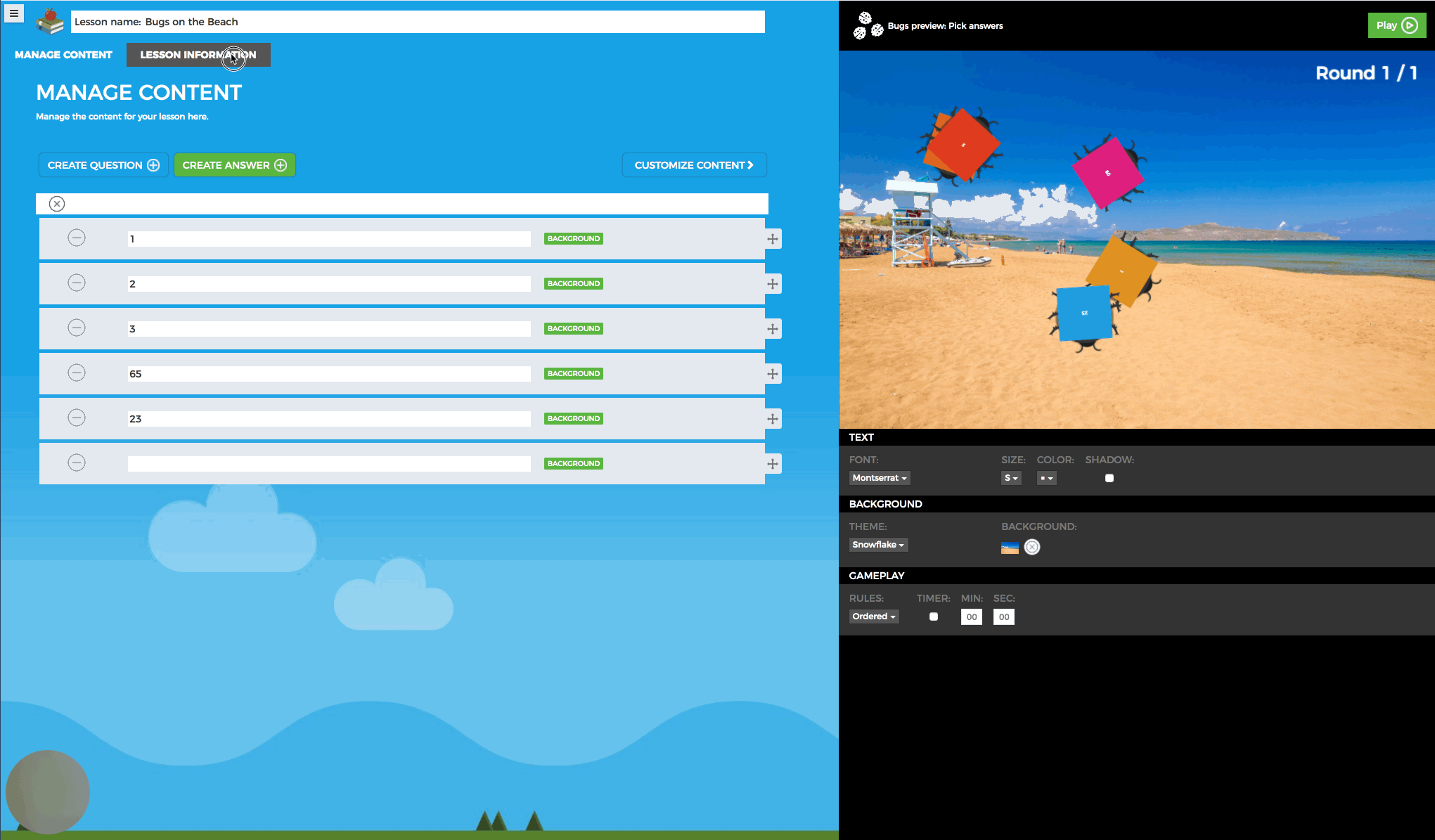 Ability to open connected websites (URLs) to a lesson
Adding educational resources and useful links is now also possible. Add the links by clicking the "Add link" button, that can be found under the Lesson Information tab. The added links can easily be accessed via the description in the menu.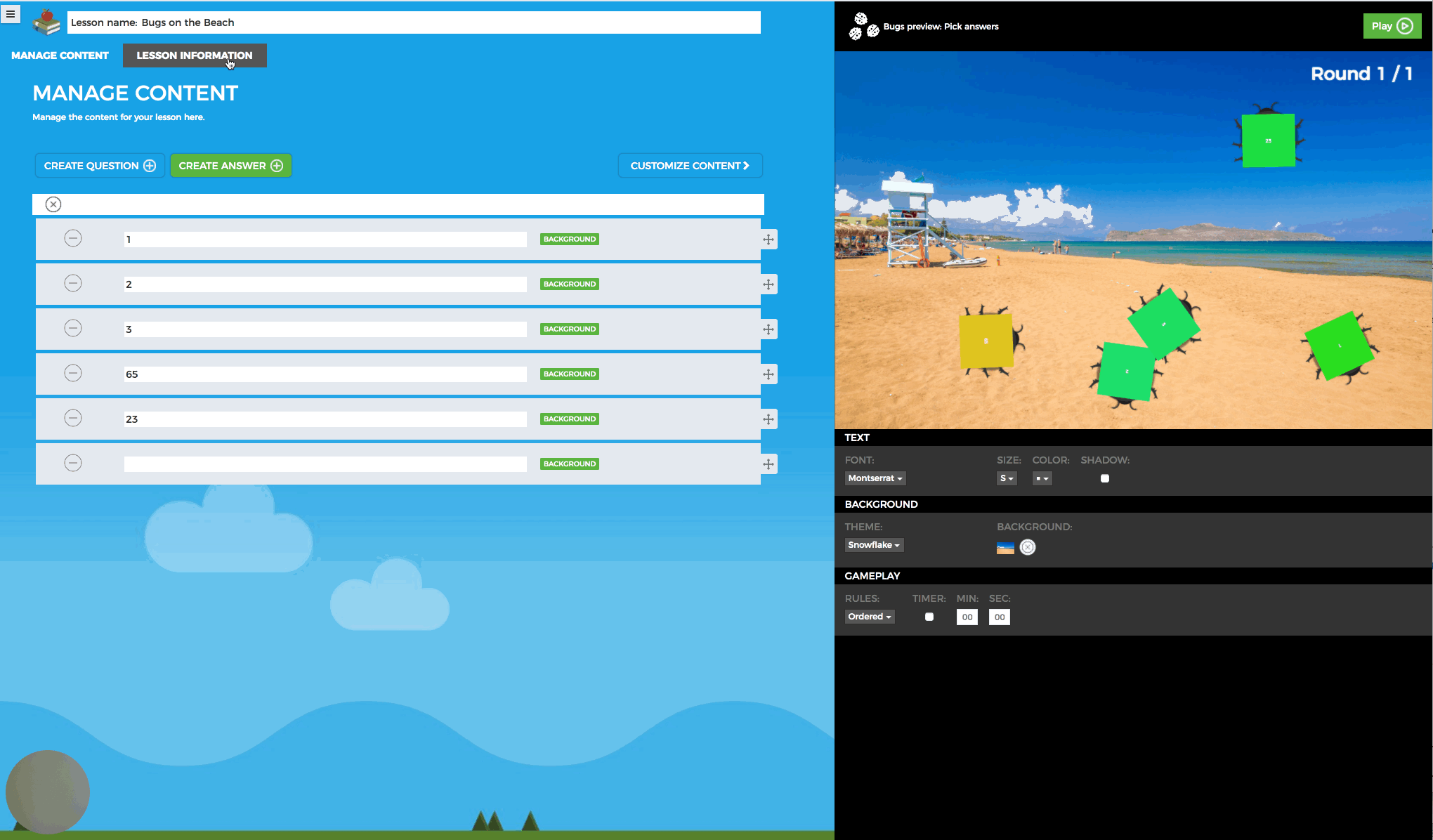 Search for state standard-aligned lesson content using keywords
Adding state standard keywords to any lesson is now possible through the keyword field. Once a lesson has keywords attached to it, use the search field to quickly find the lessons associated with your keyword.
Ability for a teacher to create a student account without a student email address
To address safety concerns, teachers can now create a student account without an email address. The teacher will receive an auto-generated username and password that she/he can hand out to the student(s).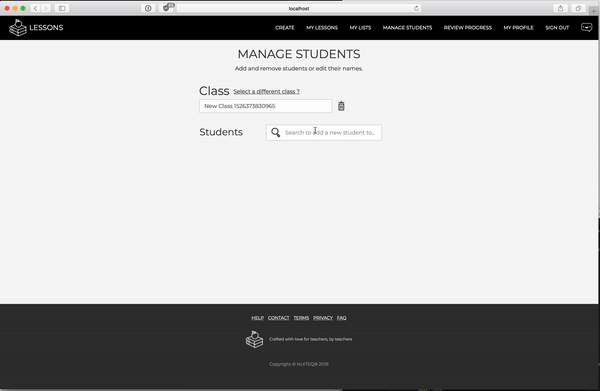 Updated translations for all 33 languages the software supports (Arabic, American English, British English, Czech, Welsh, Danish, German, Greek, Spanish, Finnish, French, Hebrew, Croatian, Hungarian, Indonesian, Icelandic, Italian, Japanese, Korean, Malaysian, Norwegian, Dutch, Polish, Brazilian Portuguese, Portuguese, Romanian, Russian, Slovak, Swedish, Turkish, Vietnamese, Simplified Chinese and Traditional Chinese)
Try the new Lessons Online today:
For more information check out our Support Page.