As more attention goes to privacy and security among governments, school districts, and social media, companies need to be more transparent about how they process and secure personally identifiable information, especially the data of children.
NUITEQ, the maker of the award-winning NUITEQ Snowflake education solution, is excited to announce that it has earned a leading rating (85%) from the Common Sense Privacy Program.
The rigorous Common Sense Privacy Program closely examines how companies handle personal information collection, security, sharing, safety, rights, and even the sale of data. It questions the purpose of all data collected, the company's advertisement practices, and exactly how consent is collected.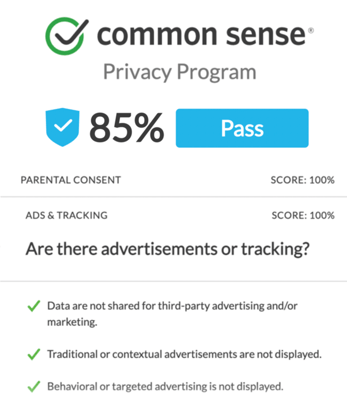 This leading rating from Common Sense builds upon NUITEQ's commitment to independent privacy testing. Last year, we announced that NUITEQ Snowflake had earned a 4.5/5 rating from Education Framework confirming that it met the requirements of United States regulatory standards for FERPA, SOPPA, and HB3606.
I'm proud of our team here at NUITEQ who have worked tirelessly towards our commitment to privacy and security to earn this leading Common Sense Privacy rating. Privacy is our priority, and we continue testing our privacy foundation against the best in the industry.
NUITEQ's Common Sense privacy rating of 85% ranks among the best in the educational technology industry. We list the February 2022 ranking of a number of highly respected brands that NUITEQ outperformed below.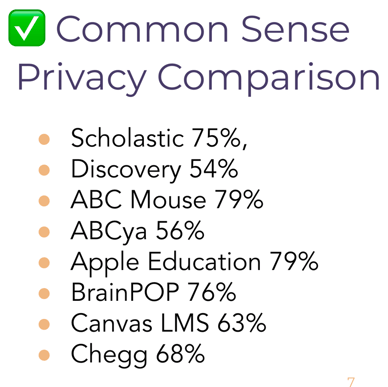 As part of our work with the Common Sense Privacy Program NUITEQ developed a Privacy Portal at NUITEQ.com/privacy to make it easy to find the relevant legal documents for each product. This makes it easier for NUITEQ to demonstrate how it provides the legal documentation required by the articles of GDPR.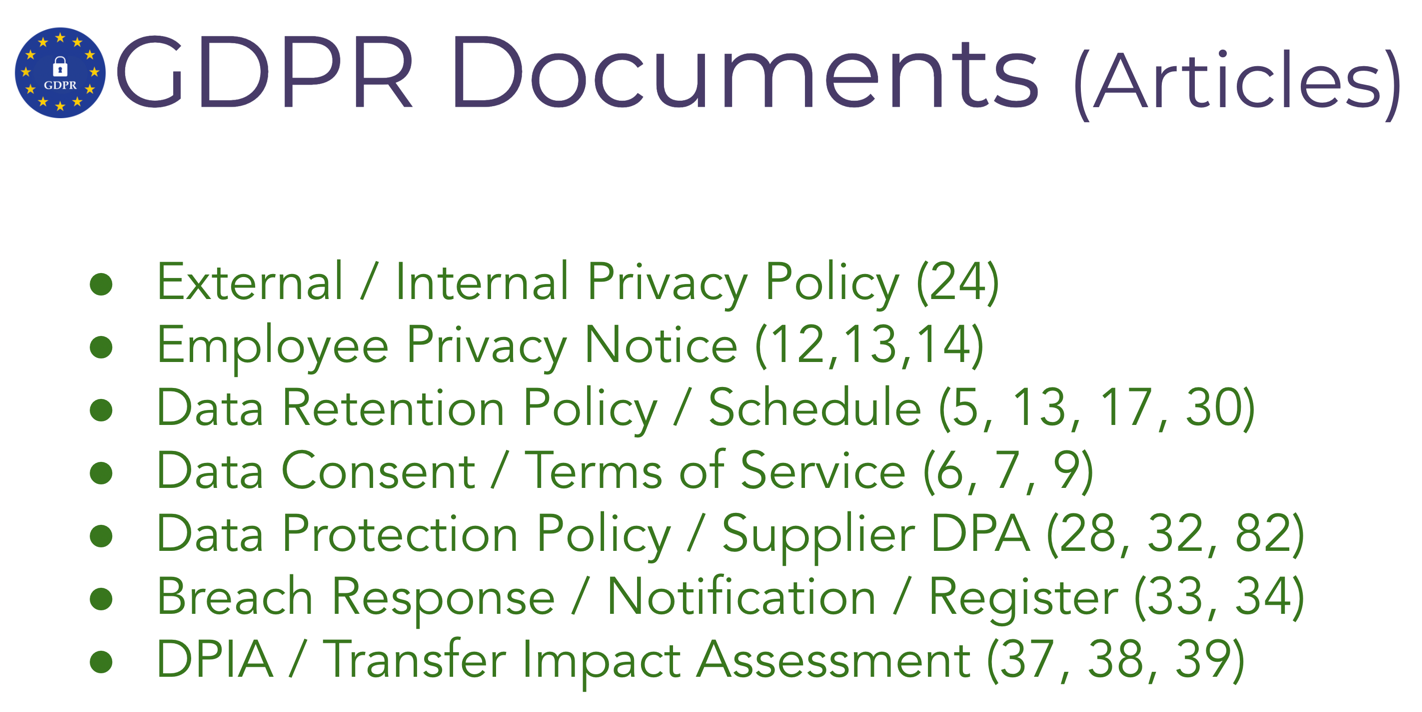 NUITEQ's clients want to know what is happening on the inside of our policies for handling personal information. This audit by the Common Sense Privacy team represents a step towards more data transparency for our clients.
If you have any questions regarding your data, do not hesitate to get in touch by clicking the button below.