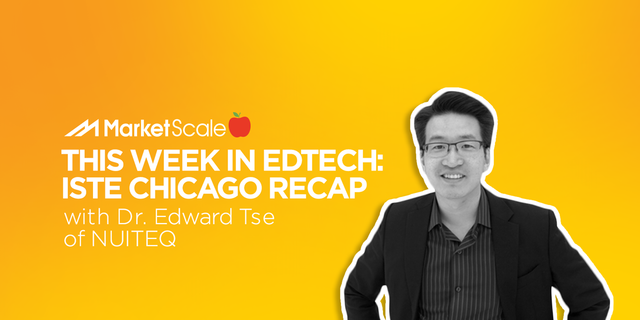 Image source: MarketScale
We are excited to announce that NUITEQ's Director of Strategy, Dr. Edward Tse, was interviewed on the MarketScale podcast for the episode of This Week in EdTech.
Listen to this episode where host Daniel Litwin and Dr. Edward Tse recap their experience of ISTE 2018 and share the latest EdTech trends they observed at the conference.
Learn more about MarketScale here.
Follow MarketScale EdTech on Twitter.