"Because, ultimately, it's not about the technology at all.
It's about changing the way learning and teaching takes place to make it more meaningful
and impactful for educators and learners around the globe.
It's about working together to turn what-ifs into what is."
- ISTE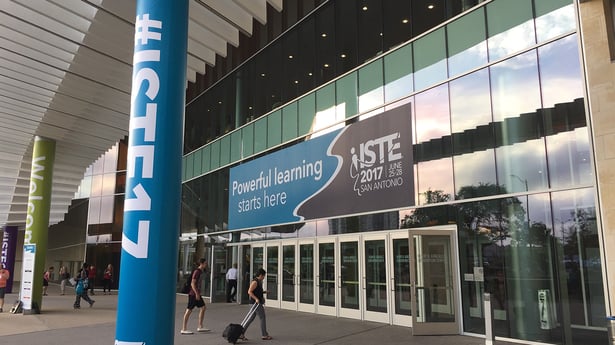 Last week I attended the ISTE 2017 conference in San Antonio, TX, where I demonstrated NUITEQ's Snowflake MultiTeach® software alongside my colleague Edward Tse and members of the Clear Touch Interactive team.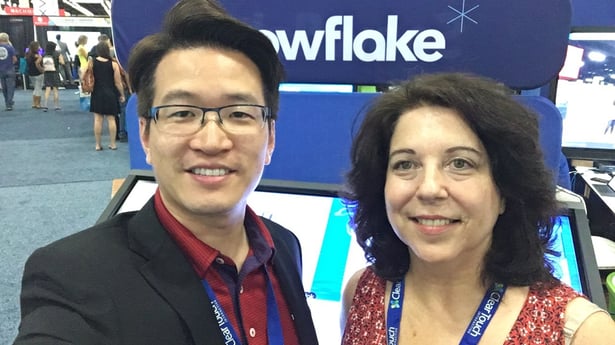 During the conference, I had the opportunity to provide short talks about ways Snowflake MultiTeach supports multimedia learning, project-based learning, and STEAM. Other colleagues presented on topics such as personalized learning, digital storytelling, formative assessment, 1:1 instruction, and more, on a rotating schedule.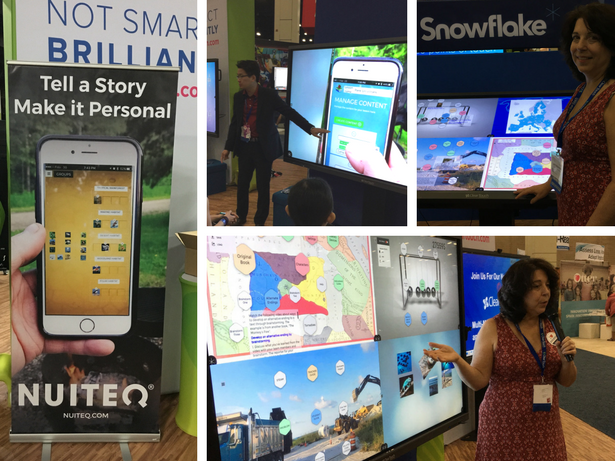 It was a great opportunity to connect with educators who are passionate about integrating innovative technologies into their work with learners!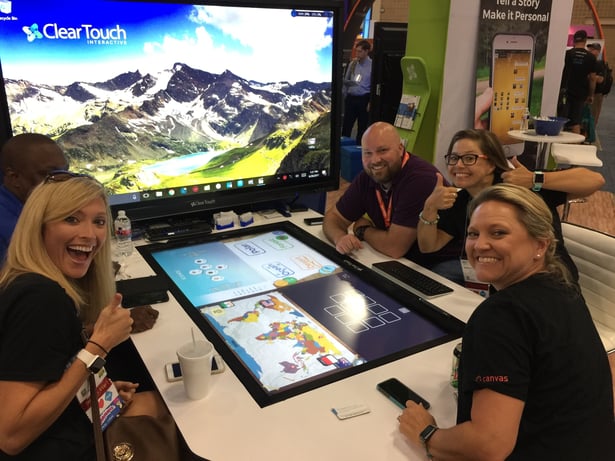 About ISTE and ISTE 2017
ISTE stands for the International Society for Technology in Education, an organization of forward-minded educators dedicated to promoting high standards of educational technology through hosting annual conferences and offering ongoing professional development opportunities, educational technology resources, and advocacy.
ISTE 2017 attracted nearly 15,000 attendees and 570 exhibitors. As soon as I walked into the convention center it was clear that the attendees were serious about technology innovation and integration! This is confirmed by research. Recent statistics reveal that among attendees, 87% are decision-makers or educational technology influencers.
The keynote speakers at ISTE 2017 included Jad Abumrad, the host, and creator of Radiolab, a public radio show, Jennie Magiera, Chief Innovation Officer, Des Plaines Public Schools and author of the Teaching Like It's 2999 blog, and Reshma Saujani, Founder and CEO of Girls Who Code. The keynote speakers were informative and inspiring, perfect for promoting the vision of ISTE for the future of education. The depth and breadth of the workshop and presentation topics ensured that there was something for everyone, from first-year teachers to seasoned educational technology administrators.
ISTE Standards
To help educators turn "what-ifs" into "what is", ISTE has developed standards for students, educators, coaches, administrators, coaches, and computer science teachers. The standards are revised over time to reflect technology innovations and best practices in technology integration, across the curriculum and across settings where learning happens.
At ISTE 2016, the revised ISTE Student Standards were unveiled, followed by a year of support to teachers through a variety of publications and professional development opportunities for teachers throughout the year.
The ISTE 2017 conference kicked off the new standards for educators:
"A roadmap for transforming education, the ISTE Standards help innovative educators like you
re-engineer and reimagine their classrooms and schools for digital age learning. They are a guide for amplifying and empowering learning, no matter where you are on the journey to the effective and meaningful integration of ed tech." - ISTE
ISTE and Ongoing Professional Development
ISTE 2017 was an amazing conference and provided multiple means of supporting a sense of community among attendees. If you have a passion for technology and education and want to make a difference in the lives of learners, consider taking your commitment to the next level by joining ISTE.
In the months following ISTE 2017, there will be many opportunities for professional growth and support for implementing the new standards, and plenty of opportunities for sharing with like-minded others. Be sure to mark your calendar for ISTE 2018!
For those of you that got to visit the Clear Touch Interactive Booth during ISTE 2017 and tested out Snowflake MultiTeach, thank you!
If you would like more information about NUITEQ's Snowflake MultiTeach software, access how-to videos, and resources here.
You can also download a FREE 14 days trial by clicking the button below:
RESOURCES
ISTE 2018 June 24-27, Chicago, Illinois
ISTE Student Standards Poster
ISTE Educator Standards Poster
Clear Touch Interactive
NUITEQ Snowflake MultiTeach