At NUITEQ® we welcome interns with open arms. The only requirement we have is that they are motivated and show their desire to learn. Here you won't get the dreaded coffee-making internship experience. We aim to teach interns as much as possible in the time they're with NUITEQ.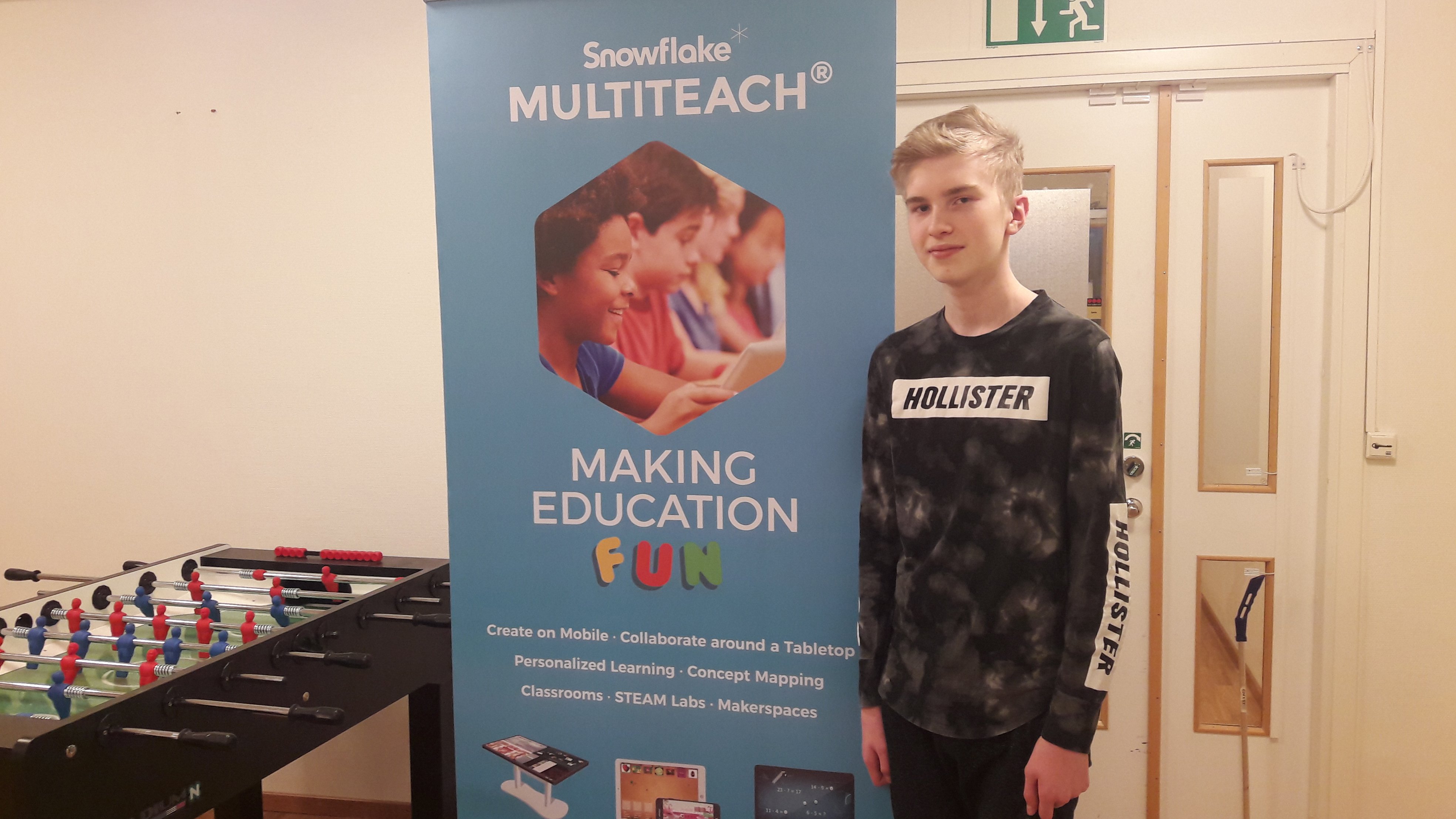 Last week, we welcomed another student, Liam Åström, to intern at NUITEQ, and experience for the first time the life of an employee. Liam is currently a student at the Boliden school, in the Skellefteå region in Sweden.
During his time with NUITEQ, Liam followed the training program to learn more about our educational products: Snowflake MultiTeach® and Lessons Online. Every employee goes through this type of training when they join the company. Furthermore, Liam created several lessons and to end the week in a fun way he learned more about the programming environment Scratch in which he created a platform game.

"I had a look around at several companies in Skellefteå. NUITEQ seemed like a fun place to work at, and where I could learn more about programming. Also, their office seemed like an amazing place to work from. During my week here I could see what actual employees do, and I learned a bit more about computer science.", says Liam.

"It is always great to meet youngsters that show an interest in NUITEQ and the technology we develop. I'm glad that we are inspiring the future generation of job seekers. It is fun to see students being so creative and build ideas they envision in their mind.", says Harry van der Veen, NUITEQ CEO and co-founder.
Are you looking for an internship? Tell us why you'd like to intern with us by using the button below:
About NUITEQ
NUITEQ® is a collaborative software company that enables teams, organizations, educational institutions, and businesses to add value through smarter human interaction. NUITEQ maximizes the use of any multitouch touchscreen with fully independent zones that can be used simultaneously. Its educational software empowers expressive learning through memorable digital storytelling. NUITEQ provides a safe environment for providing authentic feedback in collaborative settings. Its award-winning Snowflake software is used in over 70 countries.
For more information, visit www.nuiteq.com.
NUITEQ®, MultiTeach®, and Natural User Interface® are registered trademarks of Natural User Interface Technologies AB in Sweden, EU, and the US.