At NUITEQ®, we strive to offer the industry's most dedicated and timely support. We're excited to be able to say that when you become a NUITEQ® customer or partner, you get so much more than a premium product; you get access to a dedicated support team ready to ensure your multitouch experience is seamless and unforgettable.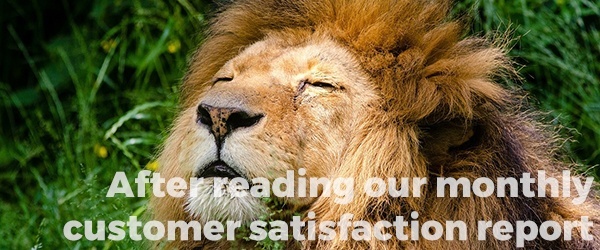 Here is a small selection of the appreciative messages our support team received in the month of September:
"I am really satisfied with the services; really good, helpful answers." - Louie Smith
"Quick answer to my question, polite and competent help." - Honegger Raphael
"Fast, simple and complete. Thanks for the best support." - Andrea Häussler
"I have been REALLY satisfied with NUITEQ's support service. Whenever I get in trouble with some issues about Snowflake, I ask their support team and they manage to come up with the best and fastest solution. Precise and fast answers have been really helpful to our company, AVA Vision, which is the distributor of Snowflake in Korea. Thanks to NUITEQ's support, we offer the best service to our customers." - Joe Eom
In addition to the positive messages we get from Snowflake users, our support's activity is measured by Zendesk, who sends us a detailed report each month. This allows us to optimize the way our support works and making sure we're always on top of our game.
In September 2016 our average first response time was 3,6 hours, that is 15,0 hours shorter than the industry average and this is better than 91,3% of other Zendesk customers.
Our customer satisfaction rating is 3.4% better than the industry average. This is better than 83.4% of other Zendesk customers.
This includes weekends and holidays.
But enough talking about our high-quality customer support. You might be in need of support right now. So go ahead and contact the team by clicking the button below, to experience our dedicated support: