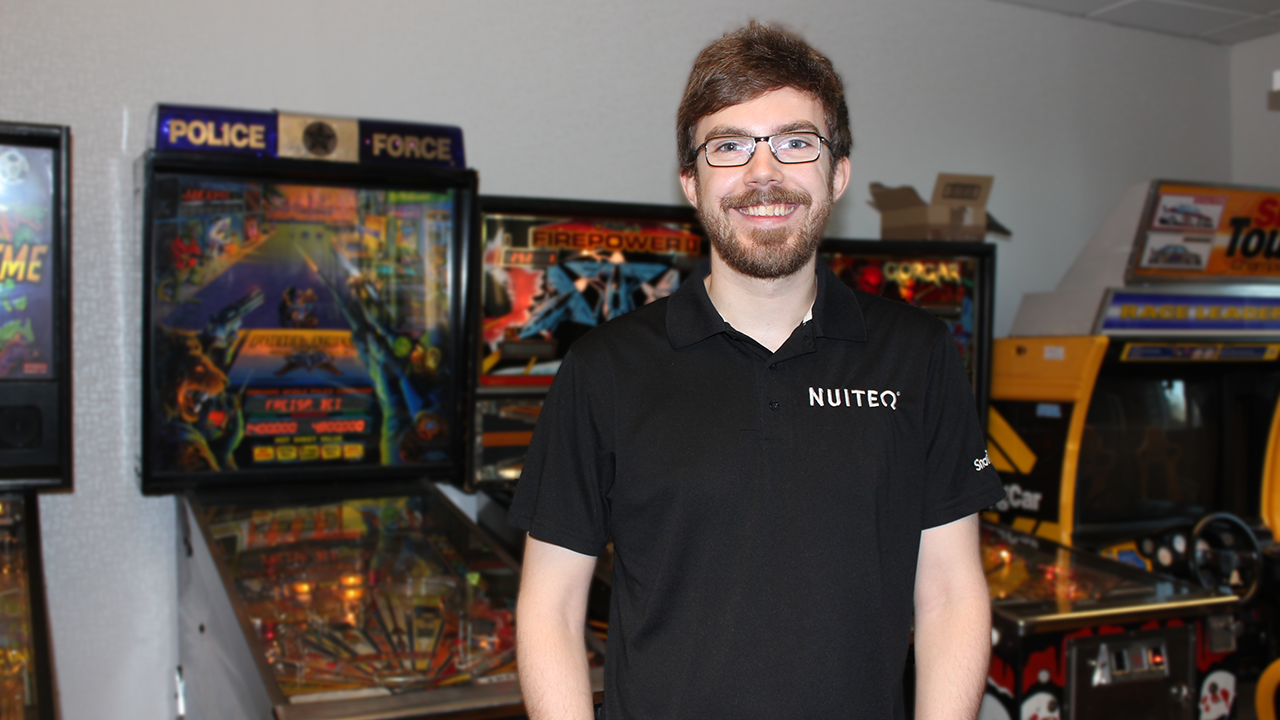 "The strength of the team is each individual member. The strength of each member is the team." - Phil Jackson
Today, we'd like to introduce you to another member of the NUITEQ® team, Senior Software Engineer, Simon Stensmar.
Q: Hi Simon, please tell our readers a bit about yourself.
A: Hi, I'm Simon, 29 years old, born and raised in Jörn, outside of Skellefteå. I moved to Skellefteå during the 2nd year of high school and decided to stay here. I was always interested in computer games and how they work so, naturally, I followed education towards that; Computer Science to be exact.
I ended up at NUITEQ after a friend recommended the company to me. I also found out that former university classmates got work at NUITEQ a few months prior to me joining. I have been here for 5 years and counting.
Q: Tell us more about your role within NUITEQ. What's the most and least favorite part about it?
A: I'm a Senior Software Engineer, and I work primarily on developing NUITEQ's products.
Because our products span across multiple programming languages and environments, I get to be flexible, and I have learned a lot during my years here. I'd say the development team is very well rounded with most of us being polyvalent and can jump in to work on any task. It can be all from writing a C++ network library to styling web pages with HTML and CSS. It is very diverse.
I also help with support cases, and maybe that's not quite my favorite.
Q: What motivates you to succeed in your role.
A: The variation is certainly up there; it keeps my job from being monotonous. Programming is very interesting and enjoyable to me, and it's especially satisfying when you manage to make something work exactly as you imagine it.
Since the work can be so diverse, I get to learn new things all the time which is a huge plus for self-improvement.
Last but not least, seeing the product you've been working on being used by so many people all around the world is a great motivational factor.
Q: Work aside, how do you occupy your free time and what are your passions?
A: As said before, I have a high interest in games, so I end up playing a lot. I do enjoy most type of games, but it mostly consists of role-playing or team based games. I am currently invested in Path of Exile.
Digital creativity in general appeals to me and I can spend hours reading about related topics and look at other peoples work. Give me an article about how the fireworks were generated in a movie or game and I'll be all over that.
I'm a visual guy programming-wise, so I tend to get drawn to front-end programming where I get quick feedback and can iterate to make something good looking and intuitive. A bit of a perfectionist as well, "pixel perfect" is something I highly value.
Other things I enjoy are the usual activities with friends: hang out over a meal or drink, watch movies, play video or board games.
Thanks, Simon, for sharing this with us, and thank you for reading.
We're always looking for talented people to join our team. If you want to be part of a creative and innovative group of people in a fun and rewarding environment, don't hesitate to contact us by clicking the button below: