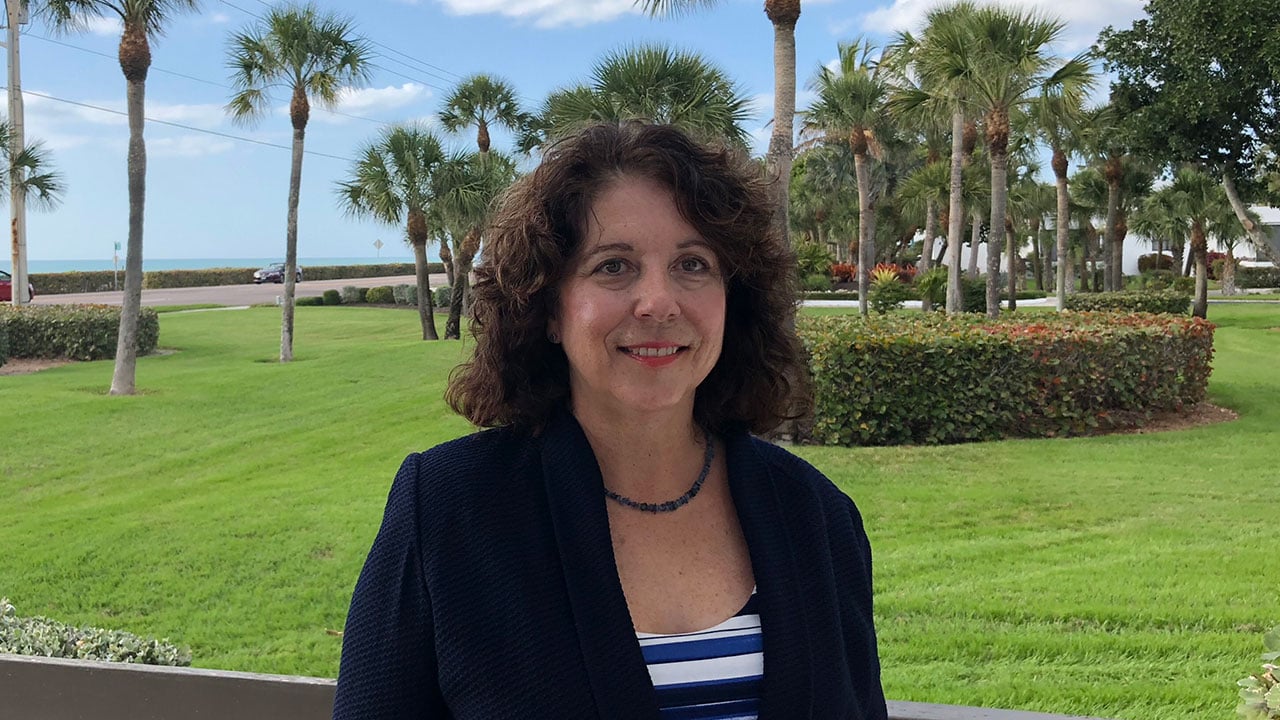 Today, we'd like to introduce you to another member of the NUITEQ team, Learning Experience designer, Lynn Marentette.
Q: Hi Lynn! Please tell our readers a bit about yourself.
A: I have an extensive background in education, technology, school psychology, and counseling. Over the course of my public education career, I've had the opportunity to work with all levels of students, often in technology-rich environments. I learned early on that technology, used wisely, can make an important difference in the academic and cognitive development of young people. It can also be an effective way to support creativity and communication skills, needed by students as they prepare for a future where the jobs they will hold have not yet been invented.
One of the most rewarding experiences of my career was my work at an alternative school for adjudicated youth. The students had a wide range of learning and behavioral-emotional difficulties. Through the use of innovative technology-supported activities in a computer lab designed to support literacy, we were able to raise reading levels of students, on average, by three grade levels, for any given 9 month period. We also integrated the use of video to help students develop creative and effective communication skills through video production activities.
I was fortunate to be an early adopter of an interactive whiteboard technology. I found that the larger display was good for facilitating and anchoring counseling and study skills groups for middle and high school students. I quickly realized that it was good for providing engaging and interactive multimedia content. The large display, in combination with internet resources, provided the students with a window to the world. This was especially effective with students who were disengaged or had learning challenges.
Because of my passion for technology, I returned to school at mid-life to take courses such as game design, interactive multimedia, educational technology, ubiquitous computing, information visualization, and human-computer interaction. I focused some of my projects for use on interactive displays and tables, inspired by Jeff Hans' 2006 TED Talk.
I was encouraged by my professors to explore online forums to connect with like-minded people, and that is where I met Harry van der Veen, one of the co-founders of the Natural User Interface (NUI) Group. Harry was still a student, and NUITEQ® was just a gleam in his eye. Little did I know that NUITEQ would be part of my life many years later.
Because of my background and passion for interactive technologies and education, I enjoy sharing my "wisdom of experience". Over the years I have presented on topics such as multimedia learning, games, simulations, and virtual environments, differentiated instruction, collaborative learning, and interactive applications for prevention and intervention. My overall focus is on interactive and emerging technologies that can enhance the lives of people as they collaborate, create, learn, work, and play.
Q: Tell us about your role at NUITEQ, what's the best part of it and what would you say is your least favorite part?
A: At NUITEQ, I am pleased to wear many hats. I develop interactive multimedia content for demos that show how the MultiTeach® software can be used for project and problem-based learning, STEM/STEAM, learning stations, and mobile learning, across instructional levels and subjects. I produce instructional videos that are used to train sales representatives and educators.
The most favorite thing about my job is that I have many opportunities to use my creativity in a way that aligns with my interests in multimedia technology and interactive displays. I also enjoy attending conferences to keep up with innovative educational technology trends and interact with like-minded educators and educational technology professionals.
I'd say the least favorite part of my job is reporting bugs, but in the end, I don't mind, because it is something that will make the NUITEQ software even better.
Q: You have been with NUITEQ for a few years now. What is it that keeps you motivated in doing your job?
A: I am motivated because of my love for interactive technologies, screens, and displays of all sizes, and my desire to bring Snowflake MultiTeach and Lessons Online to life, and into the hands of students and teachers.
Q: NUITEQ aside, what occupies your free time?
A: In my free time I enjoy bicycling, walking around the beach and bay where I live, in Florida. I also enjoy photography and I am currently revisiting my earlier passion for painting and music. I also spend time doing DNA genealogy research.
Thanks, Lynn, for sharing this with us, and thank you for reading this. If you want to learn more about NUITEQ and the team, don't hesitate to contact us by clicking the button below: