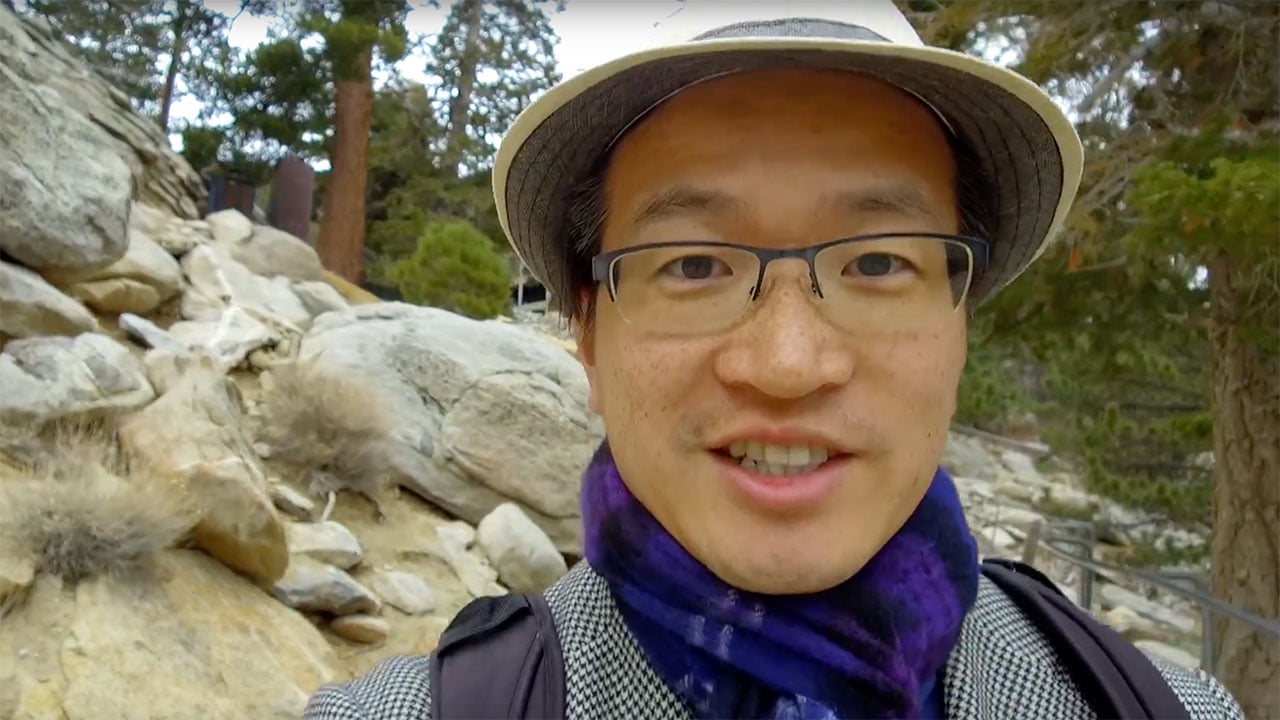 You might already know our VP of Strategy and Content, Dr. Edward Tse, and what his role within NUITEQ entails. You've maybe crossed paths or been interviewed by him during the biggest EdTech conferences he regularly attends. Or maybe you are one of his YouTube followers -- if not, believe us, you should! Click Ed on EdTech to subscribe!
Today we dig a bit deeper and let you know more about Dr. Edward Tse, aka Dr. ET.
Q: Let's start with a short introduction. Tell us a bit about yourself and your experience.
A: During my Ph.D. in Computer Science at the University of Calgary, we created an interface that allowed multiple people to control applications like WarCraft III and Google Earth, using a combination of voice and gesture commands. It was the early days in what we now call the Natural User Interface or NUI, so our work appeared on the BBC, CNN, and AP News. I worked for SMART Technologies for about 10 years and was the primary inventor of the first interactive tabletop product for education: the SMART Table.
Creativity has always been really important to all my work, I participated in and won several hackathons while I was at SMART and today I'm focused on enabling creativity as the VP of Strategy and Content at NUITEQ.
Q: About working for NUITEQ: what's the best and least favorite part about your job?
A: Seeing the impact that our products have on the teachers and students I meet is the best feeling in the world for me. I enjoy connecting with the development team and sharing our vision for where Education will be in the near future. It's a chance to be creative in our own communications.
Video is one of the main methods of communication that I use and it's a really effective way of sharing information with the team. I spend a lot of time editing 7-8 hours of video and trying to turn it into a 10-minute vlog. I wish there was a faster way to do this.
Q: What is your motivation for doing your job?
A: I have two boys, aged 4 and 2, and I am constantly thinking about their future careers and how the workplace is going to be different from today because of automation, outsourcing, and digitization. This drives me to discover best practices in learning and help scale them in our software.
Q: How about your free time? What do you enjoy doing outside office hours?
I love nature and camping and want my kids to learn the confidence that comes from being able to survive in the wilderness. My family recently purchased an RV Trailer that we use for weekend camping trips around the Rocky Mountains of Alberta, Canada. I try to document our travel experiences in my personal Vlog.
Thanks, Ed, for sharing this with us, and thank you for reading this. If you want to learn more about NUITEQ and the team, don't hesitate to contact us by clicking the button below:
About Dr. Edward Tse
Dr. Edward Tse's passion is using research to make education fun. He holds over 50 Utility and Design patent filings and is the primary inventor of the first MultiTouch Table Product for Education: The SMART Table. He uses research to apply emerging technology trends to education so teachers can spend more time connecting with students and less time on content delivery.
His YouTube channel, Ed on Ed Tech, shows how current technologies such as Memojis and Google Duplex will impact both work and education. He has traveled extensively in Africa, Asia, Europe, as well as North and South America to gain first-hand experience of Education around the world and to share those experiences with teachers, parents, and policymakers on his YouTube channel.
At leading EdTech conferences he connects with Keynote speakers to share best practices in teaching and apply them to the Product Roadmap at NUITEQ. As Director of Strategy at NUITEQ, Dr. Edward Tse focuses on improving learning using the most popular Educational videos and enabling creative expression using lightweight tools on mobile devices.