"Coming together is a beginning. Keeping together is progress. Working together is success." --Henry Ford
Today, we'd like to introduce you to another member of the NUITEQ team, Senior Software Engineer, Dev Narayan.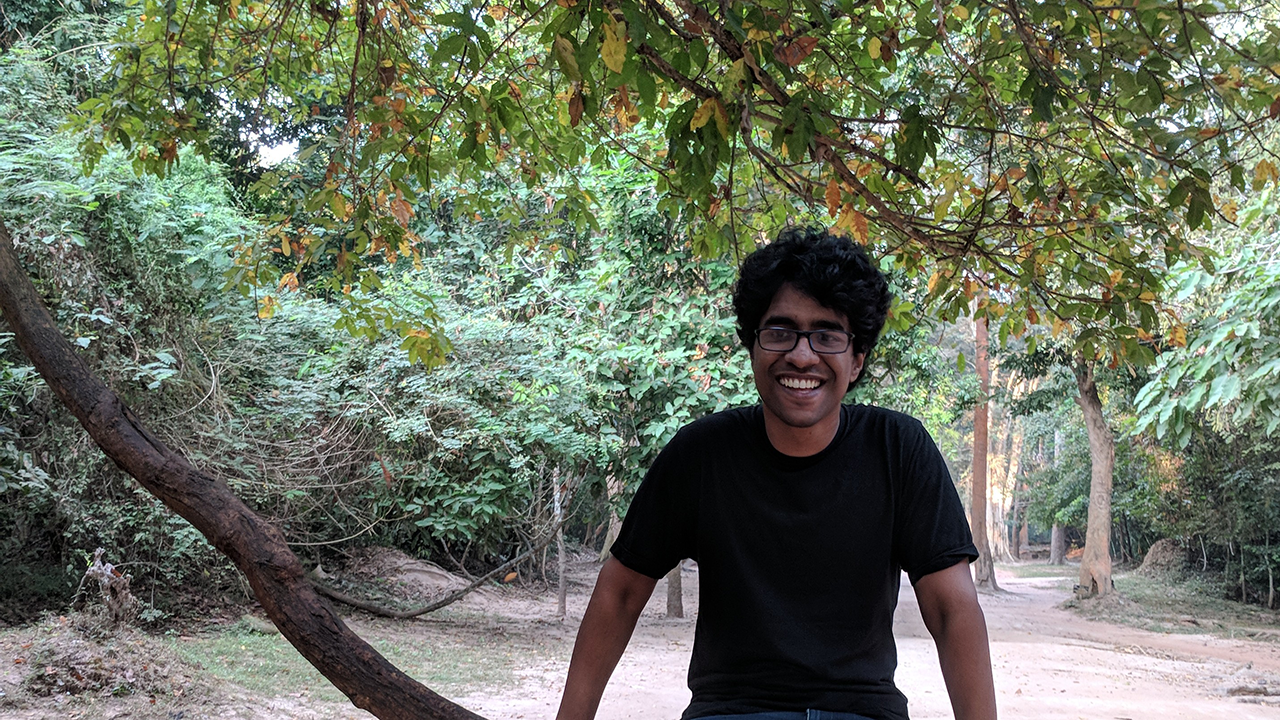 Q: Hi, Dev! Please tell our readers a bit about yourself.
A: I'm Dev Narayan and I work as a Senior Software Engineer at NUITEQ's Bangalore office in India.
Over the course of 4.5 years, I have worked on, Desktop, Android, and Web applications. I can also cook fairly decent Indian meals, and it has turned out to be a pretty valuable skill.
Q: In regards to your role within NUITEQ, what would you say are the best and most challenging parts about your job?
A: The best part of working at NUITEQ is the opportunity to work with my super-talented team members.
I've also been lucky enough to be a part of multiple projects over the years which, in most companies, would have taken a much bigger development team.
Furthermore, we get to explore fairly niche technologies and are unafraid to jump into new domains, which ensures a steady supply of technical challenges.
To top it all, we get to meet the rest of the team in Sweden every once in a while, and it's always a blast!
The challenging part is sometimes having to work on hardware configurations that are different from what the client is running. This usually leads to guesswork and some lost hours. It also makes QA (Quality Assurance) tasks more tedious.
Q: In terms of motivation, what would you say that is motivating for you to succeed in your role?
A: The biggest motivation for doing my job is again, my team members. You could be working on the most sophisticated technical problems, but it's no fun if you are surrounded by an unsupportive team. I always get to learn something new from them and one can have intelligent discussions with them on a wide range of topics - technical or otherwise. There's also a lot of humor in the office, and the team prioritizes work-life balance.
All these help make for a great work environment.
Q: How about your free time? How are you spending your free time and what are you passionate about?
A: I mostly spend my free time reading books, playing games or reading technical blogs. Lately, I've been learning more about generative art, economics, and explorative learning. I love learning more about game design and development since it brings together seemingly disparate domains.
I play the guitar once in a while, usually when I meet my friends. My girlfriend rescues street kittens and tries to get them adopted. I try and support her with that when I can.
Thanks, Dev, for sharing this with us, and thank you for reading. If you want to learn more about NUITEQ and the team, don't hesitate to contact us by clicking the button below: