I'll be attending the 32nd annual LACUE educational technology conference in New Orleans this week (December 7-9), where I look forward to presenting an interactive presentation featuring Snowflake MultiTeach® collaborative software running on Clear Touch Interactive multi-touch displays.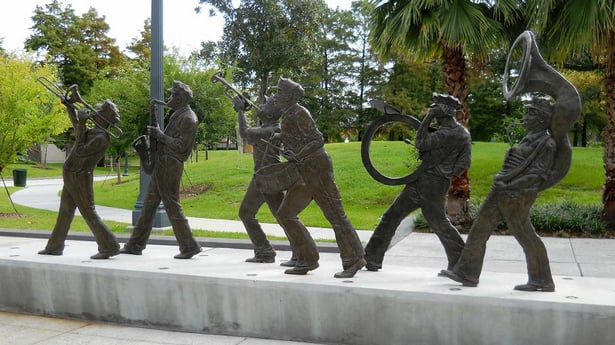 Snowflake MultiTeach® and ClearTouch Interactive displays take touch to the next level by providing a collaborative ed-tech solution that supports two or more students working together. Bi-manual interaction is also supported, so each student can interact with content using two hands.
To spread the word, I've developed a hands-on presentation to let educators touch and feel what Snowflake MultiTeach® is all about. Here is the description for the upcoming 90-minute workshop I'll lead at the LACUE conference:
"Learn how to harness the power Snowflake MultiTeach® software and interactive multi-touch displays and tables to create interactive game-like lessons, create engaging multimedia presentations, and differentiate instruction. Get your hands on examples of collaborative learning experiences suitable for STEM/STEAM, PBL, and learning centers."
This hands-on workshop can be customized for demos and conferences in half day as well as full day. It can also be customized for orientation and training of educators in school districts with ClearTouch displays bundled with Snowflake MultiTeach® software.

For more information, check out the following links:

Louisiana Association of Computer Using Educators
Conference: December 7-9, 2016, New Orleans, LA.
The keynote speaker is Carl Hooker, who will be discussing technology integration in today's digital classrooms. He'll also give a talks about using "Brain breaks" to spark creativity during learning. Another talk examines the way technology-infused classrooms can be transformed into living/breathing learning spaces.
MultiTeach® Lessons Community
Register for the community and access "how to" information through the Help section.
NUITEQ® Blogs
Scroll through the posts to find information about ways Snowflake MultiTeach® can support innovative ways of teaching and learning.
ClearTouch Interactive
Contact a sales rep for further information.
Access Snowflake MultiTeach® training and support content and download a free trial of Snowflake MultiTeach® by clicking the button below: