ISTE - one of the biggest educational technology conferences in the world
ISTE, short for International Society for Technology in Education, is a nonprofit organization, "home to a passionate community of global educators who believe in the power of technology to transform teaching and learning, accelerate innovation and solve tough problems in education."
ISTE is one of the biggest EdTech conferences in the World and the place where you can meet and collaborate with educators from around the world, explore trending topics revolutionizing the way we teach and learn, and discover the latest tools that you can utilize in your classroom.
Last year, ISTE attracted 20396 attendees and exhibitors. Among attendees, 87% were decision-makers or educational technology influencers. The hottest topics by number of sessions were "Creativity and productivity tools" (113 sessions) and "Innovative learning environments"(108 sessions).
Discover Snowflake MultiTeach 6.0 at ISTE 2018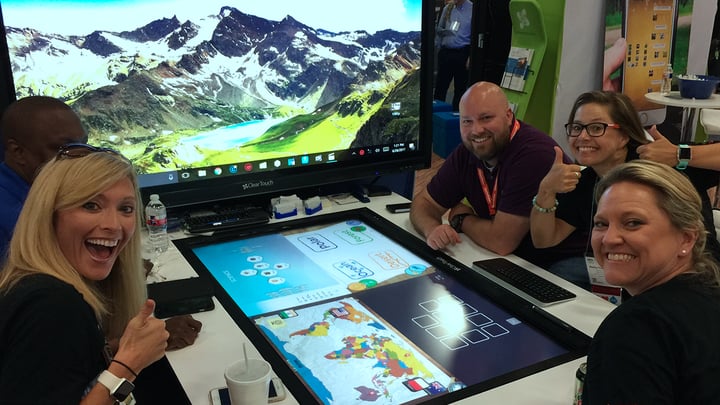 ISTE 2018, named the epicenter of EdTech, will be held in Chicago, at the McCormick Place West Building, between June 24-27.
NUITEQ® will be attending the ISTE conference alongside its US partner, Clear Touch Interactive, to showcase the exclusive global preview of Snowflake MultiTeach® 6.0.
"We value innovation and are looking forward to bringing this newest phase of engaging software to the ISTE audience," said Keone Trask, founder and CEO of Clear Touch Interactive. "Our demonstration will give attendees a chance to see the latest that Snowflake MultiTeach has to offer and all of the great work that NUITEQ has done to make it an even more effective classroom solution."
NUITEQ CEO and co-founder, Harry van der Veen commented: "We're excited to be at one of the world's leading events for education technology together with our US partner, Clear Touch Interactive. Together we'll be showcasing the power and flexibility of our classroom solution and how our combined technology leverages 21st Century Learning. The Clear Touch Interactive multitouch displays combined with Snowflake MultiTeach are the perfect tools to profoundly improve communication, collaboration, critical thinking and creativity."
Come by the Clear Touch™ Booth 2202 to discover Snowflake MultiTeach 6.0, the only educational software suite for classrooms that allows users to divide the interactive panel into personalized learning zones.
If you're already familiar with Snowflake MultiTeach, you can learn more about it from NUITEQ Director of Strategy, Dr. Edward Tse.
Inspiring talks and presentations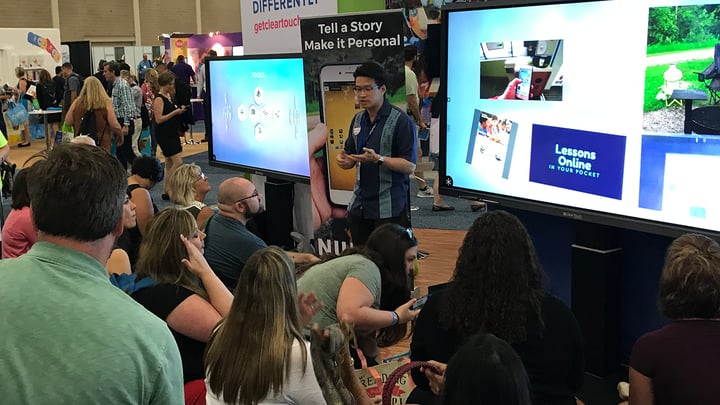 At ISTE, you can attend many informative and inspiring talks and presentations from prominent keynote speakers, teachers, educational technology administrators, as well as students (last year there were 631 student presenters!).
Furthermore, the Clear Touch Interactive team, as well as Dr. Edward Tse, have prepared a number of Snowflake MultiTeach-related presentations that you can attend, at the Clear Touch Booth 2202, between 25-27 June.
The Clear Touch Interactive team will focus on subjects such as interactive lessons, investigative learning, Project Based Learning (PBL), student collaboration, the Nodes app, the Media app, and Zones in Snowflake MultiTeach.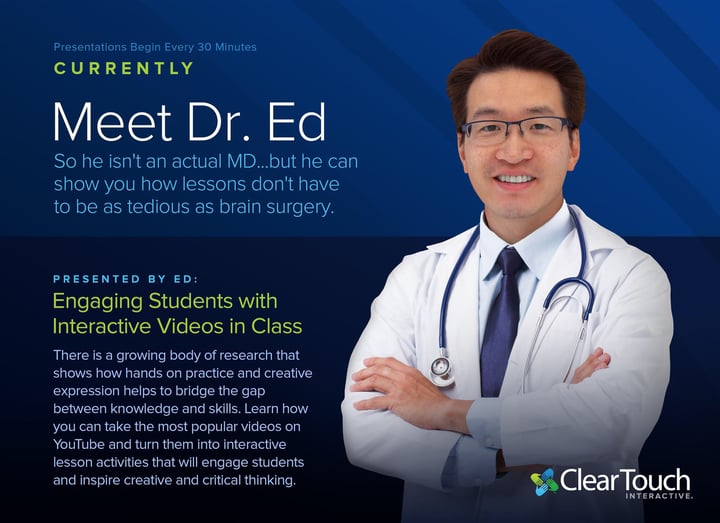 Dr. Edward Tse will deliver the two following presentations:
YouTube Linked Lessons (Monday 25th 11:30-12:00, Wednesday 27th - 11:30-12:00, Clear Touch Booth 2202)
Personalized learning with Zones (Tuesday 26th 11:30-12:00, Clear Touch Booth 2202)
In his presentations, Dr. Edward Tse will discuss how video is increasingly being used for just-in-time learning coupled with hands-on practice.
There is a growing body of research that shows how embodied hands-on practice and creative expression helps to bridge the gap between knowledge and skills. Learners are increasingly turning to YouTube for learning and many YouTube Creators capture millions of views for their educational videos.
He will demonstrate how you can take the most popular videos on YouTube and turn them into
interactive lesson activities, that will engage students and inspire creative and critical thinking.
Get familiar with Snowflake MultiTeach before ISTE 2018
There are just a few days left until ISTE. If you'd like to learn more about Snowflake MultiTeach before the event, download the FREE 60-DAY trial by clicking the button below. Note that you don't need an interactive panel to try out Snowflake MultiTeach. Your PC or laptop suffices.
See you at ISTE! And don't forget to wear comfy shoes ;)
About Dr. Edward Tse
Dr. Edward Tse is the Director of Strategy at NUITEQ. Dr. Tse has over a decade of experience in Educational Technology, most of it at SMART Technologies, where he served as both External Research Program Manager and Project Research Leader. He holds over 50 Utility Patent filings and Academic Papers and was one of the primary inventors of the first multitouch table product for Education, the SMART Table. Dr. Tse is focused on advancing creativity through self-expression and social media and lives what he preaches by running a vlog and YouTube channel called Ed on EdTech.
About Clear Touch Interactive
With twenty simultaneous points of touch and rapid refresh rates, Clear Touch™ panels feature a true multi-touch design that fuels collaborative experiences in education, government and business. They are made with HD LED display technology that produces brilliant colors on an anti-glare, anti-friction tempered glass surface, and are available in six sizes ranging from 55 to 86 inches.
Founded in 2012, Clear Touch Interactive®, Inc. is transforming interactive experiences by enabling educational institutions, government agencies and commercial enterprises to interact differently. Clear Touch™ panels, related accessories and software are designed to not only meet the demands of today's highly collaborative business and educational environments, but also to provide a truly immersive experience.
Learn more at www.getcleartouch.com.
About NUITEQ
NUITEQ is the pioneer of multitouch software solutions for education, enterprise, and entertainment. NUITEQ maximizes the use of any multitouch touchscreen with fully independent zones that can be used simultaneously. Its educational software empowers expressive learning through memorable digital storytelling. NUITEQ provides a safe environment for providing authentic feedback in collaborative settings. Its award-winning Snowflake software is used in over 70 countries.
For more information, visit www.nuiteq.com.
Resources