I'm part of the 500 Startups' Geeks On A Plane East Asia tour, an invite-only tour for startups, investors, and executives to learn about high-growth technology markets worldwide.

This is the third post in a series. Post one you can find here and the second post you can find here.
Day 8 Taipei, Taiwan
On day eight, we visited Gogoro, the Tesla of electric smart scooters. Gogoro is entirely designed and manufactured in­-house in their Taoyuan HQ. We had the opportunity to see Gogoro's high­tech production line and have a test drive, which was great fun.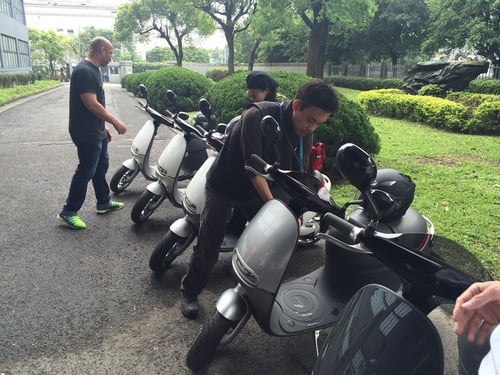 The scooter pulls up pretty fast and is extremely silent. I'd love to have one of these, but as of now they don't really ship outside of Taiwan yet.
After Gogoro, we headed over to Appworks.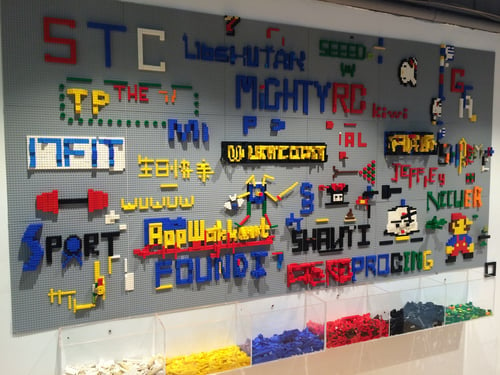 Image: names of some of the companies in the building, love this idea :)
Appworks is one of the largest startup accelerator in Asia. AppWorks launched its Taipei­ based accelerator program in 2010 to help Taiwanese and Southeast Asian Internet startups optimize their products and business strategies.
AppWorks Accelerator recruits 30 promising startups working in mobile Internet, Internet of Things, and other rapidly growing areas. With over 250 startups in its alumni network to date, the AppWorks ecosystem is the largest of its kind in Asia.
They have a pretty cool office building, with interesting companies that develop a wide range of products from physical to software based.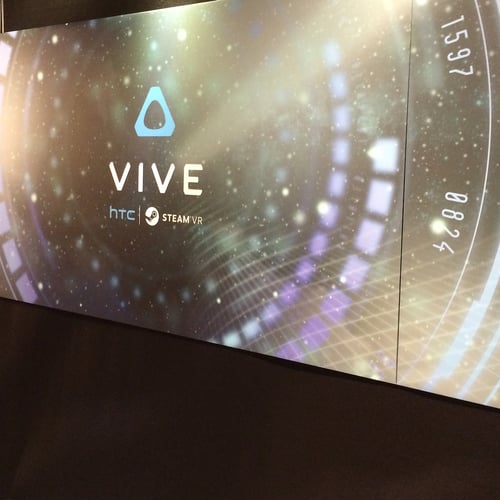 Afterwards I had the HTC VIVE Virtual Reality experience. This was pretty mind blowing stuff and better than what I expected. I went into a dark room and I first experienced an underwater world where you could interact with fishes and a whale. And the second scene was a desert landscape where I was shooting zombies, first with a pistol and later on with a shotgun and machine gun. This was great fun. I can't wait for us to install a permanent VR installation at our office. This is the future of gaming for sure. The way that kids nowadays make fun of our generation of playing tetris, the next generation will make fun of the ones that used to play with a keyboard and mouse.
After the VR experience and dinner, we headed over to the Shilin night market.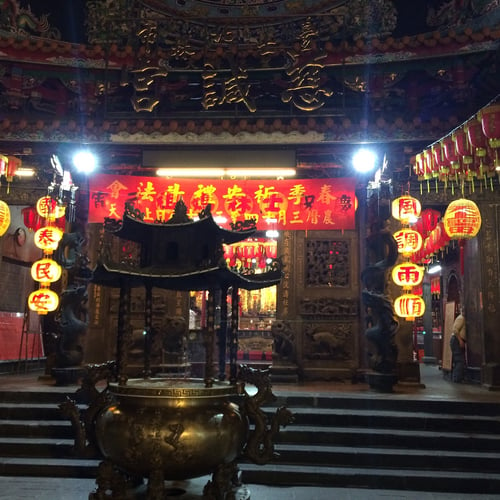 The Shilin night market is a Taiwanese cultural tradition. There are hundreds of stalls selling all types foods from Taiwanese traditional snacks to modern wonders. In addition to the Shilin Market food hall, the neighbouring streets are packed with funky little shops, roadside stalls, and vendors of fashion, trinkets and souvenirs. I had a great time negotiating prizes down on products and I won several prizes shooting balloons with toy guns, so it was great fun.
Afterwards we went for some drinks, but Tuesday is definitely not the best night to go out in Taipei, but we had good fun nevertheless playing some table foosball and pool.
Day 9 Taipei, Taiwan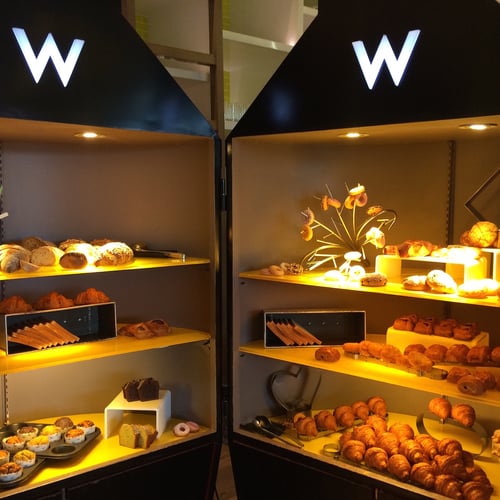 Don't get me wrong, I love Asian food, but not for two weeks including breakfast, so started off the day with a breakfast for champions with some good old French croissants. To my colleagues back home that are wondering, no I did not eat them all :)
After breakfast we went on a tour through the National Palace Museum with our own guide and this place was amazing.
The National Palace Museum is focused on ancient Chinese art and artifacts. It is one of the national museums of the Republic of China and has a permanent collection of more than 696,000 pieces of ancient Chinese imperial artifacts and artworks, making it one of the largest in the world. The collection encompasses over 10,000 years of Chinese history from the Neolithic age to the late Qing Dynasty. Most of the collection are high quality pieces collected by China's ancient emperors.
I was impressed with how many old artifacts they managed to preserve, from wine carriers to jewellery. Jade is particularly popular. Unfortunately no pictures were allowed, so use your imagination ;)
After we left the museum, we went for a gorgeous lunch at the famous Silks Palace.
We enjoyed a unique nine ­course Imperial Treasures Feast, featuring dishes resembling items from National Palace Museum's signature collections. This was introduced to give guests a better understanding of the close relationship between Chinese art and cooking.
Following the lunch, we visited Old Town Taipei, which was cute. They have tons of Asian food you can buy there and we visited a tea house and an art gallery.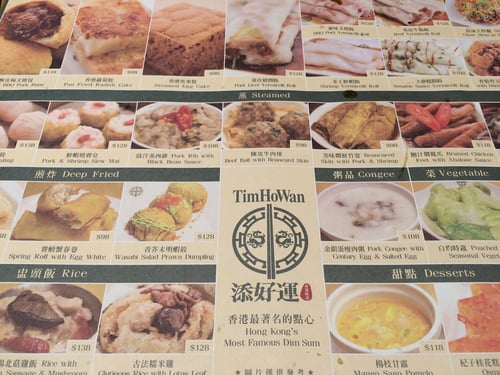 In the evening I had one of my best south Asian style dinners ever. With a group of ten we went to this place close to the hotel and ordered about everything on the menu and shared many different plates together. This was a great experience. I know, I'm easily pleased when it comes to food :).
I wrapped up the evening with two drinks with two of my buddies Sky and Doug on the top floor of our hotel, which had a stunning view. I felt so blessed being there enjoying the view and sharing some laughs with new friends.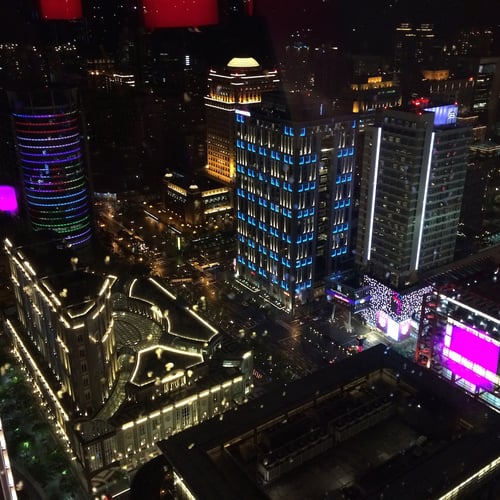 Made it a short evening as we had to wake up early at 5 AM the next day to catch the flight to Tokyo, Japan.
To be continued...