Even prior to COVID-19, remote working was steadily becoming a more prevalent part of the commercial environment. However, the pandemic has served as a catalyst for change, and in this case, it pushed many companies toward adopting work from home practices which may have taken longer to explore otherwise. The result is that many businesses — including major corporations like Microsoft and Google — are taking steps to keep remote working as a permanent part of their operations.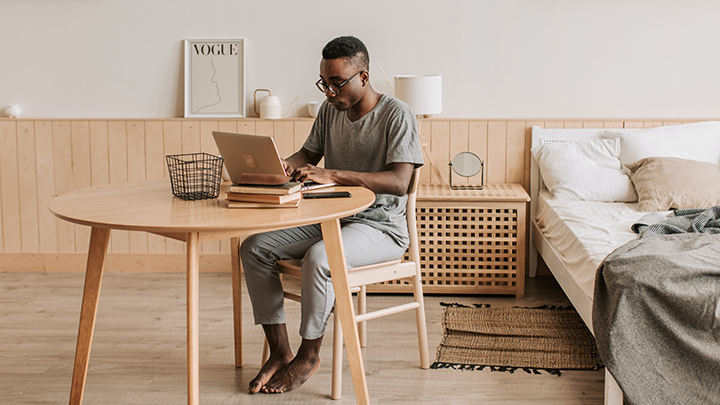 Image source: Pexels
There are certainly immense benefits to be gleaned from this way of working. Employees get a sense of flexibility in their working lives and it is often a boost to worker satisfaction — particularly when efforts are made to make the process more personal. Companies have also found a reduction in overheads and a boost in productivity. However, one of the challenges that seem to be prevalent is understanding how to implement effective new employee training with only remote tools at your disposal.

While it is undoubtedly a hurdle to continued efficient operations, the good news is that it can be overcome. We're going to take some time to review how you can approach your training processes in a way that gives new hires the skills they need and helps to build a robust, positive and wider remote working office culture.

Onboarding
One of the issues with employees being physically distant from the company is that it can be very easy for them to become philosophically and emotionally disconnected too. If you don't immediately set expectations for their time with the business, you're likely to be playing catch-up to mitigate negative effects in the future. As such, your remote training needs to begin with the onboarding process itself.

Using your standard in-person employee handbook isn't appropriate in these circumstances. While the values and goals of your business might be the same wherever your workers are, their workspace and tools are not. Either create a separate handbook or include sections in your current document that specifically outline protocols for working from home. This should go further than formally outlining their rights in respect of compensation and benefits. It should clarify exactly what the policies are for data protection in the remote workplace, expectations for communication, and how the code of conduct relates to their circumstances.

Wherever possible, make sure that the onboarding process includes a significant amount of communication. Have a member of HR or management meet your new hires over a video call at the beginning of the day and use screen sharing to guide them through elements of the internal network. Catch up with them throughout the day with an occasional audio call, and encourage other members of staff from their own team and different departments to connect with them utilizing the various text messaging rooms. This not only helps new hires feel more welcome, but also introduces them to how the communications tools of the business are used in various circumstances.

Group Sessions
One of the primary issues with remote working is that it tends to be quite isolating. Indeed, when new employees have to undertake training on their own, they may well find the process quite lonely and demoralizing, not to mention that it doesn't give them the opportunity to share experiences with their team. As a result, wherever possible, you should aim to combine independent training with group sessions.

This can include:
Whole Group Discussions



This can be particularly useful if you have a few new remote hires joining the company at the same time. However, it doesn't hurt to include some more experienced members of staff to keep the conversation flowing. Use a group meeting platform such as NUITEQ Stage and spend some time talking about a topic related to their position or the company itself. Provide scenarios that suggest challenges or conflicts and have them talk about how to overcome them. This brings a more interactive and social element to remote training and allows all workers to see how the others think, and appreciate their knowledge and personalities.



Mentorship



Alongside having the designated trainer leading development there should also be room for more experienced remote employees to mentor those who are just joining. This can be on a one-on-one basis or in small groups, but ensure that there is consistency to the scheduling and communication protocols for these sessions. These mentors will understand the challenges remote workers might face and can guide them through solutions, not to mention ensure best practices are instilled. They should also make time to provide hints and tips that can make remote working easier and more effective.

Agile Curriculum
Remote working is a relatively flexible medium. Indeed, it tends to open the door to a more diverse workforce. This is undoubtedly positive for everyone involved, but it also means that you are likely to be training employees with varying needs. As such, you must design an education program for your workers that is as flexible as the manner of working.

E-learning courses can be your friend, here. As opposed to more rigid in-person education programs, e-learning is designed to be more accessible to a wide variety of learners. The curriculum can also be adjusted to include multimedia teaching tools that you can use to modify the learning path of your employee depending on their needs, preferences, and learning style. However, in order for this to be a productive approach, there also needs to be an element of structure in the course — provide a variety of materials that demonstrate the lessons, but make sure each is followed by assessments and that you communicate target completion times.

Be open to making changes, too. Seek feedback from your employees about what resonated with them during the training, and what just wasn't effective. They have an awareness about what is helpful information or a practical approach while they're working from home and can provide you with insights that will help your training program and your remote working culture to evolve.

Conclusion
Successful remote operations require robust training. As such, you should be creating a process that provides guidance from an employee's first moments in the company, and seeking to mitigate the effects of isolation. Combined with a flexible approach to your learning program, you can provide employees with the tools they need and the support they deserve.

Looking for an easy-to-use tool to help you train your remote employees? Try NUITEQ Stage today.