NUITEQ is a collaborative software company that enables teams, educational institutions, and businesses to add value through smarter human interaction. In recent weeks, most of its team has been working remotely.
Businesses all over the world are recommending their employees work from home. To some, this may come naturally as they have experience working remotely. To others, working from home may be somewhat daunting and they may need some tools to help with the transition. NUITEQ recognizes that this may be a challenge to some. In order to better understand employee needs and how best to support its team, NUITEQ conducted a survey among its staff to learn more about how they are adjusting to this new reality. Here is what they had to say:
What's your experience with working from home?
Most employees had previous experience working from home and have adapted with relative ease. Most highlighted the convenience of not having to commute and a newfound appreciation for this new reality. One employee highlighted the fact that very little has changed since most of the communication is handled online, saying "I think NUITEQ handles working remotely very well. I think most of us can easily adapt our work FROM anywhere TO anywhere - as long as you have a computer." Indeed, this sentiment was echoed by others with one employee adding: "Since the company started in 2007, it has worked with distributed teams globally, so working remotely is a part of the company's DNA."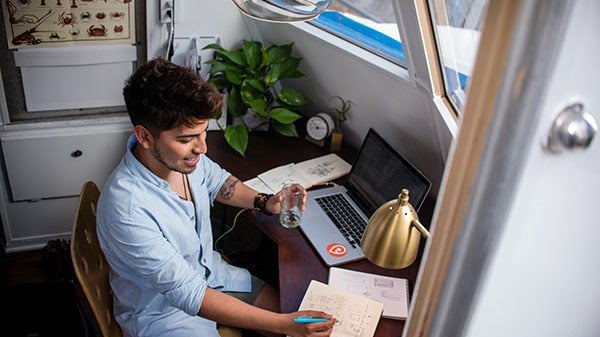 Photo by manny PANTOJA on Unsplash
What kind of support do you get from your employer whilst remote working?
Besides recognizing the ability to work remotely, employees mentioned the importance of continued feedback and using different tools to ensure optimal communication across teams is maintained. "I think just being in regular contact, providing feedback and being given trust that we will get work done from home is a tremendous support in itself."
What do you do to stay focused on work despite being in the comforts of your home?
Many employees said that they try to follow a routine and work in a dedicated workspace. The main takeaways were working in a separate space, sticking to set working hours and getting dressed as if they were going to work. These three tricks are among those listed in a blog about how to make working remotely a breeze. One employee said:"I have a dedicated work space and take short breaks when my concentration starts slipping." Sounds like they're on the right track!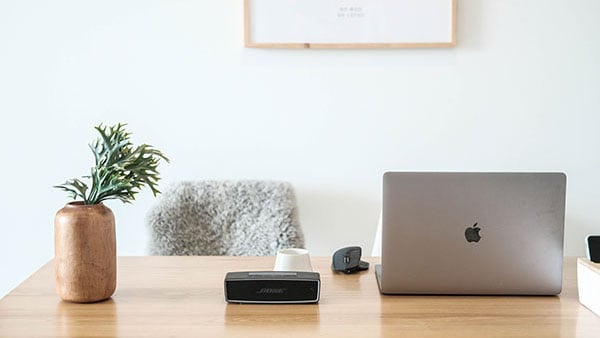 Photo by Minh Pham on Unsplash
How has working remotely affected your work-life balance?
Answers here were divided. On one end of the spectrum, employees found it a bit harder to let go of work once the workday is over and to stop answering messages or check emails. On the other hand, many said they enjoy having more time to spend with family or on hobbies and enjoyed not having to commute every day. "I have more time to sleep in as I don't need to wake up earlier to put on makeup. I can just shower, change clothes and start working. Overall, I have more time in the afternoon to do other things."
Are there any tools/resources that have made working remotely easier?
Employees mentioned the importance of a good Internet connection, Slack for daily communication and NUITEQ Stage for facilitating meetings and sharing ideas. Since face-to-face interactions are limited, clear communication is key. Whether it be scheduling weekly meetings with your boss or sharing your goals and tasks for the day; maintaining consistent communication online is essential in ensuring you work efficiently.
NUITEQ wants to help ease the transition and allow employees to reach their full potential while working remotely. We are always looking for ways to improve and implement any feedback we receive.
One way to ensure working remotely is hiccup-free, is with the help of NUITEQ Stage, our lightweight remote working tool that improves cooperation with peers and makes meetings more efficient! Looking to use technology to work collaboratively without compromising efficiency?