Over the past few months I've spent a bit of time in airports, traveling to educational technology conferences. The travel and delays were well-worth it, because I had a chance to connect with a wide range of people, all with an interest in learning new ways to support teaching and learning with technology.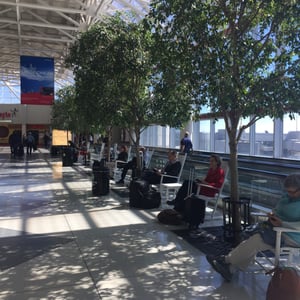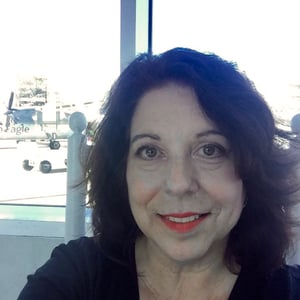 In today's online world, you'd think there would be a diminished interest in face-to-face conferences, but that is not the case. Technology is in the hands of teachers and learners every day. There is much to for educators gain from having a chance to attend hands-on workshops and presentations, and then explore the latest technology solutions in the exhibition hall!
In my role as Learning Experience Designer for NUITEQ, I create digital content that is used for training and for demonstrations of the software with partners ClearTouch Interactive. I no longer work in a public school setting, so it is good for me to get out from time to time. For me, there are many reasons to go to conferences:
Gain insight about the current pulse of education and educational technology, from region to region
Update my educational technology knowledge by attending presentations and workshops for hands-on learning, overviews of key concepts, and deeper dives into technology solutions of all kinds
Opportunity to learn about technology integration initiatives, challenges, and successes
Opportunity to network with a range of educators, technology specialists, and vendors
Opportunity to gain input about Snowflake MultiTeach® from bright, creative teachers, across all grade levels and content areas, as well as educational technology decision-makers. This input is important to the NUITEQ team.



Here's a short overview of highlights from the conferences I attended, featuring educators, administrators, and various members of the Clear Touch Interactive team:

One of the best things about going to conferences is that I have the chance to share the power of Snowflake MultiTeach with a wide range of educators and educational technology administrators. Those who take the time to explore it love it, like the IT director in the following video:

There were a wide range of themes that were common across the conferences I attended:


The next conference I'm scheduled to attend is ISTE 2017, which will be held in San Antonio, Texas, June 24-28. Hope to see you there!

If you were inspired and want to test out an edtech tool that can be used in the classroom, you can download a 14 days FREE trial for Snowflake MultiTeach by clicking the button below:
CONFERENCE RESOURCES
MACUL Michigan Association for Computer Users in Learning
10 Things at the MACUL Conference You May Not Know About
Tammy Maginity, MACUL, 3/10/17
FETC Future of Educational Technology Conference
FETC 2017: New Technology for 21st Century Learners Takes Center Stage
Meghan Bogardus Cortez, EdTech: Focus on K-12, 1/26/17
TCEA Texas Computers in Education Association
TCEA's Technotes Blog
5 takeaways for CTOs from TCEA
Stephen Noonoo, EdScoop, 2/13/17
KySTE Kentucky Society for Technology in Education
Link to videos of some KySTE workshops
ISTE International Society for Computers in Education
ISTE Conference & Expo, June 24-28, San Antonio, Texas