Lack of motivation in students is a recurring problem in schools, according to research NUITEQ conducted among teachers in Sweden. Students' motivation and engagement in school are linked to their situational and personal interests and they affect the absorption of knowledge. Without motivation and engagement, students' learning suffers.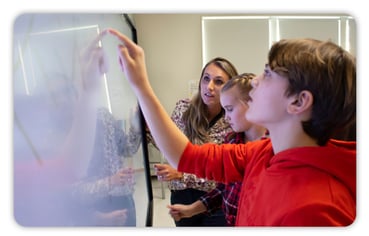 We at NUITEQ have created NUITEQ Snowflake, our educational software that activates students, transforms education and makes learning fun. Snowflake uses visually engaging graphics and game elements, and its lesson activities can be customized in several ways, to address the needs and personal interests of all students in accordance with the Universal Design for Learning guidelines. To find out just how effective Snowflake is in engaging students, we conducted a pilot project among teachers in Skellefteå, Sweden.

It is fascinating to see a student who never gets things done in the classroom suddenly work through activity after activity - it is a fantastic experience.
During the pilot project, teachers used Snowflake on a preinstalled touchscreen in their classrooms for a duration of 3 months. We asked them to rate their students' engagement before and after the project, in order to compare and see the impact Snowflake had on their students. We learned that Snowflake provides variation to teachers' instruction and motivates learning thanks to its game-like activities that make them eager to keep working with the software.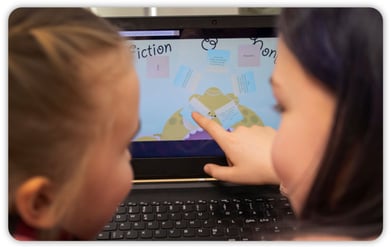 Snowflake awakens the curiosity of students and engages them. It also lets me see students' progress in a simple way.
We were excited to see a significant shift in teacher's rating of student engagement before and after the pilot studies. To read more about the pilot project and how Snowflake helps teachers engage their students in the classroom, download the whitepaper below.
Contact us, if you're interested in professional development training.