Skellefteå, Sweden – September 24, 2015 – NUITEQ® the award-winning multitouch software developer, announced today, that it has signed a sponsorship deal with Youtube star Big Steve From England.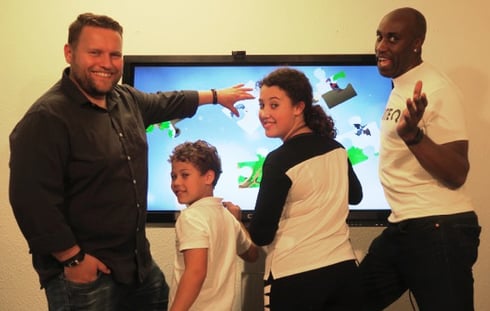 Big Steve is a large personality with a big heart, that has 100 000 subscribers and over 15 million views worldwide in over 90 different countries.
The collaboration entails cross promotion and marketing activities through Youtube and other social media platforms.
"I'm excited and proud to be working with NUITEQ, because their innovations provide teachers and youngsters with a more engaging, fun way to teach and learn.", says Big Steve.
NUITEQ's CEO Harry van der Veen comments: "Our multi-user touchscreen software Snowflake MultiTeach, is used in elementary/primary school classrooms by teachers and children. Big Steve is especially popular amongst kids and teenagers. He has a great sense of humor and existing success on Youtube. We feel that there is a great opportunity to collaborate, to create significant awareness about our products and company, in a fun & entertaining way, within our target audience." He continues, "We are pioneers in our space, and a collaboration between a corporation and a Youtube star is not something that we have seen before within our industry, so we are excited about this."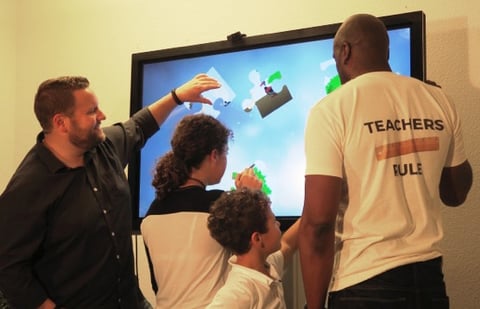 "I'm thrilled that NUITEQ understands the benefits of working together with a Youtube personality. Combining the exposure capabilities of social media platforms, with entertainment, is a great way to increase global awareness for NUITEQ's software products.", says Craig Dixon, Managing Director.
About NUITEQ®
NUITEQ® is an award-winning developer of multitouch software solutions for interactive touch displays in elementary/primary school classrooms and corporate meeting rooms. It's multi-user collaborative software product Snowflake, is globally known for its high level of performance, quality and stability. NUITEQ's customers include elementary/primary schools, OEMs, Fortune 100 companies and system integrators. It's vision is to improve the way people interact with information and each other, by creating rich engaging user interfaces for multitouch displays.
About Big Steve
Visit Big Steve's Youtube channel at https://www.youtube.com/user/BigSteveFromEngland
Contact
Harry van der Veen, CEO NUITEQ® +4670 2865 975 hv@nuiteq.com
Like NUITEQ's MultiTeach Facebook page here https://www.facebook.com/k12software
Follow tweets about MultiTeach here: https://twitter.com/multiteach
Check out MultiTeach on Pinterest here: https://www.pinterest.com/multiteach/