Skellefteå, Sweden, 6 April 2020 – NUITEQ®, a collaborative software company that enables educational institutions to add value through smarter human interaction, announced today the new release of NUITEQ Snowflake online, the educational software that supports distance learning and boosts student engagement.
Here you can find the Spanish subtitled version of this video for our Spanish speaking friends.
Here's what's new:
Adding and viewing a PDF document as a part of a lesson-activities list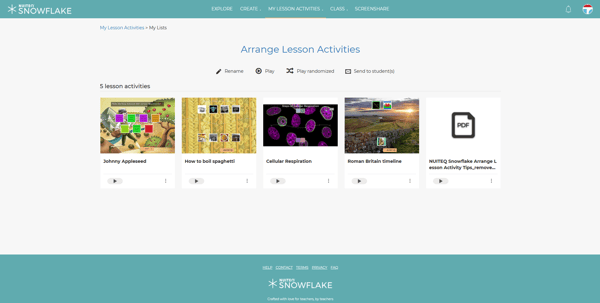 When using lesson lists, students can use the PDF as instruction before they start a lesson activity or as a reference before or after an activity.
Messaging an individual student or a group of students as a teacher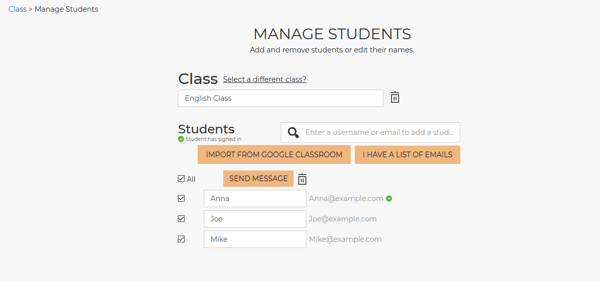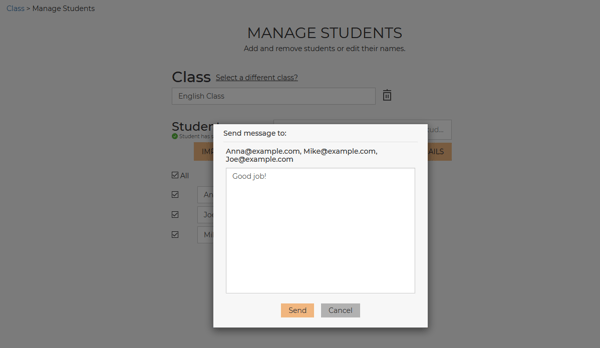 As a teacher, you can now message students to provide feedback on the homework they submitted digitally, to send them reminders or even announcements.
Exporting results of a graded lesson activity as a CSV file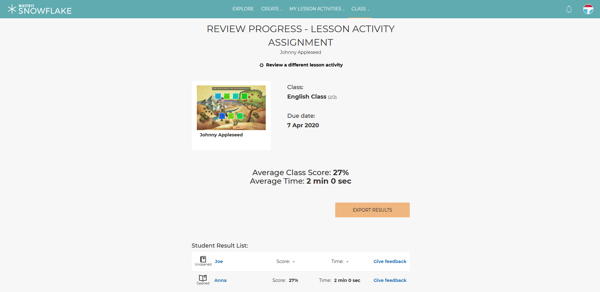 If you're using a Learning Management System (LMS), you can now export results of a graded lesson activity as a CSV file then import that information into your LMS, for example Google Classroom.
In Student accounts, 'Keep private' is the default selected option when uploading a lesson activity to the Snowflake Community
Added the 'Import from Google Classroom' button to be on the 'Manage students' page
Added the ability to disable recommended lessons being shown at the end of a lesson activity (setting is off by default)
Added the ability to set the timer to be less than 10 seconds in the Einstein lesson activity
Added the ability to choose to show the description automatically at the start of the lesson activity
Added new celebratory animations at the end of a lesson (different ones for primary and secondary age group lesson activities)
Improved User Experience (UX) around the renaming of groups
Improved UX, so the recommended lesson activities shown at the end of a lesson activity are from the same age group category
Improved UX around the 'Manage class' page (minor text and graphical updates)
Improved UX when adding students to a class using the 'I have a list option', it now lists out any teacher accounts in the list being imported
General improvements and bug fixes

Student Response System Poll:
Poll can serve as a way for a teacher to measure student understanding and gives them a voice while stimulating their creativity.
In this release, we created two new question types within Poll:
An 'Image' question type, which gives students the possibility to respond to questions with photos and images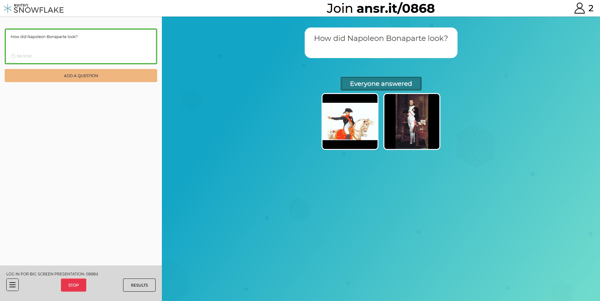 A 'Text and image' question type, which allows students to respond with photos and images accompanied by text. This capability is great for stimulating student creativity and open input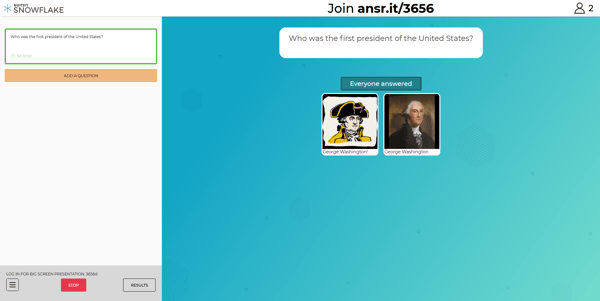 The User Experience (UX) of Poll was also improved. Subtle animations have been added across the site, new sounds were added to various elements on the Poll creator side, and graphics have been updated.
We believe the new features in Snowflake online will further help teachers with engaging students, whether they're participating from home/distance or the classroom.
You can check the history of all the Snowflake release notes here. For more information, check out our Support Page.
Do you feel like something is missing? Any feature you'd like to see in a future release? Let us know by getting in contact.
About NUITEQ
NUITEQ® is a collaborative software company that enables educational institutions to add value through smarter human interaction.
Designed to support remote learning, digitalization and productivity, Snowflake, NUITEQ's educational software solution enables educators to enhance interactive learning. It helps reduce lesson planning time, offers the tools needed for personalized learning, and provides a safe environment for authentic feedback in a collaborative setting.
Snowflake empowers digital natives' expressive learning through memorable digital storytelling.
Customers in over 70 countries have chosen the award-winning Snowflake software.
For more information, visit www.nuiteq.com.
NUITEQ® and Natural User Interface® are registered trademarks of Natural User Interface Technologies AB in Sweden, EU, and the USA.