"From what we get, we can make a living; what we give, however, makes a life." ~ Arthur Ashe
"Giving back" is one of the core values here at NUITEQ® and part of our company DNA so to speak:
"We give back to the less fortunate through charity and volunteering and we share our success with our community through sponsoring.", one of the team-written core value states.
Corporate Social Responsibility
We believe in Corporate Social Responsibility (CSR). CSR refers to business practices involving initiatives that benefit society. In our company, decisions about social responsibility are not made behind closed doors. All our employees are engaged in giving back to charity and/or volunteering. We truly believe that being engaged in certain social activities influences our innovative and collaborative capacities, as we believe that if you do good, you feel good and if you feel good, you perform better.
At NUITEQ®, a part of our company DNA is philanthropy. We make donations of money and goods to civic organizations, schools and less- fortune people that are in need. We often engage in community initiatives and support local businesses.

Charity and volunteering
Dog shelter
Recently, for example, our Indian team decided to visit the Charlies Animal Rescue centrE-CARE in Bangalore, where they went for a community service day. In addition to spending a day in the center, our colleagues also donated food, medical and cleaning supplies, in order to help the center take even better care of the rescued dogs.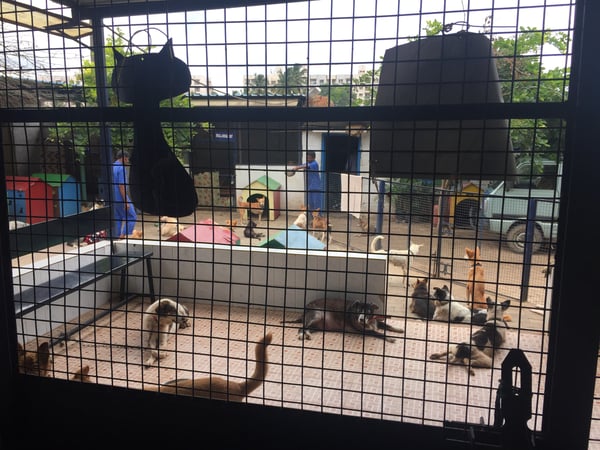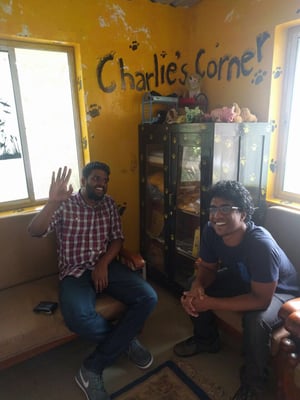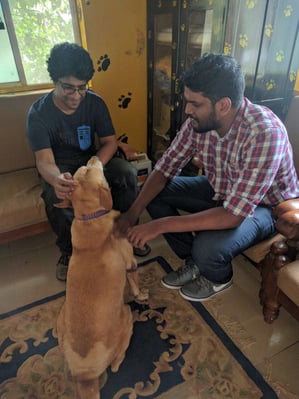 Books for children
On several occasions, we have donated money to donateabook.org.in, a great organisation that purchases books with donated money and gives them away to schools that have very limited resources, so that their pupils can benefit from them. Snowflake MultiTeach®, one of our main software products, is used in elementary/primary education, so we live and breath education, which is why we are especially excited about this charity, as we feel that everyone deserves an education.

Paid volunteering
At NUITEQ®, one of the employee benefits that we offer, is that if an employee wishes to do so, they can spend one day per month, volunteering at an initiative of their choice, while they still get paid their normal salary.

Sports
Previously we have also sponsored local athletes, the Skellefteå AIK ice hockey club and sporting events like the Winter swim, to support a local initiative. We also sponsored an entertainment event, bringing Inner Circle, (amongst others) well known for their song "Bad boys", to Skellefteå, so that our team and local community could enjoy their music. We think that if a company does well, they should share some of their success with their local community.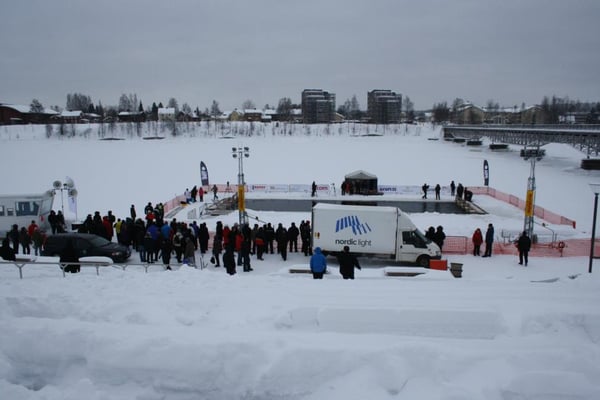 Children
On several occasions we have donated our software to charities, that support physically and mentally challenged children. It is great to see children lit up with a smile, using our touch screen technology, it is so rewarding.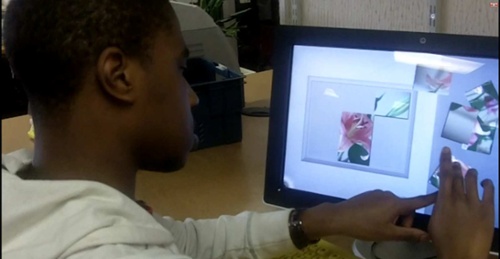 Christmas
In December, every employee can pick a charity of their choice and NUITEQ® will then donate 500 SEK (a little over 50 EUR) on behalf of that employee. We are proud to have donated to great causes such as Kiva.org, which lends out money to entrepreneurs in third world countries. We've supported Greenpeace, the Child Cancer fund, Doctors without borders, Palestine Children's Relief Fund, and other great initiatives that help people to have a better life.

Sustainable development
In addition to philanthropy, we are proud to say NUITEQ® operates in a sustainable, ethical and open way by designing its products with little to no environmental impact, because its team wants to make a positive impact on the world.
Electricity is saved by turning all lights and appliances off completely when not in use, including computers.
Printing is kept to a minimum; we recycled our old printer and use primarily digital documents. We are surrounded by nature in our Swedish office and we love it; so we believe there's no need for forest destruction.
We recycle plastic, glass & aluminium.
We shop local: our daily breakfast, coffee, fruits, lunch, and company dinners all are supplied by local businesses. We try to order travel tickets through a local travel agency as much as possible, to keep the money circulating locally.
The majority of our team cycle to work.
For us, being a sustainable company is not limited to ecological sustainability; It refers to the creation of long-term values; values that, thanks to our employees, shall exist for many years and we believe they benefit the entire of society.
Our Corporate Social Responsibility initiatives are not only made possible by us, but also by our customers and partners that support us and we really appreciate that. If you work with NUITEQ®, you will know that a part of your invested money is going to a good cause.