col·​lab·​o·​rate | \ kə-ˈla-bə-ˌrāt \
collaborated; collaborating
Definition of collaborate: to work jointly with others or together especially in an intellectual endeavor.
Collaboration, in simple terms, is the act of working together toward a common goal. But is this everyone's definition? Remote work is more popular than ever, making collaboration especially important. Whether working remotely is second nature to you or something you've never done before, knowing how to collaborate with others is key in ensuring you are set up for success. As a collaborative software company that enables teams, educational institutions, and businesses to add value through smarter human interaction, we strongly believe in a collaborative world where anyone can participate, exchange, learn, and get inspired by smarter human interaction with no digital boundaries.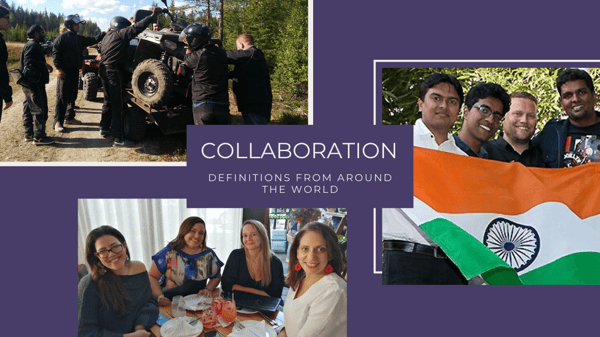 With employees working in seven different countries and 19 languages between us, here's how NUITEQ's team defines collaboration:
Team USA
NUITEQ's VP of Customer Experience Jack Reed believes that collaboration can take many forms. "It can be face-to-face, virtual or a blended combination of those modalities. It is the sharing of ideas, thoughts, and views on any given topic, and coming together to form a new outcome that is a conglomeration of individual contributions," says Jack.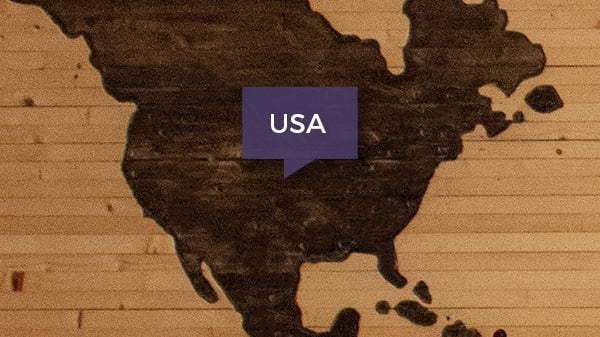 "When I think of collaboration I immediately think of our Global Content Team. So much of what we do is a group effort! Working together gives everyone an opportunity to contribute to an end result," says Danielle Maclin, one of NUITEQ's Education Technology Coaches. "The team has set the bar high in making really great lesson activities. We all celebrate one another's unique skills and strengths, and collaborating on a variety of projects has allowed us to grow by learning from each other."
Team India
Vishma Shetty is one of our Software Engineers based in India. She believes collaboration to be the secret to NUITEQ's success. "Collaboration brings people together and allows for everyone to contribute by using their expertise for the benefit of a shared objective, project, or mission," says Vishma. She continues: "Collaboration opens up the channel for communication, helps in breaking down and solving problems, allows us to learn from each other, makes us more efficient, and also boosts team morale."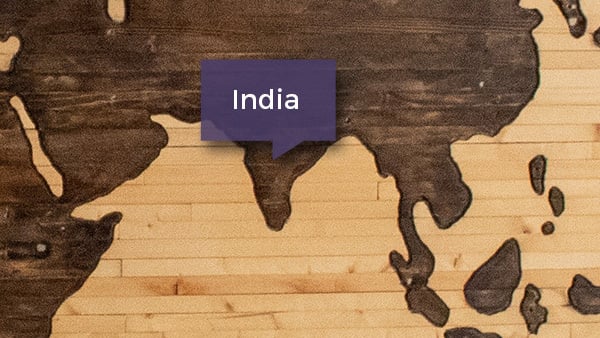 Sharath Patali has been working with NUITEQ for over a decade. He is the Chief Software Architect and Operations Manager in India and says that as he gets older, he appreciates asynchronous collaboration tools like calendars and emails more than instant collaboration tools like Slack. He says that a digital collaboration tool "should allow a team to remotely exchange ideas seamlessly from any device and also allow a sense of community even though we are not in the same location." One such tool is NUITEQ Stage, our lightweight collaborative software that, among other benefits, allows teams to conduct meetings anytime, anywhere.
Rakshith Bellare, another one of our valued Software Engineers, says that "collaboration is an opportunity to interact with colleagues, bounce ideas and simplify the process of solving complex problems." Munir Noorani, our Technical Product Manager echoes Rakshith's sentiments, saying that collaboration happens when "a team combines its efforts to reach a common goal and leverages the best of the unique skills, talents and capabilities of each individual in a group." Munir continues: "Technology allows us to break geographical barriers and to collaborate with the best minds across the globe, as we do at NUITEQ." And as Henry Ford once said: "coming together is a beginning, staying together is progress, and working together is success."
Team Brazil
João Cabral, one of our Software Engineers in Brazil, says that collaboration is also about seeing the bigger picture. "For me, collaboration means working together regardless of whether our goals are related or not. I believe collaboration occurs when people work together for fun, to help each other, to create, to solve problems without considering if there is anything to gain."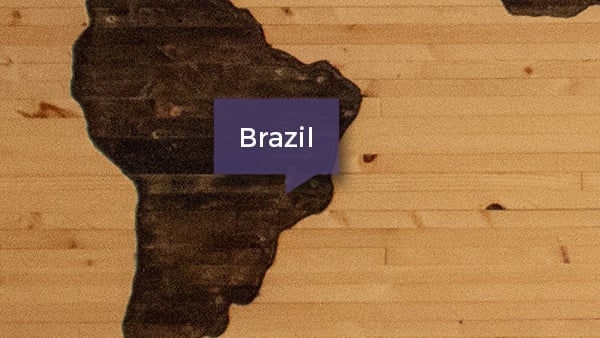 Team Canada
Dr. Edward Tse, NUITEQ's VP of Customer Engagement, says that one's geographical location shouldn't be part of the equation when collaboration is done successfully. "Collaboration is simply people working together to solve a problem. Successful collaboration is achieved through authenticity, thoughtfulness, and integrity. In today's world of remote collaboration, people are brought closer by their shared goals and common values."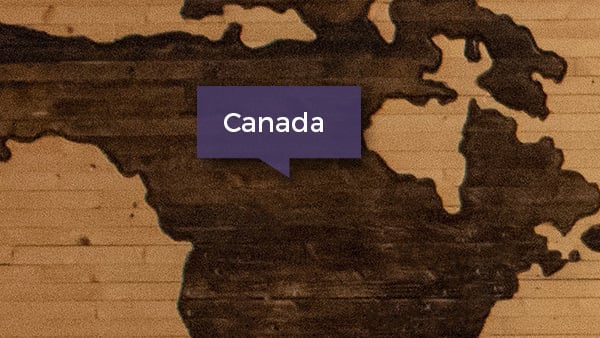 Team Dominican Republic
"In my professional life, collaboration occurs when colleagues contribute and pull together a common goal to benefit the whole team or workplace," says Odile López-Penha, one of our Education Technology Specialists based in the Dominican Republic. Odile adds: "Virtual collaboration at NUITEQ happens when a team of people from different parts of the world work together to collaborate toward the progress of education through technology. This definitely requires great communication, sharing skills and online tools."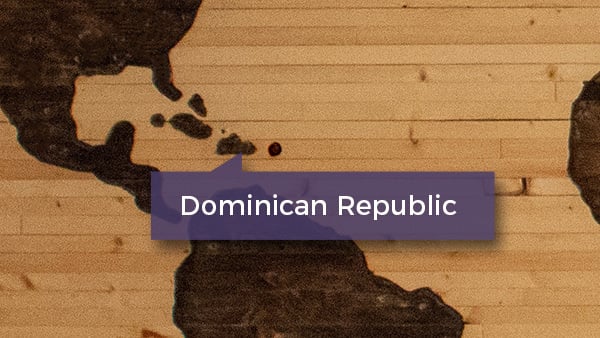 Marial Valenzuela, another Education Technology Specialist says that for her, collaboration is the individual commitment to a group effort. "It is each person committing to a common goal which guarantees success, innovation, and creativity because everyone works to the best of their ability to achieve it." Because NUITEQ is a global organization, with people spread around the world, collaboration becomes essential. Marial adds: "We all have different jobs and responsibilities, but we are all oriented toward the same goal, which is to create the best solutions for our market area. Our shared vision, our commitment to that goal, and the feedback we get from customers and partners are what lead us to success and what allows us to never settle for anything but our very best."
Alex Sanchez, who recently joined NUITEQ as our Curriculum Alignment Specialist, appreciates that collaboration occurs on a daily basis at our company. "Collaboration not only has to do with helping others, providing support or communicating clearly, but it also involves active listening so that everyone is willing to find solutions together," says Alex. "I also believe that giving credit to others and taking responsibility for mistakes makes a team stronger in terms of collaborating and caring for the work that we do."
Team Germany
Tobias Klaus started off as an intern at our headquarters in Skellefteå, Sweden and is now a Software Engineer based in Germany. He believes collaboration is about working together toward a short term or long term goal and happens when people exchange ideas and discuss possible ways to achieve that goal. "Collaboration can happen privately or in a group chat but ultimately, communication is the best way to collaborate; whether that be online or offline," says Tobias.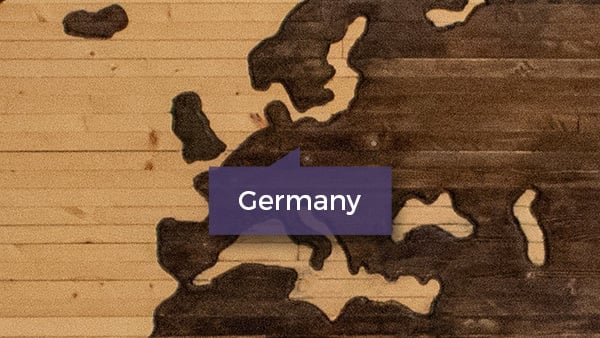 Team Sweden
"It's a very wide and content-filled word. I feel collaboration, at its strongest, is when you combine people's talents and work to create something amazing, which comes from the combined forces of these said people," says Pontus, NUITEQ's Digital Media Specialist based in Skellefteå, Sweden.
"Collaborating is when a group assembles together, each bringing their own ideas and mindsets to focus on reaching a common outcome," says Dennis Mohi, one of our Sales Directors. "It is the dance or interplay between the ideas that is collaboration."
Myrto Pitsava works as one of our Education Technology Coaches and defines collaboration as the process of "lifting each other up and helping each other grow, finding each other's strengths and using them to build something together, utilizing everyone's unique set of skills." Petter Hedberg, our Regional Sales Manager agrees, adding that NUITEQ Stage is a software solution for collaboration, allowing individuals to work remotely and effectively to achieve a common goal. And there are other, less obvious benefits too. "Working remotely will also save unnecessary travel time that can be better utilized which means it also saves on nature's resources," says Petter.
Johan Larsson, NUITEQ's Chief Technology Officer, says that collaboration happens when people work together to achieve more than the sum of their parts. Johan believes that the key in achieving optimal collaboration is when team members know when to prioritize helping others achieve their goals when it's for the greater good of the company. "I must admit that over this last year I've really learned how little it actually matters where a person is located when everyone is on an even playing field of not having other people in the same physical location," says Johan. " In a lot of ways you can achieve the same kind of tight collaboration even over 7000 km apart if you really try and you are all in sync."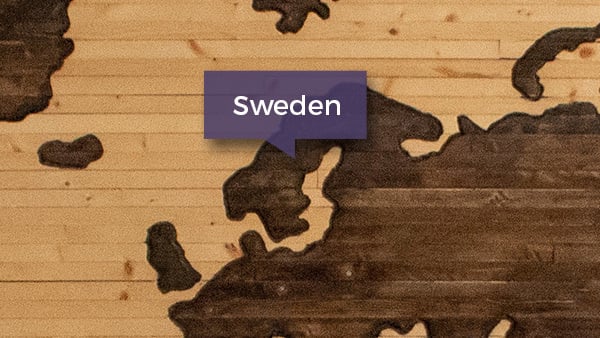 "Effective collaboration requires practice and development of key competencies. Collaboration is not something that comes naturally to teams or leaders but must be nurtured and supported in organizations," says Brian Collins, one of our Sales Directors. Brian believes that working remotely and having a diverse team can be seen as a powerful strength. "At NUITEQ, we have had to focus on developing our collaboration skills over many years which has allowed us to maximize our team's talents and strengths in order to empower the collective group to face challenges and opportunities successfully." He adds that the analogy of the orchestra rings true when defining collaboration: the individual musicians in their own right all bring a significant talent but it's when they play as a collective-- that's when magic can happen.
Attila Fabian, our Business Development Manager says that collaboration can mean many things but is primarily about "helping to build and maintain relationships as well as proactively engaging the relevant partners rather than just waiting for their response." Whether it be about sharing ideas with others or negotiating, Attila believes being an active listener is always a good starting point.
"To me, collaboration is about considering diversity, inclusion and new perspectives into the creative process," says Johan Schager Låås, NUITEQ's Products & Solutions Director. "In my experience, the creative result from this process is incomparable with the result from any other process."
And lastly, what does collaboration mean to our CEO Harry van der Veen? "Collaboration to me means to work together with one or more people, trying to achieve a common goal, which is during times of COVID-19 supported by using all types of different technologies such as Slack, NUITEQ Stage, email and Google Docs."
Though there may be slight nuances to how we view collaboration, most can agree that at its core, collaboration means to respect others and their work and to work toward a common end goal. At NUITEQ, we offer our customers a collaborative software that aims to improve and increase the value in human interactions in teams and businesses-- regardless of one's location.