NUITEQ and it's US partner Clear Touch exhibited at the South Carolina EdTech 2015 event in Charleston last week.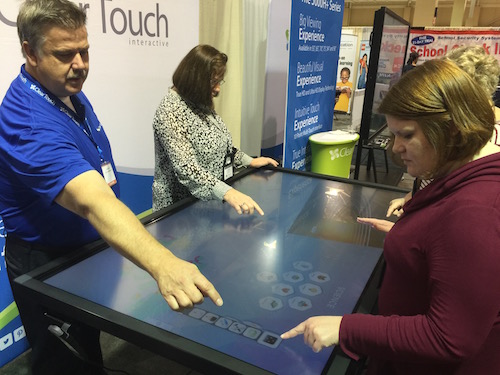 It was quite the event with over 100 sessions and workshop and a huge exhibit hall buzzing with over 160 edu-tech vendors.
NUITEQ's collaborative touchscreen software for classrooms MultiTeach was presented on several large multi-user touch displays on the Clear Touch booth. Positioned right in front of the main entrance to the exhibit hall, teachers took notice and had fun playing with the apps.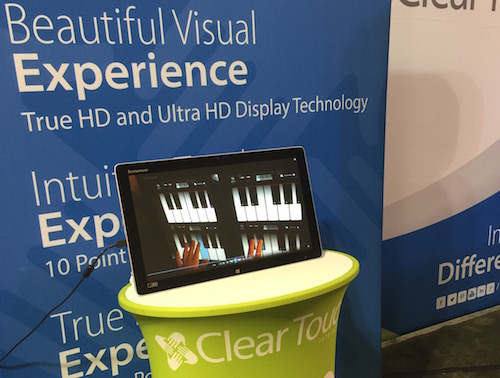 Teachers were happy to learn that they would be supported through training workshops and with additional resources such as the MultiTeach Pinterest site.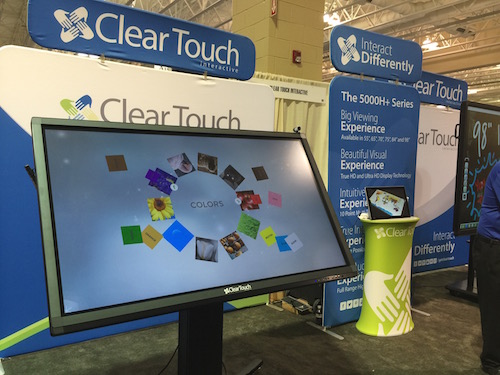 NUITEQ's K-12 Technology Specialist Lynn Marentette, was on location to showcase MultiTeach together with the Clear Touch staff.
The Colors lesson that Lynn created in Lessons, was fun to play with and we heard multiple times "This is a teacher's dream" referring to the Clear Touch multitouch displays in combination with MultiTeach.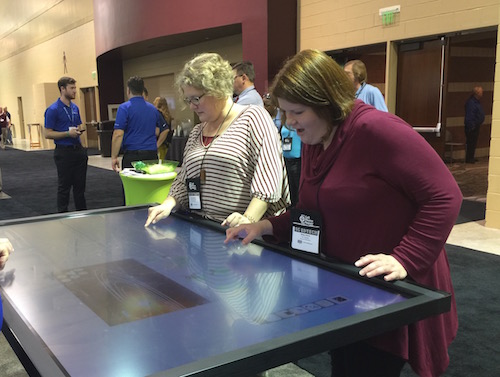 Teachers started drawing "I love this" with hearts in the Draw app in MultiTeach, which is a great testimonial for our work.
Visitors of the booth were also excited about the industry unique capability of MultiTeach, to be able to divide the canvas into separate interactive areas. With this feature pupils can work individually on an app on the large display or a teacher can run multiple of their favourite apps at the same time.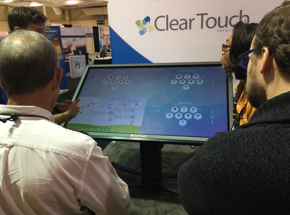 Also the support of Powerpoint files seemed to be much appreciated, as this is one of the most popular tools for teachers.
We're looking forward to the next show on the 4th and 5th of November, where Clear Touch and NUITEQ will both be on location in Georgia in the US for the Georgia Educational Technology Conference (GAETC 2015). Visit the Clear Touch Interactive booth 501 and 503 to see the Clear Touch multitouch displays with MultiTeach in action.