Choosing the educational software that's right for your school is not a simple process. The EdTech market registered a continuous growth in the latest years and will continue to increase, according to forecasts from market research company Futuresource Consulting. This means that the number of choices available will, as well, increase.
To cope with these increasing numbers and variety of available choices, we have gathered 4 important features that you should particularly pay attention to; so that you choose a quality classroom software that will improve the performance of students and teachers.
What to look for when choosing educational software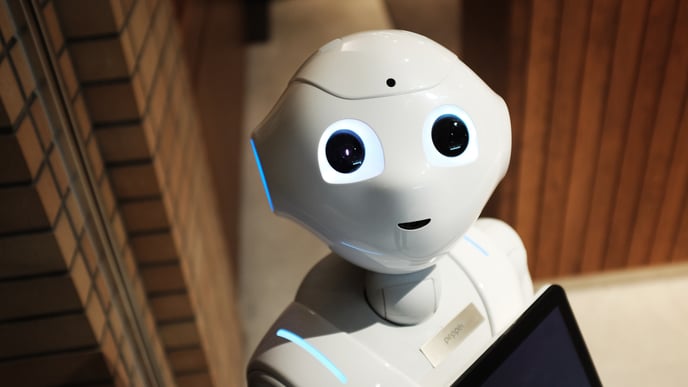 1. Is it fun?
Yes, you read that right. Today, more than ever, children learn by playing.
See for example one of the most successful education systems in the world, in Finland, where homework is considered obsolete, and school hours are cut so that children have more time to play and perform extracurricular activities.
Therefore, the software you choose must be fun, engaging, and beautifully designed.
Example:
Snowflake MultiTeach® and Lessons Online.

2. Presentation capabilities
We exchange information through communication. Effective communication in the classroom allows us to learn. To be successful in the future, a student should develop good communication and presentation skills. We certainly do not need technology to be in the way of students developing these skills.
The software that you choose for your classroom should be able to support students during the creation and presentation of their projects. It should include a wide variety of content, such as text, images, video, and audio, in order for students to easily create visually appealing presentations that will keep their audience engaged.
Example:
The Media app in Snowflake MultiTeach: a digital content viewer to showcase and interact with pictures, videos, audio, PowerPoint files, and PDF brochures. The content can be customized, allowing users to showcase and interact with custom content.

3. Concept mapping capabilities
Concept maps help students organize and present their knowledge on a subject. Starting from an idea (initial concept) students can further develop it to get a clearer understanding of the initial topic. A good software you will want to look for is one that can help students organize and structure information and allows them to clearly communicate the information they found while concept mapping.
Example:
The Nodes app in Snowflake MultiTeach: assists creative processes, such as brainstorming, and conceptualizing. Its features allow users to easily create content-rich concept maps.

4. Curriculum adaptability
Curriculum materials are generally created to be used over the course of several years, and teachers are required to use them. Choosing technology that adapts to your curriculum can be difficult.
When making a decision on which educational software to go for, make sure you check how easy it is to edit lessons for example so that you can adapt ready-made material to your curriculum.
Example:
The Lessons app in Snowflake MultiTeach: allows teachers to create their own curriculum specific touch screen lessons with custom content for use in the classroom.
For those that do not use an interactive display in the classroom, Lessons Online is a web-based alternative of the Lessons app.
Conclusion
Certainly, the 4 capabilities described above: fun, presentation capabilities, concept mapping capabilities, and curriculum adaptability, are not the only ones to pay attention to when deciding on the best tech to integrate into your school.
But often times we are impressed with things like beautiful design or engaging sounds and we omit features that actually contribute to make teachers, students, and the school perform better.
We hope you find the software that works best for your school. If you'd like to see the 4 points above in action, download today the 14-days FREE trial of Snowflake MultiTeach:
Resources:
https://www.youtube.com/watch?v=nHHFGo161Os
http://www.educationworld.com/a_tech/tech102.shtml
http://www.encyclopedia.com/computing/news-wires-white-papers-and-books/educational-software
https://marketbrief.edweek.org/marketplace-k-12/k-12-ed-tech-platform-tools-market-value-increase-1-83-billion-2020-report-says/
https://www.middleweb.com/31001/students-show-learning-via-concept-mapping/