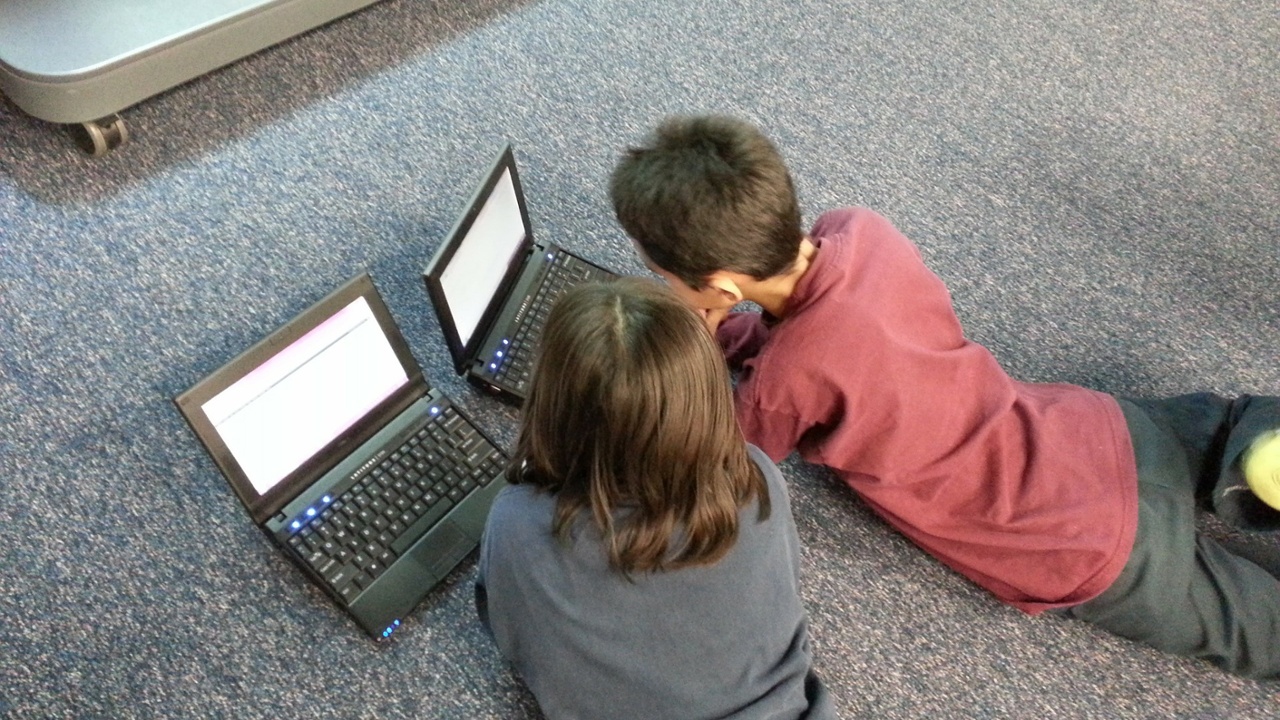 The Hour of Code is a global movement that is happening in 180+ countries. It's a one-hour introduction to Computer Science aimed at showing that anyone can learn its basics.
The Hour of Code usually happens during the Computer Science Education Week (3-9 December 2018), but anyone in the world can organize an Hour of Code at any time.
Organizing an Hour of Code is relatively easy as its facilitators can find ready-made tutorials and activities they can use during their session.
The Hour of Code is coming to Skellefteå
The Hour of Code is coming to Skellefteå and will take place on the 8th December 2018 at Exploratoriet, as NUITEQ® and its Partner Exploratoriet join forces to organize this event this year.
Exploratoriet is a Skellefteå based Swedish science center where children can learn more about technical and scientific professions. Exploratoriet's goal is to inspire future generations of technicians and engineers by showing them, through interactive experiences, that science is fun.
Computer Science is at the heart of NUITEQ. We believe that Computer Science is a field whose importance increased significantly in recent years and it will keep on doing so. Technology will be more and more prevalent in our lives, and there needs to be a simple way to teach tech skills to children. NUITEQ Education Technology Specialists and Exploratoriet staff will be present during the sessions to help guide the kids on this fun journey.
"It is so important to teach children about technology and how to use it if we want to prepare them for what the future brings, and this is a fun first step for many of them. I am looking forward to being a part of Hour of Code", said NUITEQ Education Technology Specialist, Myrto Pitsava.
Exploratoriet Operations Manager Annica Bray adds: "Many people think that programming is difficult, boring and maybe even a bit scary. Exploratoriet and NUITEQ want to show kids how fun and easy programming actually is and how it can unleash their creativity and equip them with skills they'll need in the jobs of the future."
For more details about the Hour of Code in Skellefteå, keep an eye out on the Exploratoriet website and our social media channels. Hope to see your children there!
Do you have a Computer Science event happening? Need help or volunteers for it? Don't hesitate to get in touch with us by clicking the button below: