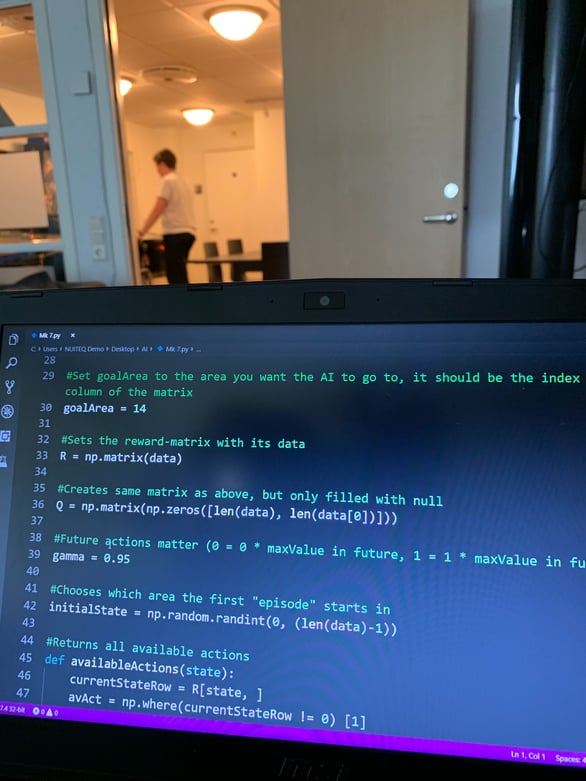 One of NUITEQ's Educational Technology Specialists, Stuart Garbutt, who is also a full-time teacher, tipped NUITEQ that one of his brilliant students was interested in joining the company for an internship to enjoy the opportunity of working in an office environment.

As part of our Corporate Social Responsibility program, we give back to the community, amongst others, by offering local talent the possibility to join the company for internships so that they can gain the experience of what it is like to work within a corporate environment. At the same time, we try to mentor and support students to see how they can further develop their passion.
Andreas Blind, a 15-year-old student from Boliden in Skellefteå Kommun, joined NUITEQ for a week to work on an Artificial Intelligence (AI) project.

He put up a serious challenge for himself, considering his age, as he wanted to create a project in the programming language Python.
During the week, his teacher, Stuart, dropped by to check-up on the progress and he seemed amazed by what he had achieved at that point.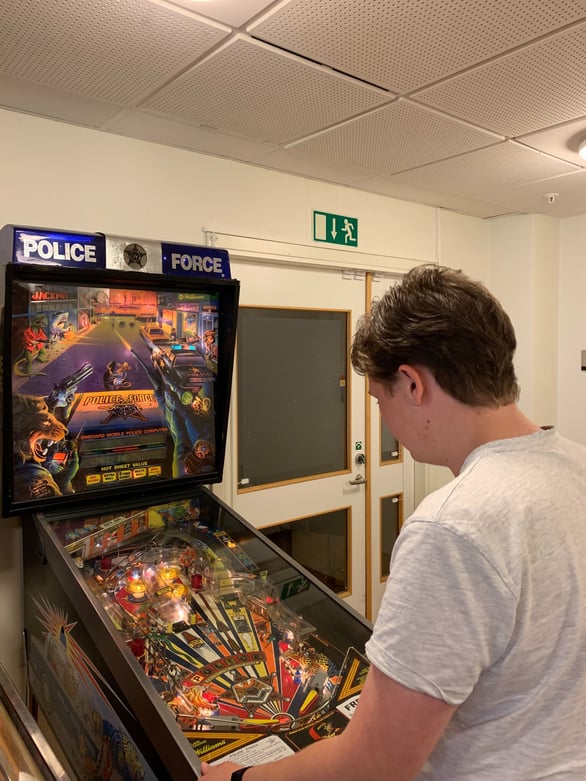 Image: Andreas during one of his lunch break

Andreas worked amongst others with the GitHub repository to submit code to, and the internship consisted of not only coding and using tools, but also quite some self-development, watching video tutorials and reading articles about algorithms.

Also, several NUITEQ Senior Software Engineers provided feedback on the code that Andreas had created and he was able to adopt it.
Andreas might return to NUITEQ later this Summer depending on his schedule.

"I went to NUITEQ because everyone there was really friendly and nice; even though I only was there for a week, I became friends with most of the employees. Another reason is that at NUITEQ, I believed I'd get to learn a lot more Python and JavaScript. I did learn a lot; for example, I know how to set up a few different types of AI on my own, which I've never succeeded with before. I've gained more knowledge in coding convention and artificial intelligence than I've ever done in a week. This was truly a great opportunity, and I advise everyone interested in programming to go to NUITEQ.", says Andreas Blind.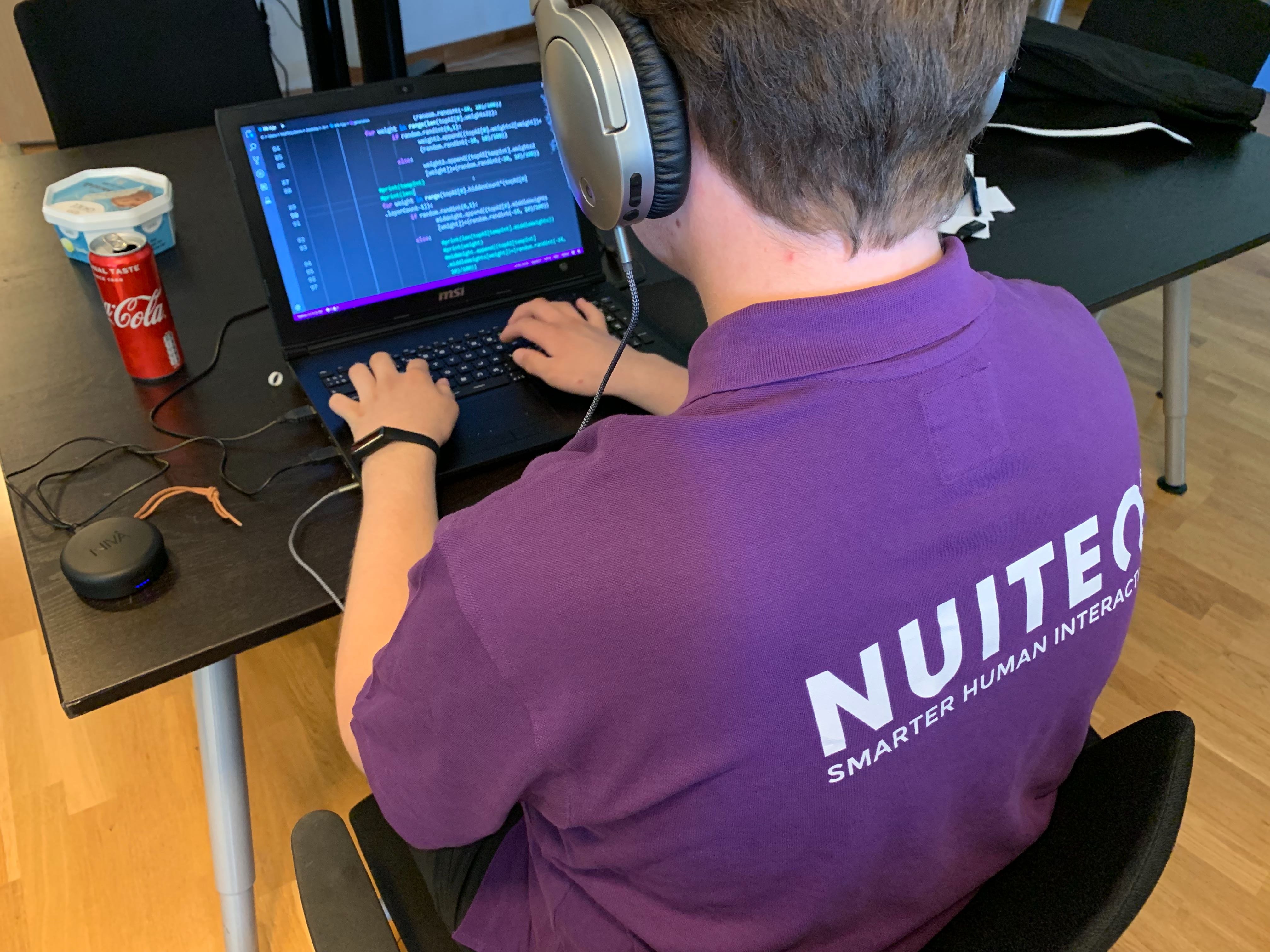 Image: Andreas in action, in proper NUITEQ gear of course

Next year, Andreas will finish school, and his ambition is to go to high school for three years in Skellefteå and maybe study at the university on Campus one day.

He has been having thoughts of working in Japan in the future. This is of course unless he gets a job offer from NUITEQ before that.

"I was impressed with Andreas when he joined NUITEQ the first day. In my opinion, he set the bar high. I love it when young people challenge themselves like this. During the week, I followed his progress and became even more impressed by his capabilities, especially at such a young age. He is extremely bright, and he has a great future ahead of him, maybe even here at NUITEQ. He wouldn't be the first intern that successfully completes an internship to later-on join our company.", says NUITEQ's CEO and co-founder Harry van der Veen.

"Andreas is smart. I was impressed by his code quality maintenance. Despite his age, he seems to have discipline. Also, the fact that he set up the GitHub repository and started committing code is a good indicator that he is on the right track to becoming a professional software engineer.", says NUITEQ's Chief Software Architect Sharath Patali.
Are you looking for an internship? Tell us why you'd like to intern with us by using the button below: