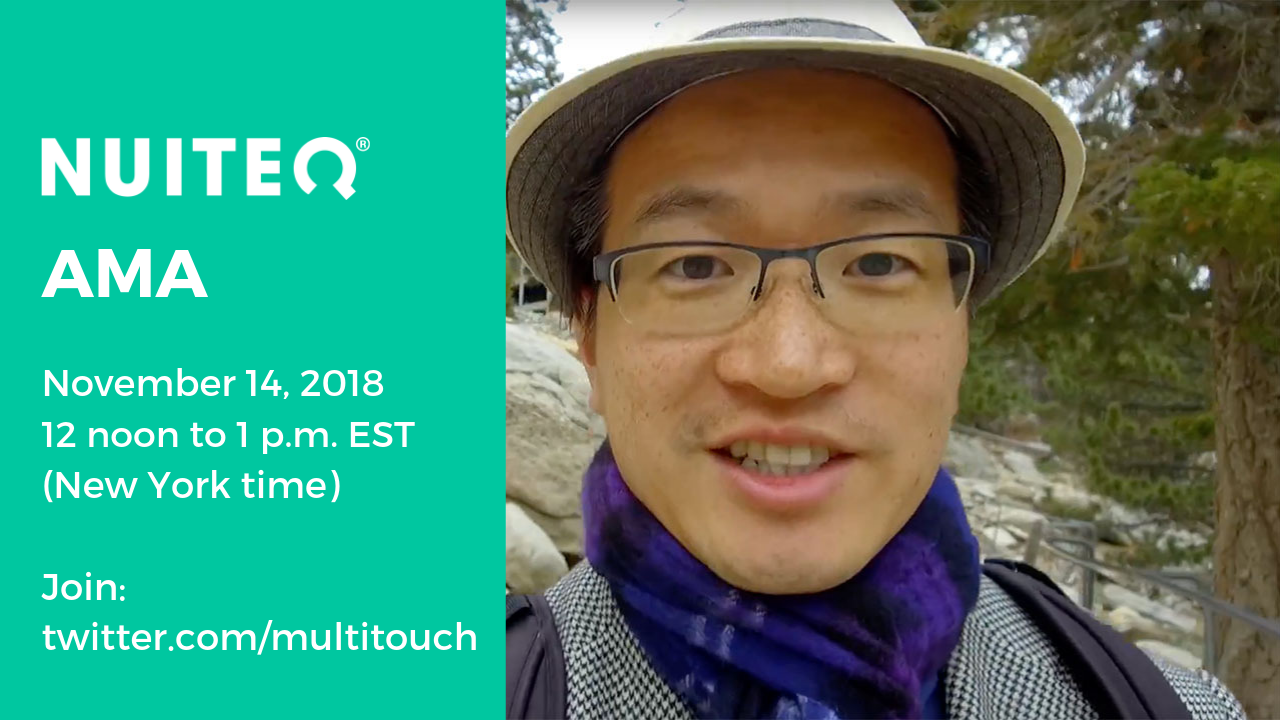 We are excited to announce an 'Ask Me Anything' (AMA) with Dr. Edward Tse. He won the Best Global EdTech Leader 2018 award, runs a YouTube channel called Ed on EdTech, and serves as NUITEQ's Director of Strategy. He will try to answer any question you might have in regards to Education, EdTech, Snowflake MultiTeach, Lessons Online and NUITEQ.
The AMA will take place on Wednesday, November 14, 2018, from 12 noon - 1 p.m. (New York time), on YouTube. You can post your questions in advance on Twitter at @multitouch, using #NUITEQAMA.
Add the event to your calendar to see his answers in real time and be there to ask questions about his experiences, and vision for NUITEQ.
This AMA gives you the opportunity to connect with Dr. Edward Tse in an informal setting. Don't miss this opportunity to learn first hand about education around the world!