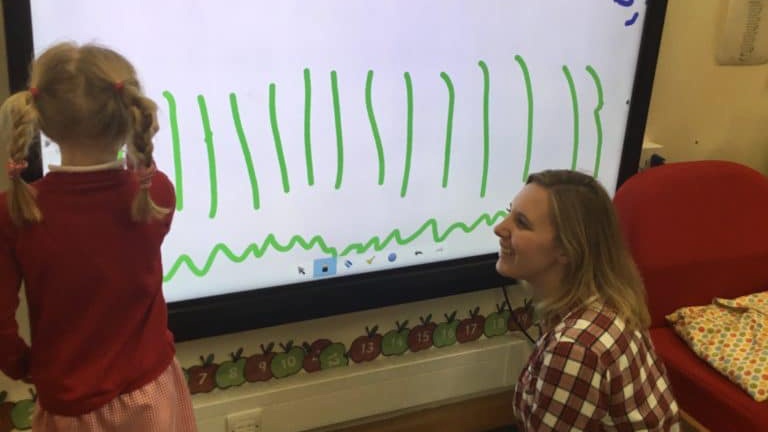 Northlands Wood Primary Academy located in Haywards Heath, UK recently undertook a technology upgrade, replacing the existing classroom displays with the new Plus-Series interactive screens from our partner, Clevertouch.
It's now 4-months on and the Clevertouch team wanted to find out how the teachers and pupils were finding their new technology. They invited Lauren Ward, the schools Computing Lead and Early Years Teacher, to give us her views.
Why did you choose Clevertouch?
We wanted a durable and modern screen that could keep up with the technological requirements of a 21st Century classroom. In recent years we have noticed that our Early Years Foundation Stage children are entering our classrooms with a greater understanding of technology. And it's important to continue to develop their knowledge and understanding around it – which is exactly what our Clevertouch displays have enabled us to do.
We had seen Clevertouch screens in other schools and loved the multi-user feature. Drawing or writing directly onto the screen of our old interactive whiteboard was always a very popular activity, however the children were only able to undertake this individually. This limited the collaborative potential and only a certain number of children could have a go throughout the day.
What features of the Clevertouch screens have benefited your classes the most?
One of the features our children use daily is the 'Notes' app. The multi-user interactive display allows our pupils to work collaboratively which, in turn, provides fantastic demonstrations of their communication and imaginative skills.
We have also begun to explore the Snowflake Multi-Teach software, and have been really impressed with the reaction from our classes. In Early Years we believe passionately about learning through play and exploration, and that is exactly what the Clevertouch screens enable our children to do.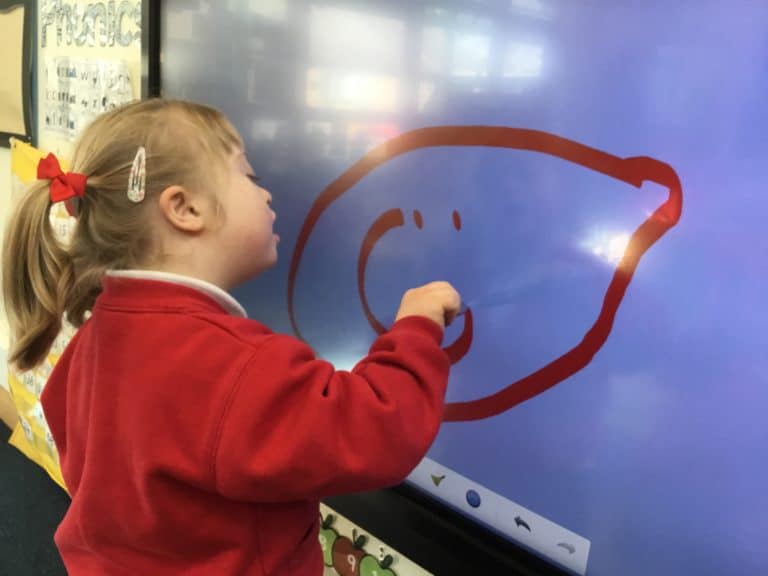 What was the children's reaction?
The children were so excited when they saw the new screens. They immediately wanted to have a go on them, and still love interacting with the screens 4 months later! Their favourite app is definitely 'Notes'. They are now confident enough to change the colour and width of the pen, and have also discovered how to change the background colour and add lines. They will work together for extended periods of time creating fantastic pictures, and also love writing and practising their phonics too.
How have the screens helped with teaching?
One of the main devices that we use alongside our screens are our teacher iPads, utilising the built-in 'Airplay' feature as part of our teaching sessions. Additionally, our school recently purchased a class set of iPads which have been used in my Key Stage 1 coding club.
Being able to connect the student's devices to the board to share ideas and demonstrate different approaches to tasks has been hugely beneficial to the children – they can all see the board clearly rather than 20 children crowding round one device!
Staff wellbeing has also been improved. Our prep time before lessons has been greatly decreased thanks again to the 'Airplay' feature – we don't have to spend hours before lessons copying and pasting pictures into flipcharts. Now we can just stream everything directly from our devices to the screen. This feature is also a fantastic way of sharing and celebrating children's learning with the rest of the class, benefiting the children enormously.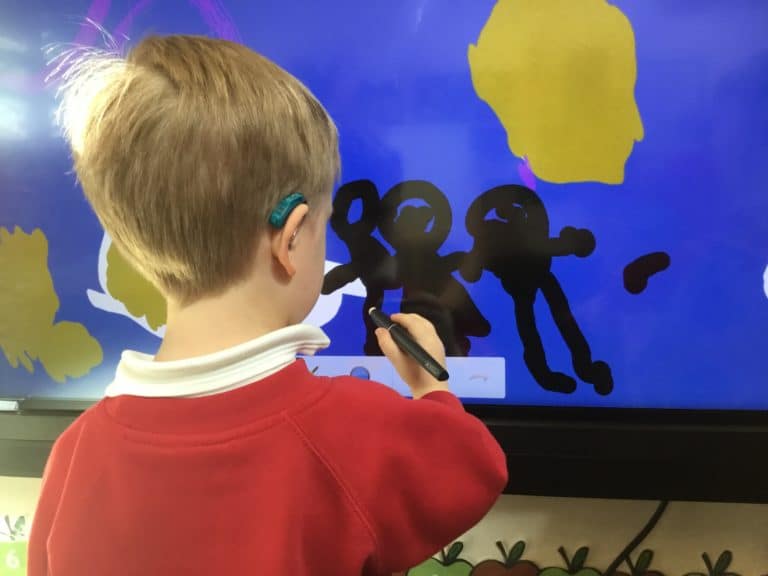 How was installation and training?
The set-up and installation of our screens was so easy and quick; it took only took 2-3 hours for the technicians to completely remove both of our old board and speaker systems, attach our new screens to the wall and set them up.
Our teachers did not require any training on Clevertouch; we have really enjoyed discovering all the different features for ourselves. It is a very approachable piece of kit, so we are confident to 'play' with it and discover new things!
What are your plans for the future?
As a school we have been absolutely blown away by how this technology can enhance our classrooms. I am looking forward to continuing our Clevertouch journey as we replace more screens throughout the school. I am so excited to see how this will embed computing and ICT skills into our daily teaching.
Originally posted on Clevertouch.com
Want to learn more about the educational touchscreen software MultiTeach that comes with the Clevertouch multi-user displays? Click the button below: