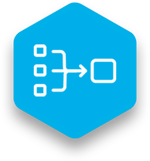 What it does
The Groups lesson type presents text and/or photos in a grid that appears on the left side of the screen.
On the right side of the screen, place holders are arranged under group classification headings. Students drag items to the corresponding group category.
Students check their responses by toggling the Visible/Hidden icon located in the bottom right-hand side of the screen, which will provide them with a small checkmark on the cards. By using the "Hide/Reveal" button, located in the corner menu, students can move all of the target items at once to the correct locations.
Good for
Categorization, classification of concepts
Collaborative decision-making.
Also supports
Multimedia learning
Self-correction.
Works well with
In Zones:
Presenter
Nodes
Educational video clips
Educational PDFs.
Other lesson types that represent the same or similar educational content/concepts:
Cards
Match
Guess (for content-related vocabulary development and review)
Scramble (for content-related vocabulary development and review).
Conversions
A Groups lesson type can be easily converted into the following lesson types:
Scramble
Sentences
Words
Cards (With minor modifications: enter text for back side of card)
Find out more
You can learn more about the Groups lesson type in the Snowflake MultiTeach user manual. Access the dedicated Groups page here.
Alternatively, check out the Groups lesson type video.
Ready to use Groups to create touchscreen lessons that can be used in your classroom? Download the FREE 14 days Snowflake MultiTeach trial by clicking the button below.