New K-3 Content: 500 more reasons to love NUITEQ Snowflake
NUITEQ is excited to share more great, Standards Aligned Educational Content that is now available in the Snowflake Community at Snowflake.live
Now lesson activities for Math, Science, and ELA are available for K-3 (Kindergarten through grade 3) in the Snowflake Community. That is over 500 academic standards met with engaging, rigorous lesson activities!
Included with the lesson activities are comprehensive lesson plans with directions for whole group instruction and independent practice. With the goals of meeting the learning needs of all students, the lesson plans also include recommendations for scaffolded and accelerated differentiation. Teachers and students will also have access to instructional videos and supplemental materials.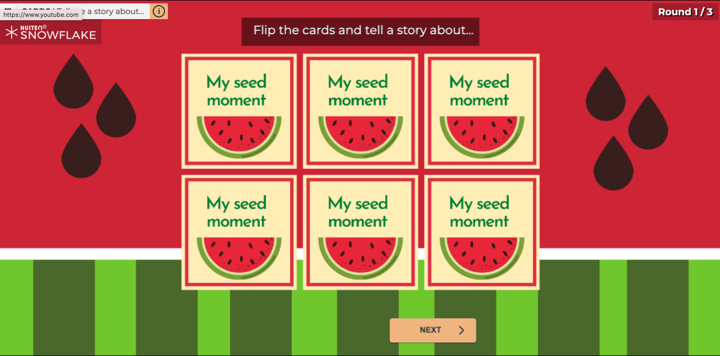 NUITEQ Snowflake Narrative Writing Activity and Worksheets
Check out this fantastic lesson activity that will help students improve their narrative writing skills. In this "Tell me a seed story about…" Cards lesson activity, students will explore how to narrow their topics to create effective small moments, how to zoom in on the details in order to make it exciting and fun, and how to write a full sequence of events and publish a final draft. The lesson begins with an instructional video on narrative writing. Also included are graphic organizers and anchor charts.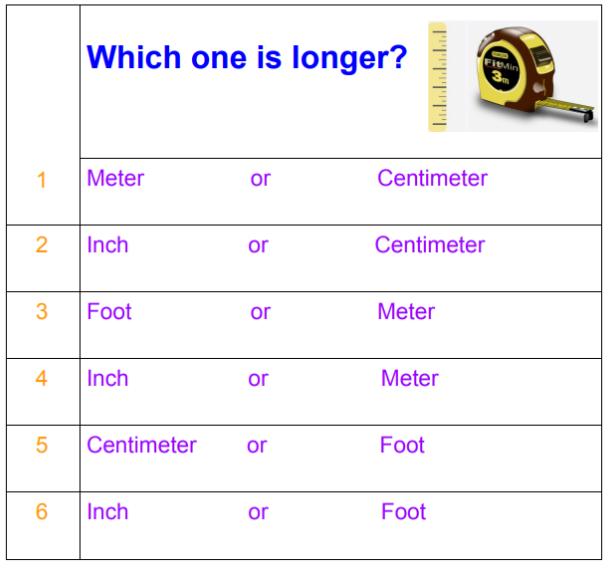 NUITEQ Snowflake Measurement Worksheet
Looking for a standards-aligned Math lesson activity? Check out this "How Much Longer" Quiz lesson activity to help students practice their measurement skills. Students will be able to measure to determine how much longer one object is than another, expressing the length difference in terms of a standard length unit. The lesson activity begins with an instructional video on measurable attributes and also practice worksheets. In fact, NUITEQ has standards-aligned Math lesson activities for all grades kindergarten through grade 6.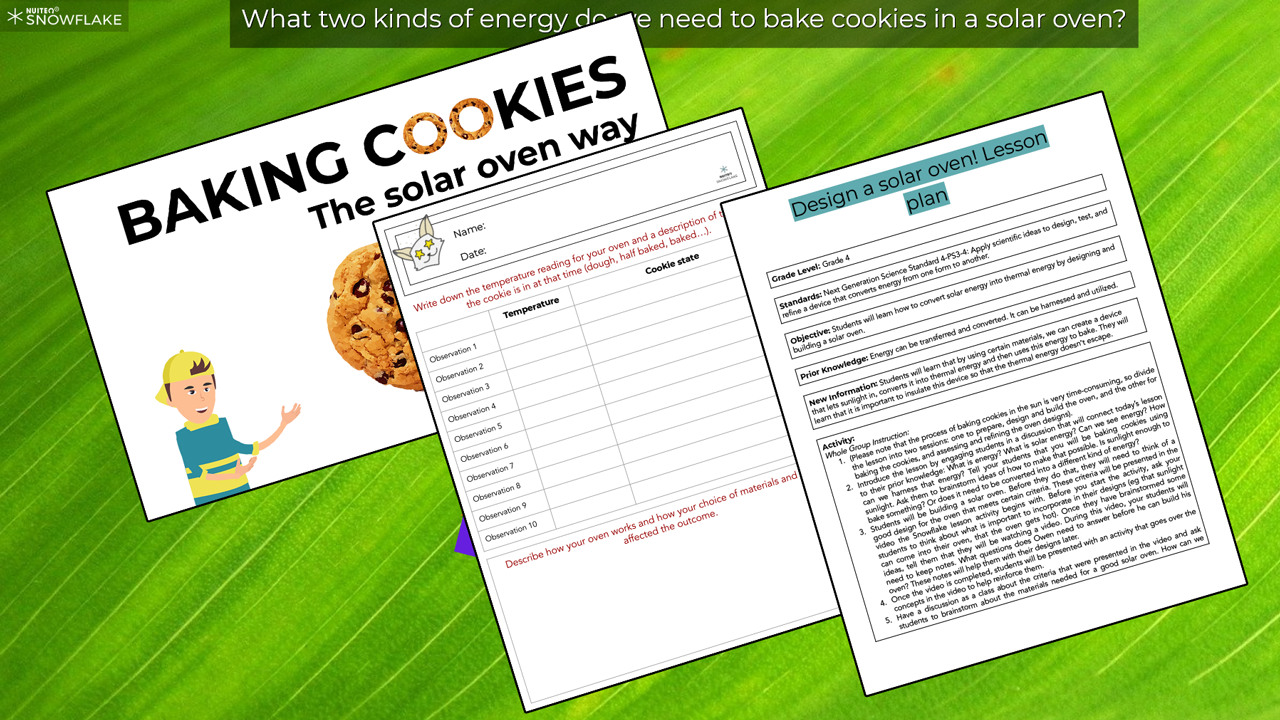 NUITEQ Snowflake Solar Oven Activity and Worksheets
Engage students in hands-on learning with this "Design a Solar Oven" Bugs lesson activity. Students will watch the instructional video on how light energy from the sun can be converted into thermal energy. They will then use the provided worksheet to begin designing and later building a solar oven to bake cookies! In addition to the great K-3 Science lesson activities available in the Snowflake Community, NUITEQ has also partnered with PhET for online science and math simulations.