This is the third post, in which I cover our four week educational and some might claim culinary trip, to Silicon Valley.
The first post, you can find here and the second post you can find here.
On a side note, I just realized that I have to blog more than once a week about this trip, as so many things are happening rapidly, that the posts simply become too long (with too many pictures ;) ), if I only blog once a week.
On Monday the 27th, I headed to Stanford University again for a one day workshop on Startup Funding Models and Financing.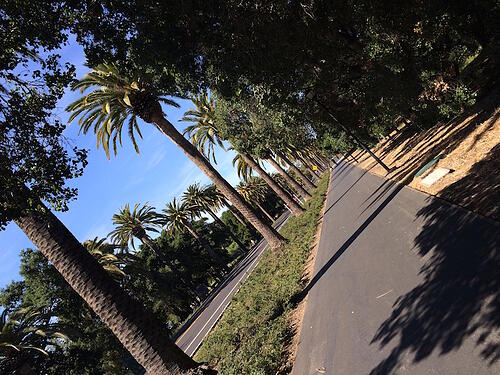 On my way to Stanford, not too bad right, for a morning walk ;)
As NUITEQ has successfully gone through the processes of raising funding from the three F's (friends, family and fools), angels, seed and series A, I was extremely interested in those topics, as it is an area that I have learned a lot in, the last couple of years and aim to learn more about in the years to come.
Paul Weiss talked about angel funding in the first workshop of the day, which was very insightful as Paul provided a good picture of the angel landscape in the valley.
In the second workshop, Arne Tonning, a partner in Nordic venture capital firm Alliance, talked in his workshop "Startups' biggest pain point is financing", about venture capital in general as well as the difference between the US and Nordic venture capital scene.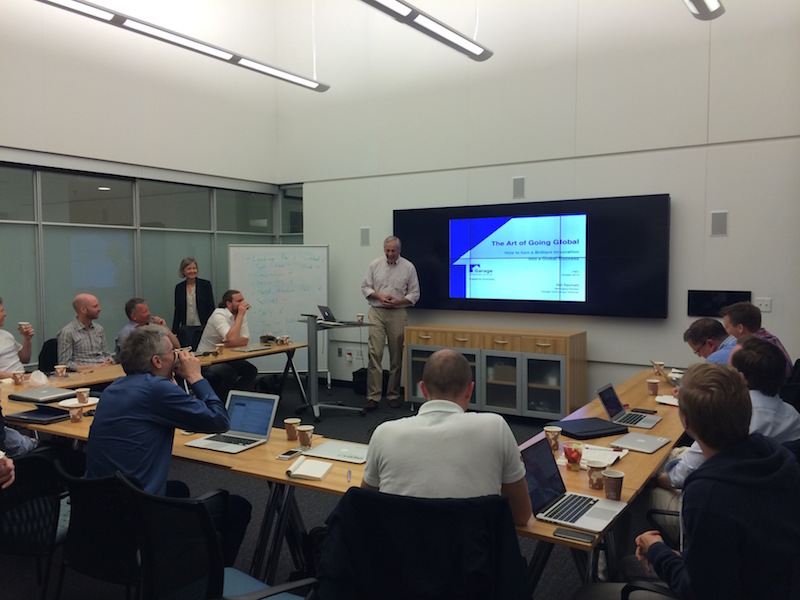 Session three, I had been personally looking forward to a lot. Our mentor, Silicon Valley legend Bill Reichert, talked about:
- The Art of Going Global
- The Art of Raising Capital
- Getting to WOW!
- The Top Ten Lies of Entrepreneurs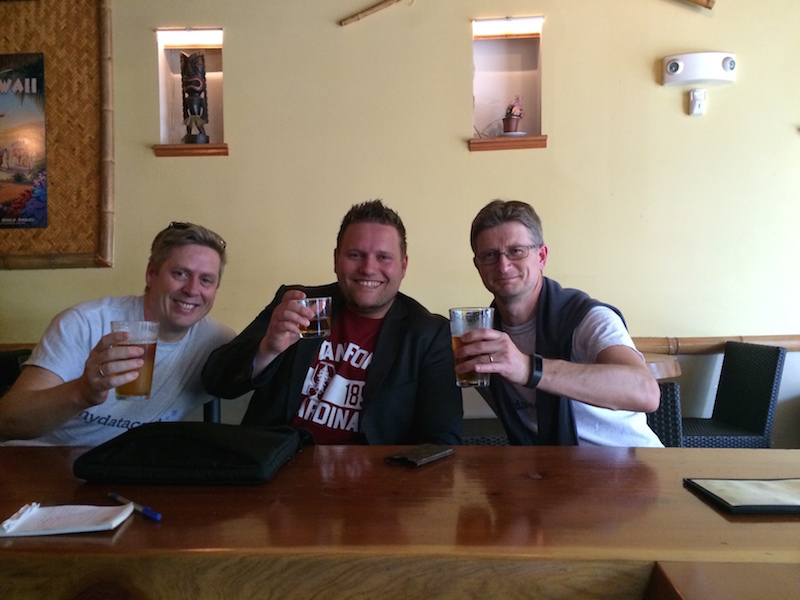 After an amazing educational day at Stanford, with two friends, I headed over to a local pub in Palo Alto, to celebrate that we were given the key to future success ;)
Yes, that's a Stanford t-shirt I'm wearing. I figured that its always good to keep up the appearance that I'm smart ;)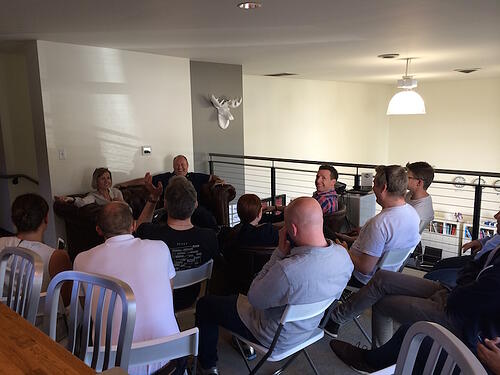 Later in the afternoon, we went back to the Nordic Innovation house for a founders dinner, where a successful Norwegian entrepreneur told about his incredible journeys and talked about how he raised 17,5 MUSD venture capital in a 2,5 hour meeting.
On Tuesday, we headed back to Stanford university again for an interesting day on PR, Marketing, Communication and Design.
Aoife Kimber from Kimber PR, gave great PR tips and tipped us on what not to do in a PR campaign. This was a fun workshop with good hands-on exercises, which was very helpful.
In the next session, Brett Murray talked about Smart Marketing for Startups with Limited Budgets. He shared some great stories on how he had been successful, by creating viral marketing campaigns that received massive media coverage.
One of the stories included a mind-blowing campaign he had created for Nvidia, where they had made a massive crop circle out in the fields somewhere in the US, which created a gigantic hype. Later on Nvidia revealed that the crop circle was fake and that it was a campaign around a new chip that they were going to launch.
In the last session, Åse Bailey from Innovation Norway talked about Business Communication. This was also a very useful session, as it covered the do's and dont's when it comes to business communication.
Late Tuesday afternoon I got interviewed by a journalist, stay tuned ;)
Wednesday I had a 1-1 session with Bill Reichert from Garage Ventures, which was very insightful. I can't share the details, as otherwise I will have to kill you ;)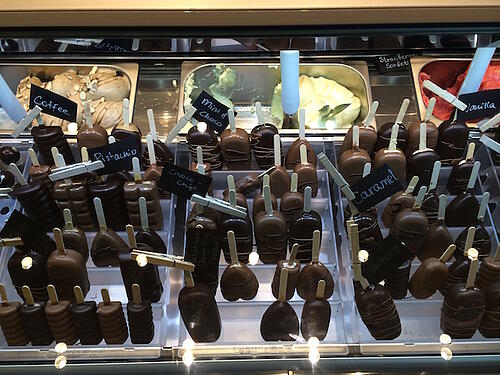 And then the heavens opened at lunch time, when we went to a local icecream store ;)
On Thursday we went to San Francisco to meet the, yes I could say legendary, Julie Hanna.
Julie is an Entrepreneur, CEO/operating executive and technologist now serving as board director, advisor and investor to numerous companies. She helped conceive, lead and scale several venture-backed enterprise software and consumer internet startups with successful exits.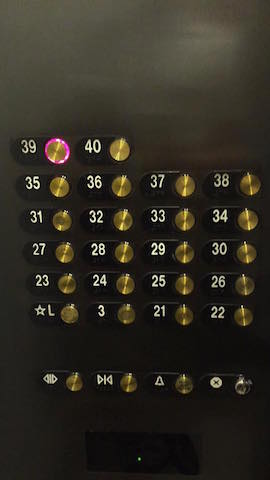 The location was awesome, on the 39th floor of 575 Market street, in the city center.

A decent view ;)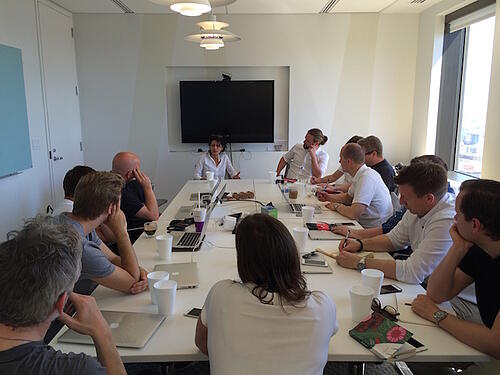 This was definitely one of my most favorite workshops of the entire Tech Incubator (TINC) program, as we covered a lot of topics related to venture capital and the Silicon Valley culture, in this 2 hour session.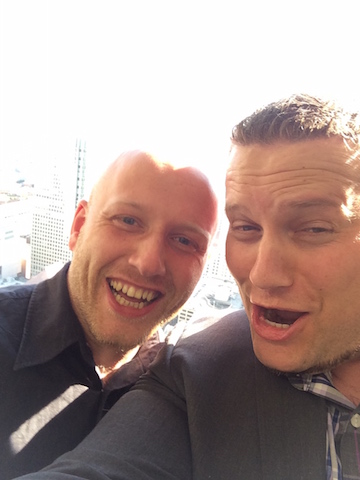 Yes it is compulsory to take a selfie if you are on the 39th floor of a building ;)

Knut one of the other entrepreneurs in the TINC program had sketched this excellent picture of what an entrepreneur is.
An entrepreneur is a learning machine, that lives close to a MVP pool of blood, on the edge of a 8000 meter abyss, that wants to make the world a better place, while being punched in the face all the time by reality and feels that entrepreneurship is like chewing glass, while thinking of how he/she can raise capital from the 3 F's (friends, family and fools).
I personally thought this was brilliant :)
After the workshop, we headed with a group over to one of my favorite places to eat in San Fran, called Mels, which is a typical American diner with great burgers and stuff ;)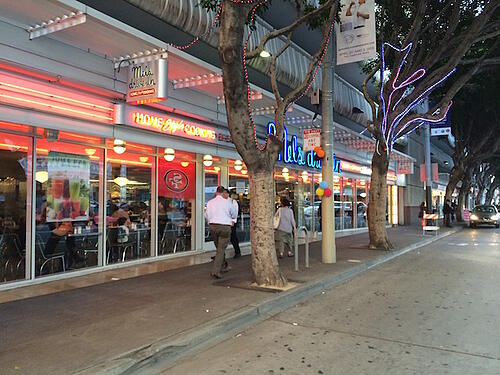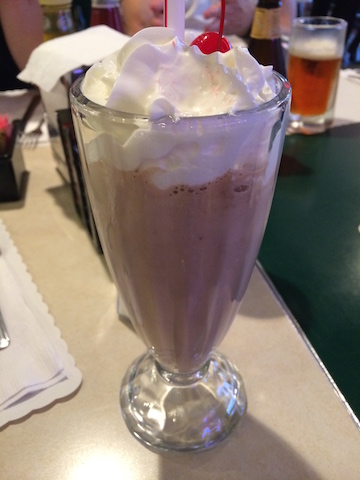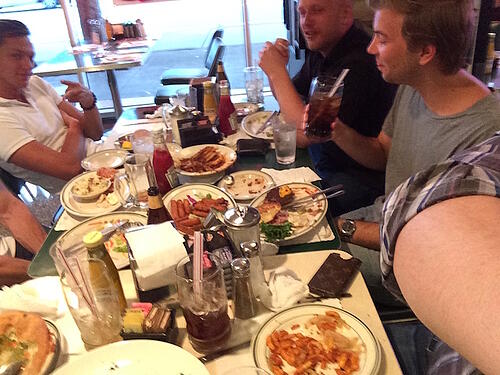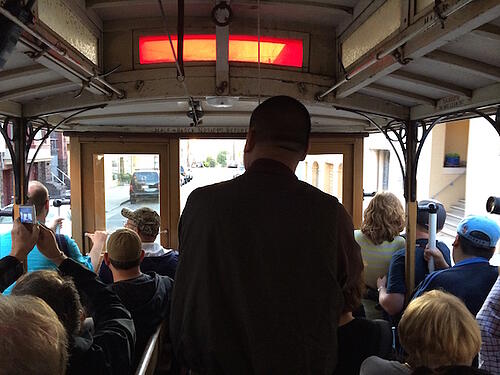 After Mels, two friends and I went with the cable car down to the harbor. Funnily enough I ran into a former NUITEQ employee, who is now living in Stockholm. Its apparently a small world, despite being on the other side of the planet.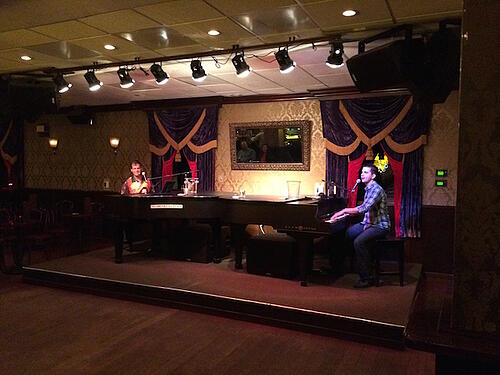 We rounded the eve up in one of my favorite places in San Fran, called Johnny Foley's, an Irish bar with a piano bar in the basement.
I decided to stay in a hotel in San Francisco, rather than to go back to Palo Alto, as we would go to a conference in the city the day after called World of Massive Distribution.
The conference was good with many interesting talks related to marketing, sales funnels, distribution, startups etc.
The most beautiful moment during the conference was when Matt Epstein from Zenefits presented. Zenefits is a unicorn that grew their business from 0 to 20 or 25 million USD in sales in 2 years. During Matts presentation, his father that attended the event, stood up out from the crowd and yelled "I'm so proud of you, my son".
I lost my dad to cancer in January of this year while I was on a business travel in the UK. My dad was an entrepreneur himself as well and he was very proud of what I had achieved in life until now, so this moment really hit home for me.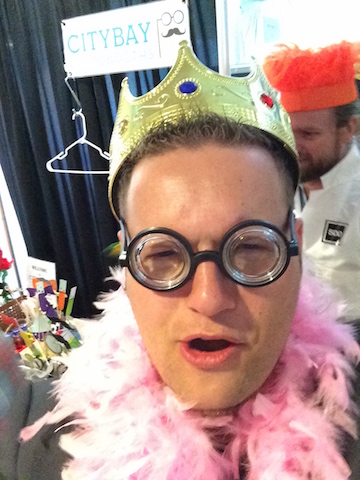 They had a cool photobooth there as well, where you could dress up and take photos ;)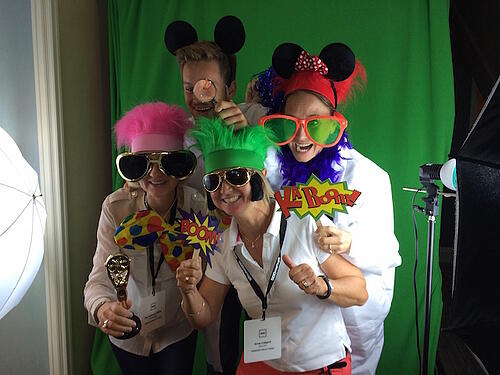 Oooooooookay ;P Innovation Norway and Vinnova, enough said ;P


Stayed one more night in San Fran after a visit to Mels. Room with a view ;)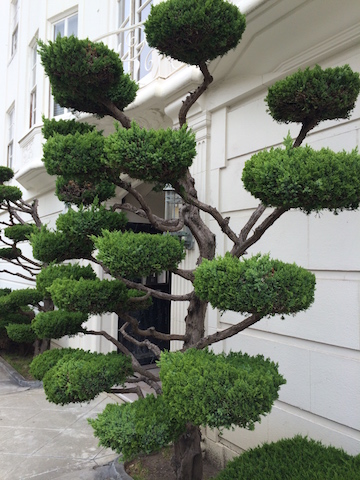 On Saturday morning I took a nice long walk the next morning through Sanfran.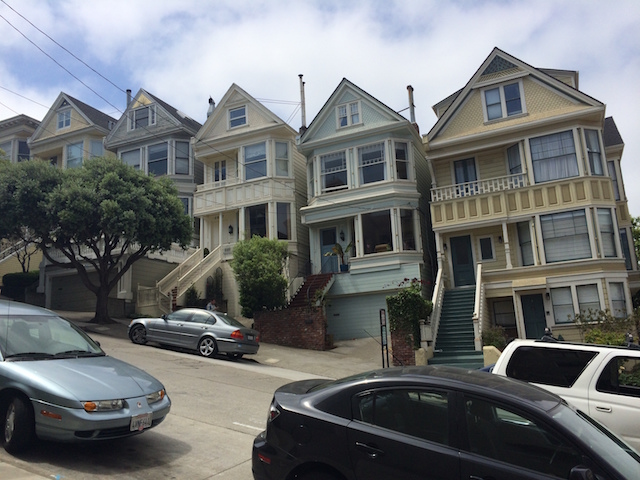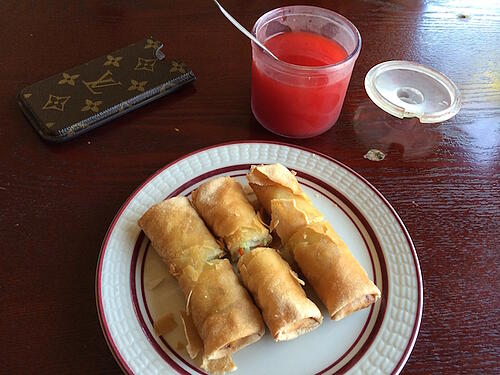 After arriving getting back to Palo Alto, ate a quick Chinese brunch next door to our office.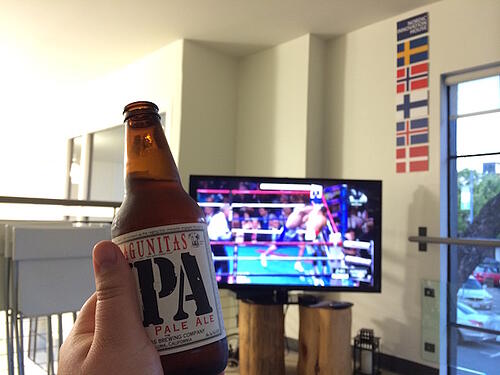 In the evening, together with my buddy Paulie, it was time to watch the boxing match of the century between Mayweather and Pacman, at the Nordic Innovation House, which was good fun.
After that it was time to crash as it had been a very busy week, so skipped going out on Saturday eve.
Took a long night sleep and after a great Indian brunch with Mexican twist and a Gelato ice cream, I'm back at the Nordic Innovation House wrapping up this post.
Been learning a lot of valuable info this week and obviously had a great food and travel experience.
Looking forward to another busy and fun week ahead.