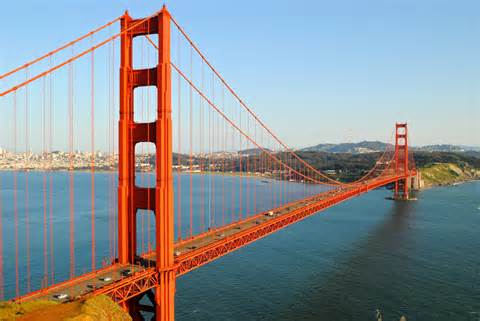 While I'm starting to write this blogpost from my hotel room in Palo Alto, I hear two people walking down the hallway both saying to each other "And it is over now". Ain't that fitting for this blogpost?
Why? Because my four week journey to Silicon Valley as part of the TINC (Tech Incubator) program at the Nordic Innovation House in Palo Alto, has come to an end.
Last Friday I checked out of my Airbnb and checked into hotel Keen, 2 blocks away from the Nordic Innovation House and the new NUITEQ office. Yes that's right, our new office in Palo Alto, Silicon Valley. Read more below ;)
Time for a flashback that brings us back to last Monday, to walk you through what the last week of my four week trip to Silicon Valley looked like and boy was it an exciting one.
You can find 5 previous blogposts about my Silicon Valley journey here:
http://nuiteq.com/2015/05/just-another-day-at-the-office-in-silicon-valley-week-3-of-4/
http://nuiteq.com/2015/05/some-insights-into-living-in-palo-alto-silicon-valley/
http://nuiteq.com/2015/04/nuiteq-participates-in-tech-incubator-program-in-silicon-valley/
http://nuiteq.com/2015/04/nuiteq-learning-about-sales-strategy-marketing-and-other-topics-from-world-class-mentors-in-silicon-valley/
http://nuiteq.com/2015/05/the-life-of-an-entrepreneur-in-silicon-valley/
Monday
After starting the day off with a phone call at 8 in the morning with Texas, I spent most of my day working through emails and talking to the team back home in Sweden.
As this is the last week of the program, everything is focused on one specific event that will take place on Wednesday evening, namely the graduation.
During the graduation, all 11 Norwegian and Swedish companies in the TINC program will present their business in a 2 minute pitch to a panel of four professional venture capitalists.
Tweaking the pitch
In the afternoon I met with our demo coach, Nathan Gold, to go through the last bits and pieces of my presentation and I felt the story is solid and all that is left is practice, practice and practice.
Founders dinner
At 17H the founders dinner started. During the founders dinner, which was held four times in the last four weeks, successful entrepreneurs are invited to share their success story and boy was this a success story.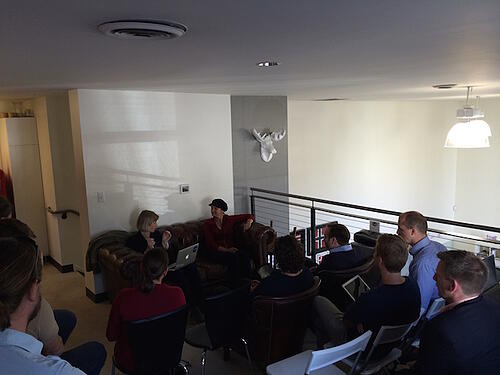 Stina from Yubikey told about her journey, from hoping that Google one time would buy her product, to Google actually becoming a customer. A heavy weight private investor that is also an owner in Google, invested in the company and later on Marc Benioff from Salesforce came on board as an owner as well and now the top tier venture capitalists from Silicon Valley are waiting in line to invest.
Tuesday
After four intense weeks, Tuesday was about practicing my pitch and relaxation. I walked for about 2 hours, to work off some of those fine American dining calories.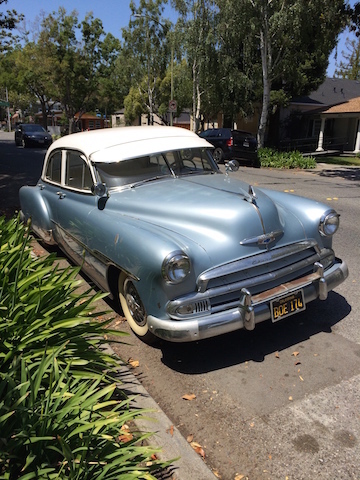 One day I will get myself an American classic, I love these types of cars.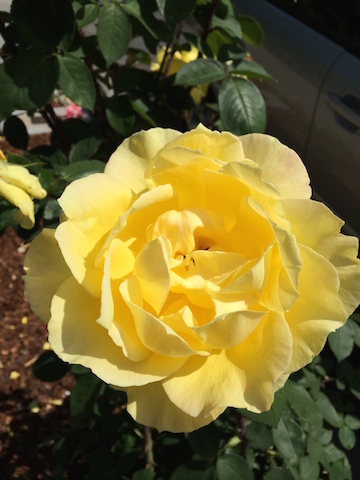 Loving nature :)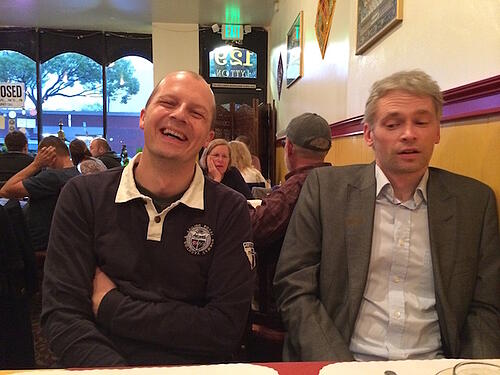 And in the evening I worked hard to add some Indian calories, when together with my two buddies Paulie and Vidar, we ordered all the appetizers on the menu. The waitress started laughing and we replied, "No it is not a joke, we want them all :)". So we ended up ordering 10+ appetizers and that was one of the best food decisions I ever made :)
Yes, the expression on their faces means: "How are we ever going to be able to eat all this food?" :)
Wednesday
Investor meeting
Wednesday morning we had a small group coffee meeting with Johan Brenner, partner in top tier Scandinavian venture capital firm Creandum. We talked about many different aspects of the Creandum business, as well the venture capital world in general. This meeting was interesting and gave great insights.
Coffee
At 11H, I walked down to the famous Coupa Cafe, where I met with a friend of mine. She was a mentor of mine on an entrepreneurship program, that I attended, several years back in Zaragoza, Spain. This was the event where NUITEQ was awarded the 10th most promising tech start-up in the world. During that program in Spain, we worked with Silicon Valley mentors on how to pitch our business. We have stayed in touch all these years and it was great to catch up with her.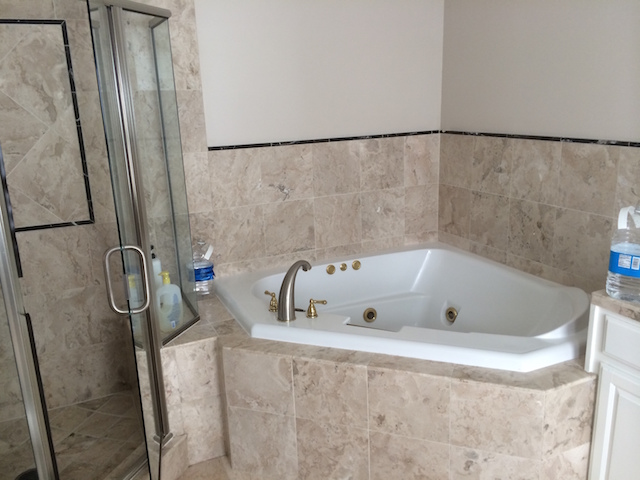 After my meeting with my friend, I went back to my Airbnb to mentally prepare for the pitch later that evening. Yes, I am very fortunate that I had a jacuzzi in my Airbnb :) Work hard, relax hard :)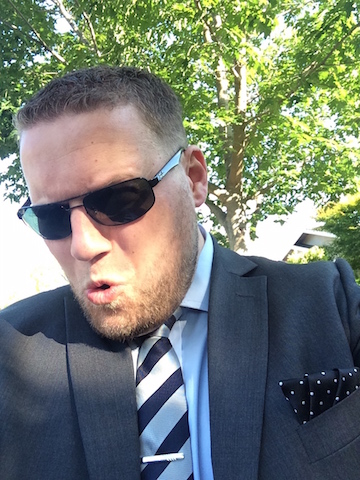 Now I'm ready to do my pitch :)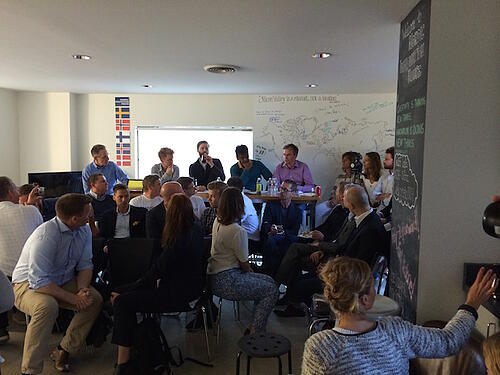 Pitching time baby. Apparently my presentation went really well, as I got great positive feedback. Personally I felt that there was still plenty of room for improvement, so I'll keep on working on that :) I tried to incorporate some humor in my slides, to make it feel a bit "lighter" and it was well received.
Afterwards it was time to celebrate our graduation with some great sushi and other snacks and some fine wine.


In the evening I was excited to sign the papers for the new office space of NUITEQ in Palo Alto, Silicon Valley at the Nordic Innovation House. It is located on 470 Ramona Street.
Thursday
On Thursday morning, my friend Ebba was so friendly to drive us down to San Francisco for the 3rd and final workshop with our inspiring mentor Julie Hanna.
Yes, Julie is truly inspiring, even president Obama recognized this, as he has appointed her as Presidential Ambassador for Global Entrepreneurship.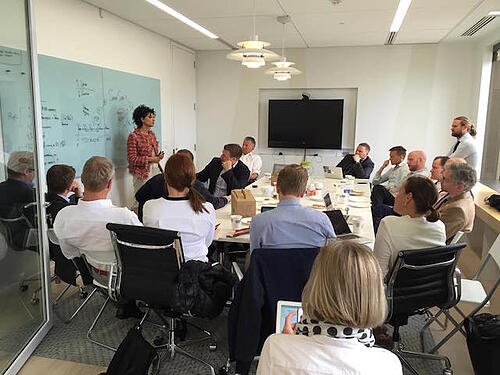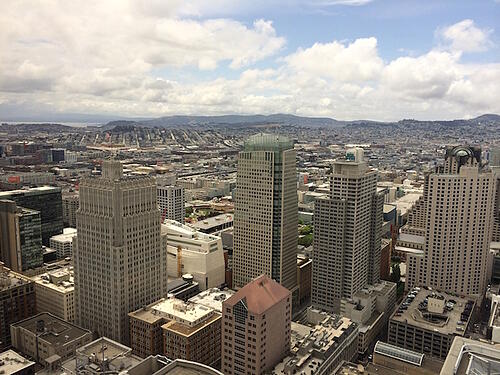 Nope, the view from the 39th floor never gets old :) Sanfran baby :)
Norwegian Consul General
After a debrief session with the TINC team on the strengths and weaknesses of the program, we went to the best location in entire San Francisco, Russian Hill.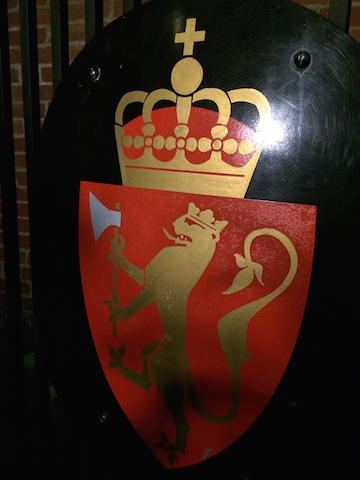 We were namely invited to the residence of the Norwegian Consul General as special guests to enjoy an amazing dinner and drinks, to accordingly receive our awards.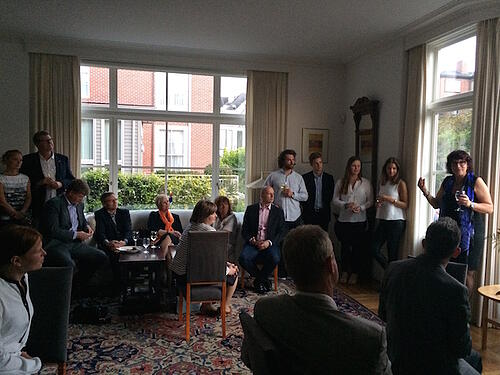 The Norwegian Consul General welcomes us into their home. Also Norway's minister of Culture is present and despite her presence, we as the entrepreneurs of the TINC program were labelled as "the special guests of the evening" yeeey :)

Only happy faces :)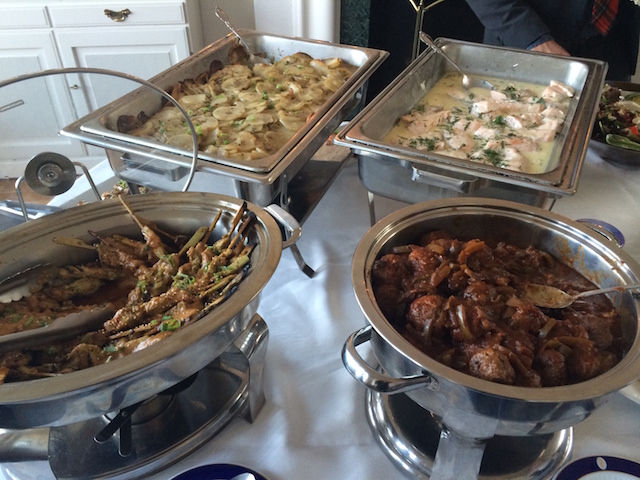 Superb food

Ain't that the best view of the city? Yes that is Alcatraz :)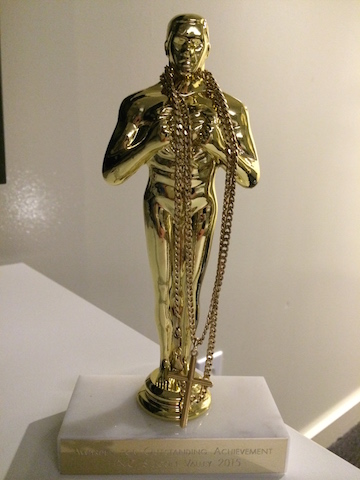 I received the award of "Outstanding Achievement TINC Silicon Valley 2015 - Best Pay It Forward Attitude". I've dedicated this award to my dad that passed away in January. He is my true inspiration, a hustler and entrepreneur. A week before he passed away, he even still made a sale himself. On his death bed, a few minutes before he passed away he asked me "How is sales going?". I'm so proud of him and I'm truly blessed to be his son.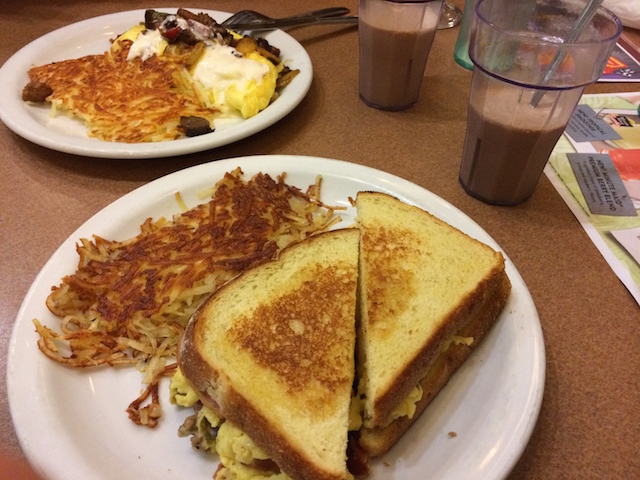 After a great evening at the residence of the Consul General, we headed into San Francisco for some more drinks and we wrapped it up with breakfast for champions at 230 AM at Denny's :)
Friday
After staying the night in San Francisco, I grabbed an Uber in the morning and drove back to Palo Alto. I checked out of my Airbnb and checked into a hotel to spend the last 3 nights there, before heading back home to Sweden.
Saturday
On Saturday, together with my friend Vidar, we rented a car and drove down to Half Moon Bay, Santa Cruz, Cupertino and Monterey. This was an amazing road trip along the west coast. We drove 240 miles / 380 km in 10 hours.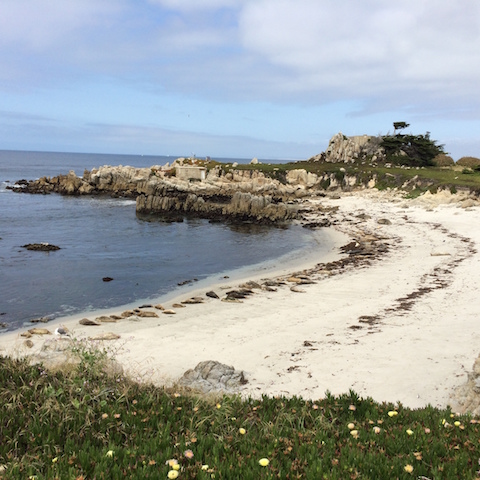 Seals on the beach in Monterey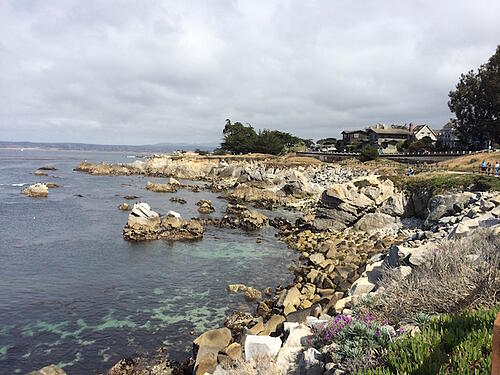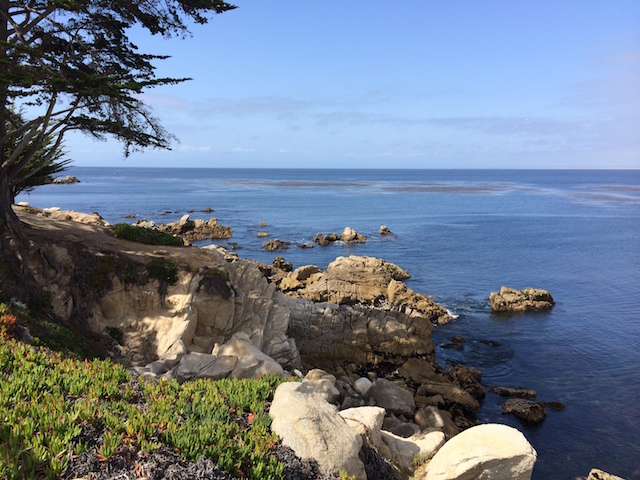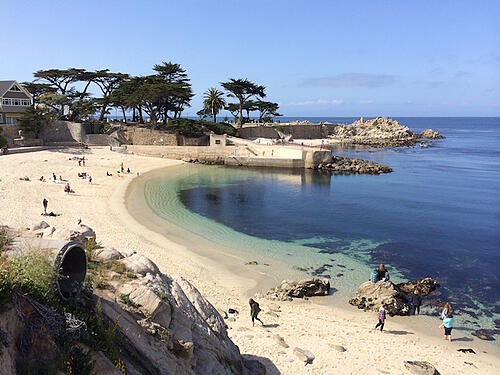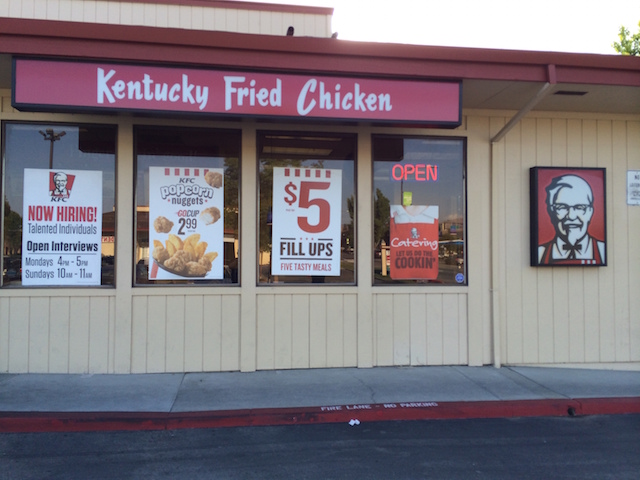 As I love animals, we made a pit-stop in Cupertino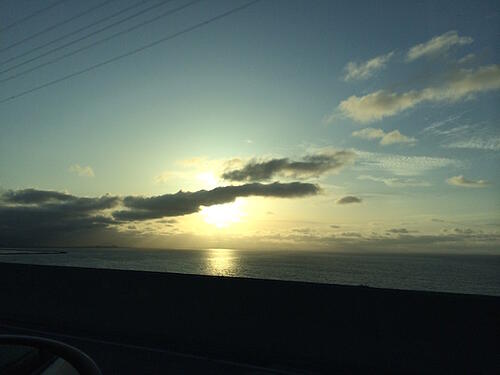 And we drove off into the sunset...
With a bit of sadness in my heart that it is over, but with a whole lot more joy in my heart for that it happened, my TINC Spring 2015 journey has come to an end.
It is incredible when I think about this entire experience of being here in Silicon Valley for these four weeks. I soaked up the culture, sharing is caring and the pay it forward attitude. I learned so much and am privileged to have been working with world class mentors.
I want to send a special thank you to the TINC staff (Nordic Innovation House, Innovation Norway and Vinnova), that have made this an incredible experience. It is really top notch and they rightfully deserve the award title Best Norwegian Accelerator. I want to thank our mentors for their time, energy, inspiration and motivation. A big thank you goes out to the Norwegian Consul General for her hospitality and I want to thank my fellow entrepreneurial TINC-er peers, for these unforgettable weeks.
When I co-founded NUITEQ 8 years ago, I thought, if I could do my life over again, I would go to Silicon Valley as a part of my education, to soak up the culture and learn how business is done over there. Then I was given the opportunity to participate in the TINC program and grabbed it with both hands.
I checked an item off my bucket list. Thank you TINC.
I'm a bit sad to leave this inspiring place, but I'll be back here :). At the same time I'm super happy to head back to Sweden again to meet my amazing colleagues again face to face and to share all the know-how that I've have absorbed in order to make our products even better and to serve our customers even better, through this experience.
A last and special thanks goes out to the entire NUITEQ team. My colleagues are truly amazing. They kept the NUITEQ viking ship sailing smoothly while I was on distance. I'm so proud of you all.
- Harry