Last week I blogged here "NUITEQ participates in Tech Incubator program in Silicon Valley", about the first couple of days, after I arrived in Silicon Valley.
In a series of blog posts, I'm covering our 4 week journey in Palo Alto, California.
In this blog post I'm covering Wednesday-Sunday last week, as the previous blog post left off at the end of Tuesday.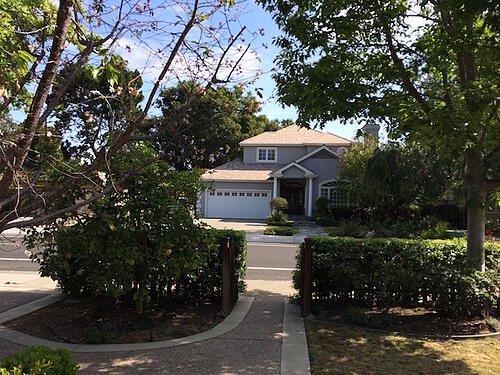 This is just outside of my place, which I rented at Airbnb. It is located in a gorgeous neighborhood. Every morning I walk to our office or Stanford University, as the weather is so superb and the nature is stunning.
Wednesday was mostly a flex working day with little meetings, so a perfect opportunity to get some other work done.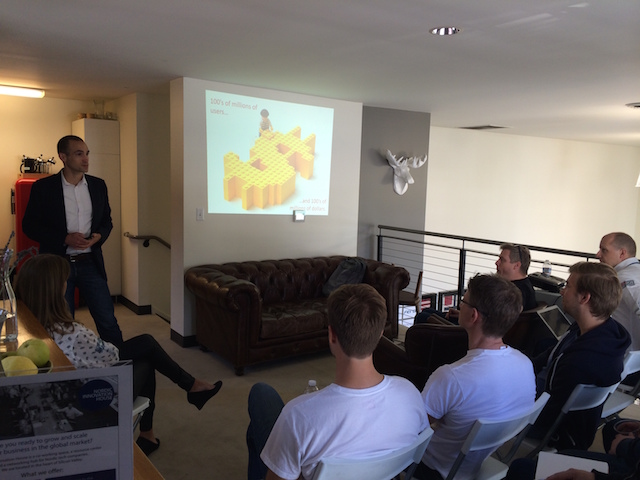 In the afternoon Nir Eyal talked at the Nordic Innovation House about Behavioral Design. This was extremely interesting, as it covered what is required to make people hooked to your products.
Afterwards Espen Tuft talked about the Albert Aaberg Problem, which amongst others covered different software development cycles.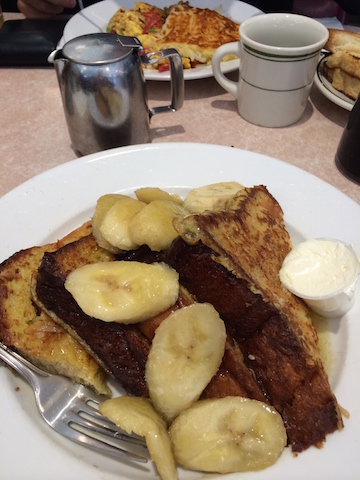 My Norwegian buddy and fellow entrepreneur Alex, took me for lunch to an American diner. This was ridiculously unhealthy, but soooo tasty :) French toast with banana and maple syrup, pfff :) I didn't manage to finish my plate :)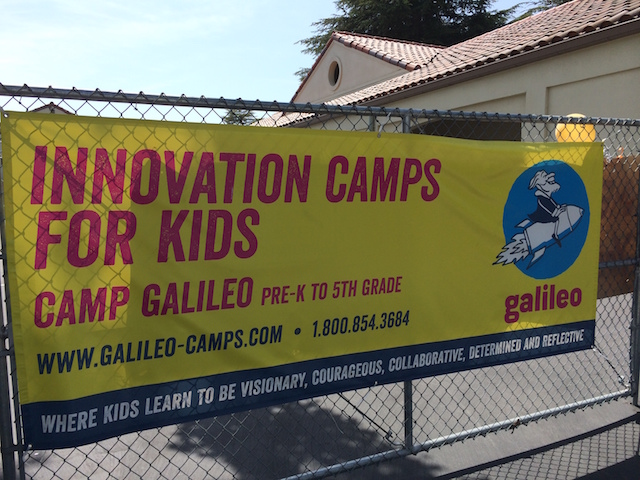 Every day I walk by several elementary schools. It was interesting to hear in one of the mentor meetings, that kids already in elementary school learn about electricity, batteries and science, while this is something that we didn't get covered in Holland until we were like 12/13 years old. Then again, of course this is Silicon Valley :)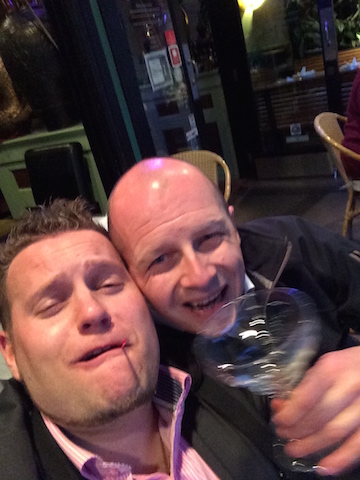 Ok ok, after some hard work, you of course need to relax a bit every now and then as well ;) Here together with my friend Paulie.
On Thursday I had a busy and full schedule, which was great. I had four meetings scheduled with world-class mentors that gave me advise on different aspects of our business, from sales, to strategy and from marketing to innovation.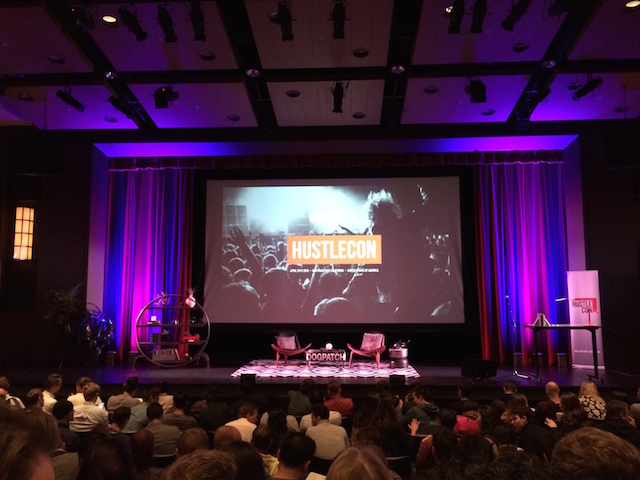 On Friday we had to wake up early to take the train to San Francisco, as we were heading for Hustlecon. This was a great event, with my exciting speakers. Honestly this is one of the best and most inspiring events that I attended and a great place to network with technopreneurs.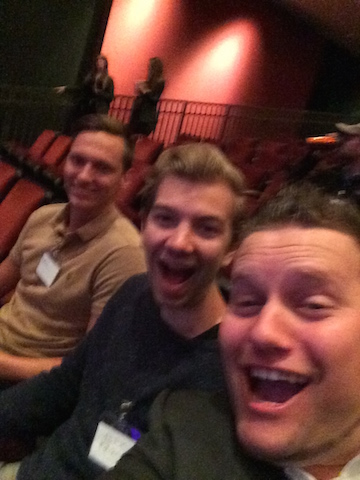 Alex, Eirik and me are pumped for the event to get started ;P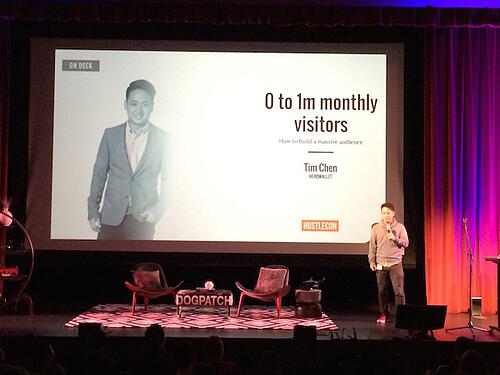 This guy had an amazing story. He started his company Nerdwallet and bootstrapped the company with no venture capital funding up to 200 employees.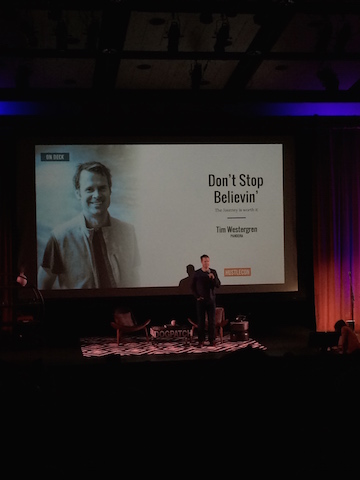 Tim Westergren, the CEO from Pandora wow-ed the crowd with his unbelievable success story. At one point he had not paid 50 of his employees any salary for 2 years, but his passion and vision kept the group together and they went on to raise venture funding and become the amazing company that they are today.
And there were many more interesting talks that day.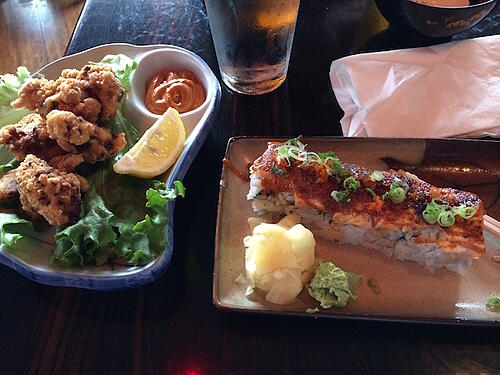 After the event, we went for some great Asian f00d. King Kong roll and deep fried chicken and some Japanese Sake :)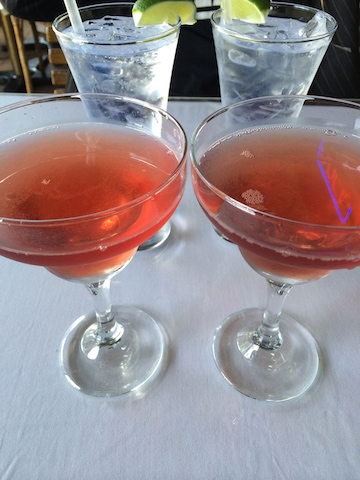 We have two hands for a reason right ;)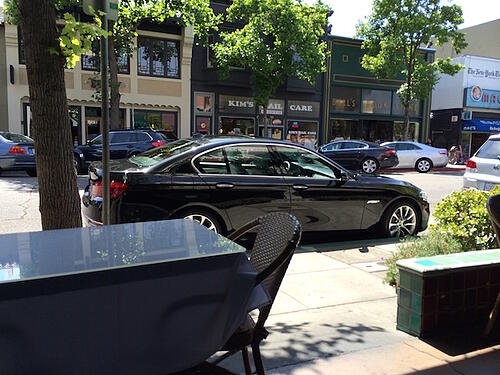 While having a drink with a friend in Palo Alto at a local restaurant, this car pulls up and guess he steps out? Apple's CEO Tim Cook. I walked up to him to ask if I could have 5 seconds of his time, but unfortunately he said that he was too busy, which I cordially accepted, because this man does have a billion dollar company to run ;)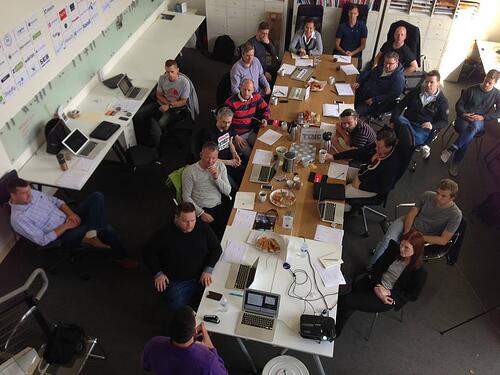 On Saturday we had a Scaling Sales workshop in the morning, which was held by Scott Sambucci and Robert Wharton. This was extremely interesting and in my opinion one of the best workshops of the TINC program. I have to say though, most workshops are top notch, really amazing.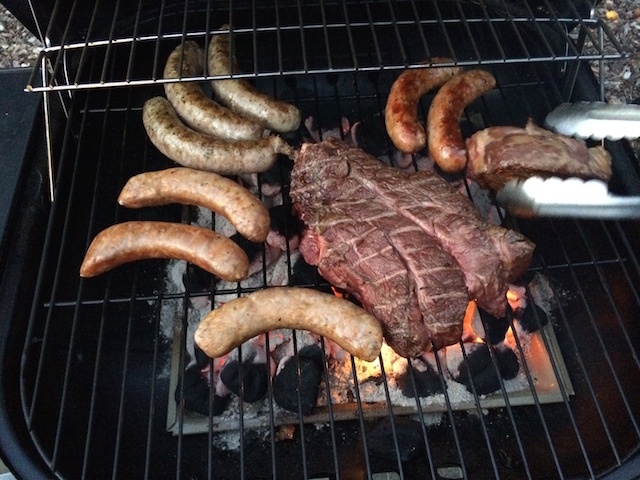 In the evening we headed over to some friends for a BBQ, which was good fun.
It has been a very exciting and interesting first week here in the valley, where we are exposed to extremely powerful learning experiences.
Stay tuned for the next blog post after this week. If you have any questions or comments, please leave them in the section below :)
Harry
CEO NUITEQ