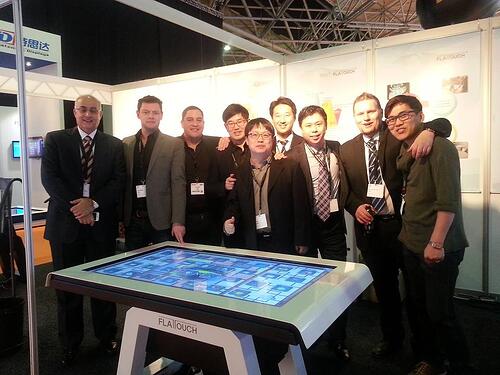 Are you one of two perons to join our team, that will contribute to the success of NUITEQ and our customers and partners? Get in touch with us today.
Natural User Interface Technologies AB (NUITEQ) is searching for two young (18-25 years) and hungry Sales Support Admins to join our passionate, dedicated and hard working team at our headquarters in Skellefteå, as per the 1st of June 2015.
You might be thinking, but I don't have a lot of work experience and I just finished or am about to finish school. Perfect, for this role, we don't primarily look at all the jobs that you have had or the education that you have or might not have finished. We rather look at your attitude and your willingness to work hard, learn and help our existing and future customers/partners.
For this role, we mainly believe in people with the right attitude and a "can-do" mentality.
You might even think, what is a Sales Support Admin? You can find a description here. The description you find there is only a small part of your job description. We'll gladly tell you more when you come over for an interview.
You'll be fulfilling an important role within the sales and support team.
About NUITEQ
NUITEQ is the world leading developer of multitouch software solutions for interactive touch displays, in a rapidly growing new emerging industry.
Clients and partners
We have customers and partners in over 70 countries around the world, in the business and education world.
People that use our products work at Fortune 100 companies, technology providers, as well as schools.
Vision
Our vision is "To champion the natural use of technology".
Read more about NUITEQ here.
Starting date
1 June 2015
Hours
Fulltime
Salary
As per discussion during interview.
Contract duration
As per discussion during interview.
Looking for
* 18-25 years young
* CV (including 2 references to contact)
* Letter of motivation
* Strong communication skills both written and oral in English, Swedish is a plus, but not compulsory
* Basic knowledge of computers
* Passion for our company, products, vision and mission as well as interest in technology in general
* Motivated and positive attitude
* Team player and being able to work alone
* A sense of humour
* Can do mentality
* Eager to learn new things
* Work at our HQ in Skellefteå, North Sweden
* Work according to milestones and deadlines
Offer
We offer you:
* An opportunity to start building your CV with a great experience
* Promotion opportunities
* Challenges
* Fun and dynamic work environment
* Possibility to learn new things about the most exciting market out there
* Help change the world, yes for real
* Flexibility in working hours
* Long term opportunity to benefit of the success and growth of the company
* Work with prospects and clients worldwide
* Salary + commission
Please send us your CV and letter of motivation and we'll get back to you as soon as possible.