We have just released Bring Your Own Device (BYOD) product Snowflake Remote for Android.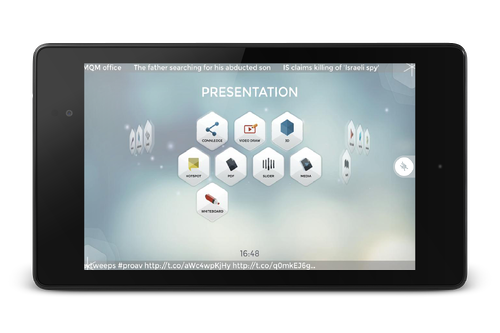 Image: Snowflake Remote running on a Google Nexus 7 Android tablet
Below you can see an intro video of Snowflake Remote working on iOS, which offers the exact same functionality as Android.
Snowflake Remote is a tool that allows users to connect their mobile devices to Snowflake.
Accordingly users can utilise Snowflake Remote as a remote touch input device to control Snowflake.
This is amongst others ideal for presentation situations in corporate meeting rooms, where a presenter wants to flip through for example her photo and video content in the Slider app or navigate through a corporate brochure in the PDF app, without actually having to touch the main presenter display.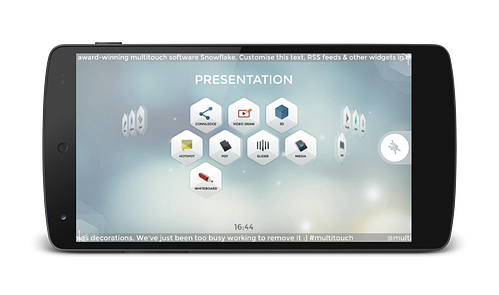 Image: Snowflake Remote running on a Google Nexus 5
Via a 99 EUR in-app purchase option in Snowflake Remote, you are able get powerful additional functionalities and capabilities such as being able to see a real-time mirror of Snowflake on your mobile device and being able to interact with it.
Snowflake Remote for Android requires Android version 4.0.3 and up
as well as Snowflake 4.6 (for mirroring capabilities) or higher.
You can grab Snowflake Remote from the Google Play store here.
For more info about Snowflake Remote, please visit this link to our support wiki.
Kind regards,
Sharath Patali
Senior Software Engineer