On 21-24 of January, BETT, Europe's largest annual educational technology fair took place in London, UK.
NUITEQ's exclusive UK partner Clevertouch, was on location with a great booth to showcase the latest interactive technology innovations for classrooms.
Children have short attention spans. Clevertouch solves this problem in education, by making learning more fun, engaging and memorable.
Clevertouch is the UK's #1 large format interactive screen, with sizes from 55" to 84".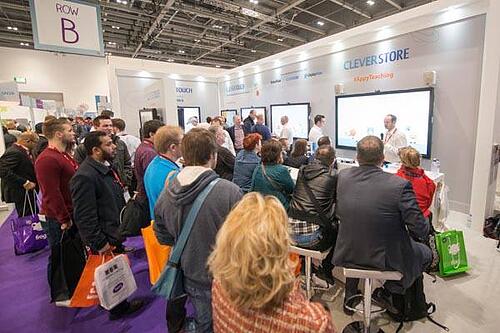 It was great to see that the booth was consistently swarmed with people throughout the entire duration of the event, as the Clevertouch staff gave one on one product demonstrations, as well as short group workshops about its interactive products, where attendees could win Android based Cleverpads every 20 or so minutes.
One of the problems that teachers today face, is the fact that they have very limited time, as they are so busy. Yet at the same time, they wish to be able to create curriculum specific interactive lessons for in the classroom, that allows them to be flexible while educating their pupils.
Clevertouch in combination with Snowflake MultiTeach addresses this need by offering this capability, where teachers can quickly and with ease create interactive touchscreen lessons with custom content, on the fly in the classroom or at their homes at their own pace.
At BETT, Clevertouch premiered this new version of Snowflake MultiTeach, which makes the lives of busy teachers easier.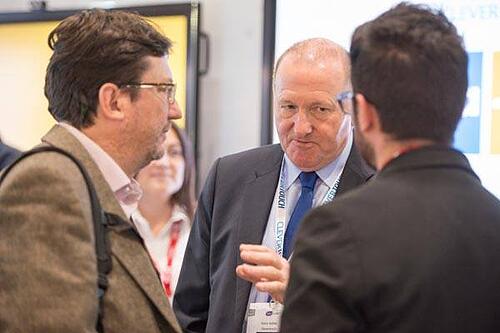 Kevin Batley, the visionary behind the successful Clevertouch solution, talks about the benefits of a unique interactive classroom experience, that the Clevertouch offers teachers and pupils.

Another happy winner of a free Cleverpad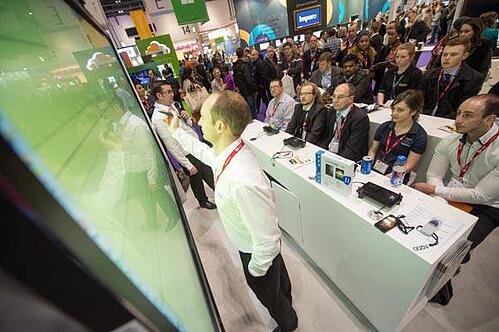 The Clevertouch workshops were very well attended during the entire event.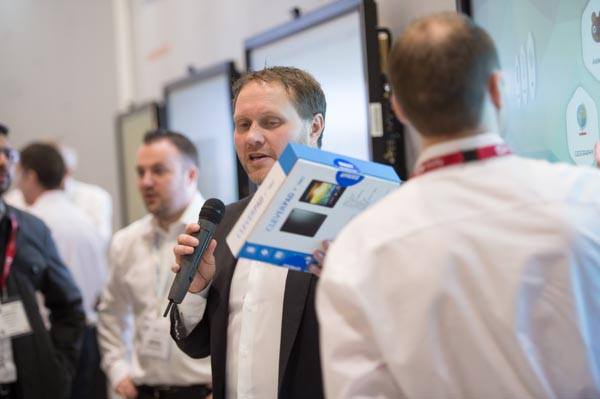 Sales and Marketing Director, Shaun Marklew, engages with the audience when talking about the Android based Cleverpad. On a side note, Shaun won the AV News UK Award for Marketing Professional of the year earlier this month. AV News is the leading business and technology resource for integrators, resellers, distributors, developers and manufacturers of audio visual solutions. A big congrats to Shaun.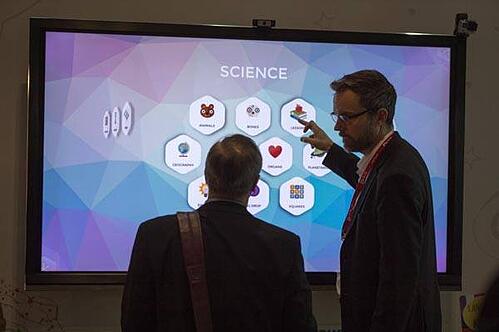 Snowflake MultiTeach in action on one of many Clevertouch multitouch displays.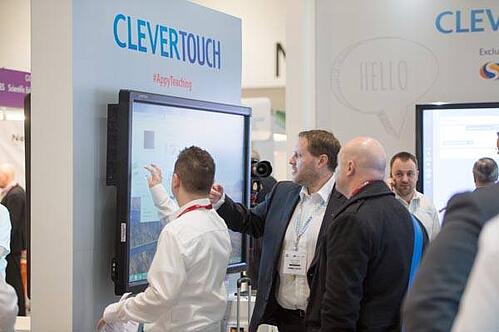 The Clevertouch is a truly multi-user interactive display, as it supports for multiple people to interact with the screen simultaneously, making it an ideal collaboration tool.
It was great to hear the feedback from teachers that they thought it was so simple and fast to create their own interactive lessons with custom content, while groups of school kids flocked to the Clevertouch displays.
Children don't see using, the Clevertouch solution in combination with Snowflake MultiTeach, as learning, but as playing. Education has never been this fun.
For more info about Snowflake MultiTeach, please visit this page.
More photos can be found on the Clevertouch Facebook page here.
For more info about Clevertouch, please visit the Clevertouch website.