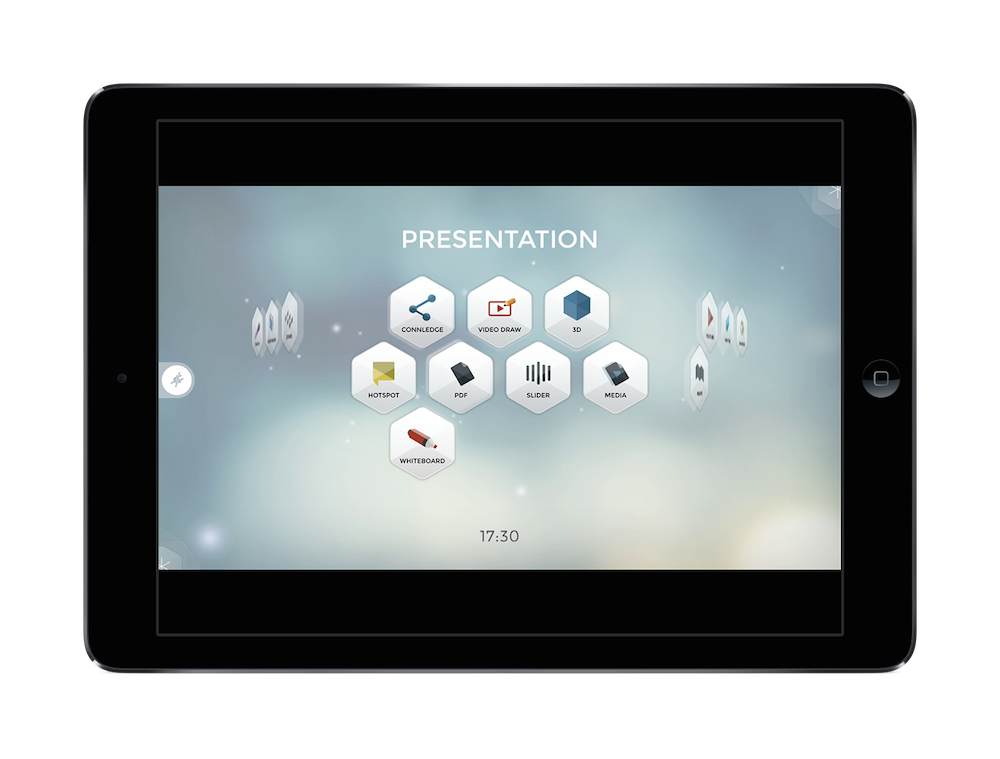 In this video we give a brief introduction to Snowflake Remote, the iOS app that allows users to connect their iPhone or iPad to award-winning multitouch software Snowflake and lets users interact with Snowflake on their mobile device.
Interact with your target audience in an even more powerful way, leaving a memorable impression.
Bring your presentations to the next level and collaborate with your peers on content using your own mobile device.
This solution is amongst others ideal for presentation situations, where a presenter wants to flip through for example her photo and video content in the Slider app or navigate through a corporate brochure in the PDF app, without actually having to touch the main presenter display.
Via a 99 EUR in-app purchase option in Snowflake Remote, you are able get powerful additional functionalities and capabilities such as being able to see a real-time mirror of Snowflake on your iOS device and being able to interact with it.
Snowflake Remote offers a two way interaction. This means that when a user interacts with Snowflake on a non iOS touchscreen (for example a Windows based one), those interactions can be seen on the connected iOS device. And at the same time, users of the iOS device can interact with Snowflake, using their iPad, iPhone and iPod Touch and see those interactions on the touchscreen that runs Snowflake.
This opens up tremendous opportunities to leverage and benefit from multi-user collaboration in situations such as brainstorm sessions, workgroup discussion and other group activities in board rooms, conference rooms and other corporate and educational settings.
The solution is integrated with Bonjour, so if Snowflake and Snowflake Remote are on the same wifi network, Snowflake Remote will automatically search for Snowflake, to see if it is running and giving you the ability to easily connect the two.
This solution works also when a computer that runs Snowflake and Snowflake Remote are on different networks. Then a user can simply connect by filling out the correct IP. Press F6 in Snowflake, to find out, what the correct IP is.
The great aspect of this solution as well, is the fact that you can connect multiple iOS devices to Snowflake at the same time. So imagine a board room situation where the main presenter uses his iPad together with an external touchscreen and at the same time one or multiple colleagues can connect at the same time using their iPhones or iPads.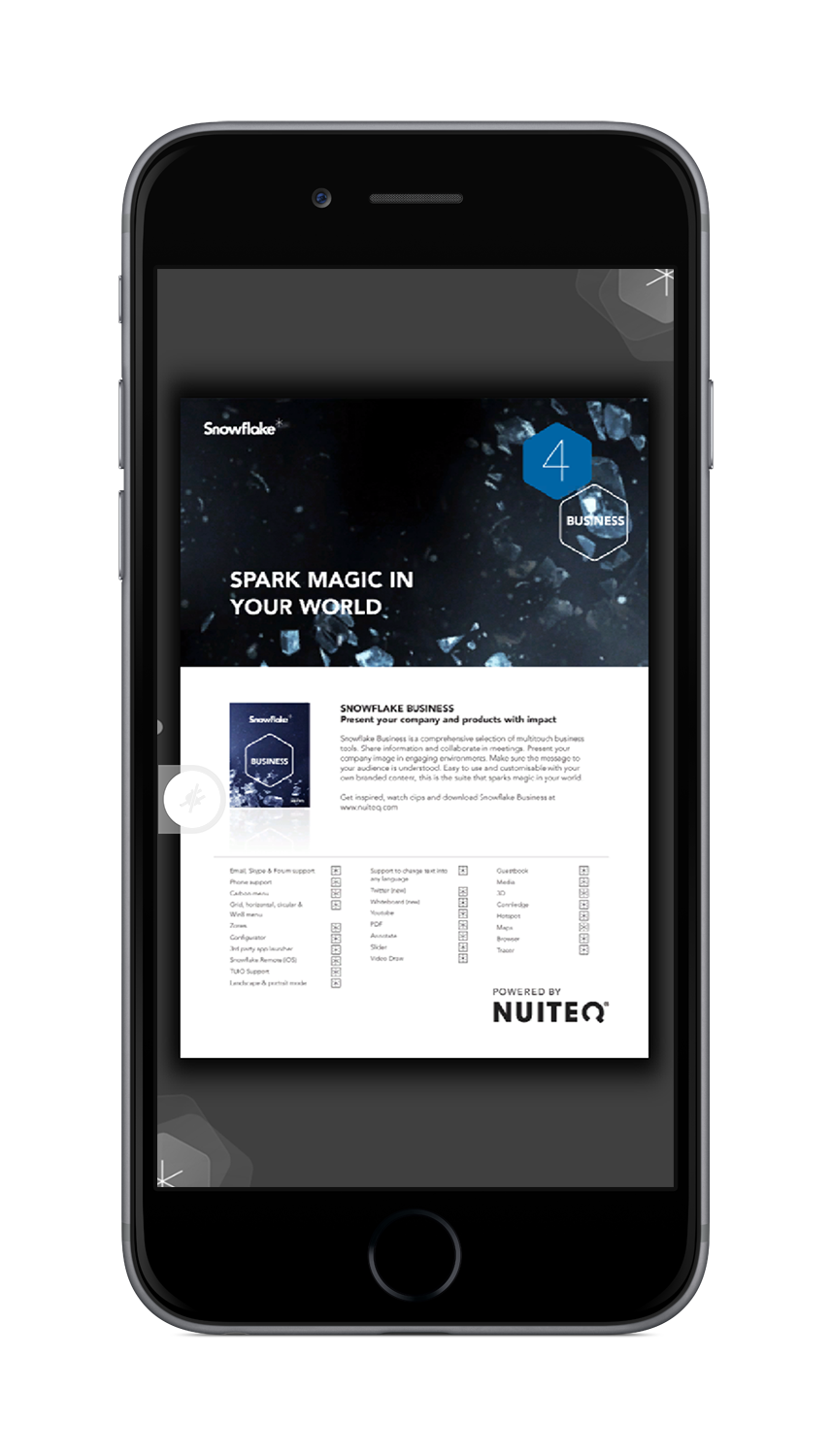 There is no limit as to the amount of iOS devices that can be connected at simultaneously.
A minimum requirement for Snowflake Remote to work correctly, is that the iOS device runs iOS version 7 or higher and that you use it in combination with Snowflake 4.6 or higher.
For more info, please visit this link.