When I co-founded NUITEQ back in June 2007, over 7 years ago, I always thought, I want our company to be fun and a great place to work at.
Nobody enjoys working at a boring typical office job where they don't have fun. Don't get me wrong, we are dead serious about our work. We always work hard and go the extra mile to deliver mind blowing customer support experiences, products and projects, so we are really serious about that. At the same time, we also balance this very serious job, with having fun, kind of inspired by Google. This is, because I truly believe that when people enjoy their work environment, that they will perform better, which is not only to the benefit of the specific person, but also to the benefit of the company and its partners and customers. Happy team, happy company, happy customers and partners.
If you visit our office, you'll see large couches, bean bags, a pool table, a fussball table, pinball machines, arcade machines, personal fitness equipment, a pingpong table, a fridge full of soda, game consoles such as playstations, xboxes etc.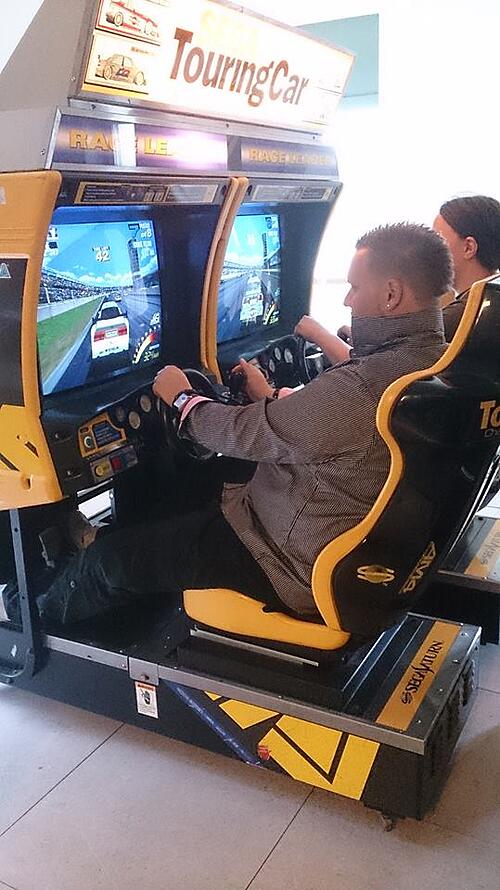 So you could say that "Work hard, play hard", is part of our company DNA.
I recently asked our staff about what they like best about working at (not for) NUITEQ and here are some of their answers:
- Challenging and fun work
- The team
- Work environment
- The people
- The work
- The office
- The co-workers, all of them. I couldn't wish for better ones.
- The variety of projects and tasks. Because nobody likes to do repetitive stuff day in and day out :)
- The smoothness of things in general. I like the fact that I can bring up a discussion with anyone at anytime (almost :P)
- I would say the top one is the team, the guys are amazing and I think that is what is the number one most important thing about NUITEQ.
- Challenges
- I love that I can make a difference. I'm not just a random drone but rather I'm someone who can have a big impact on what actually gets shipped. This is true for everyone in the company. Everyone's contributions are really important.
- Challenges: There is something new to learn in almost all of the projects and its pretty awesome that I get to learn something new every now and then.
- Opportunity: You can frankly put forward your opinion and it gets thought upon by the team. This thing was very uncommon in my previous employment and I am happy it turned out this way :).
- Mentors: Mentors are awesome here at NUITEQ. There is always something that you can learn from every single person on the team. We have a very varied skill set here, so it all adds up at the end of the day regarding how much you learn from each other.
- The awesome team: Everyone's really talented, and there's no dead weight. That kind of environment is hard to get.
- The breadth of work: One gets to work on varied technologies and a great prominence is placed on the education of the employees.
- Emphasis on quality of work: Importance is placed on the quality of code, and not just on the result. Likewise, the quality on the product isn't compromised either.
- The fun aspect
- The fact that is doesn't feel like work
I'm obviously very happy that our team perceives the job like this.
Below you see some of the fun stuff that we do.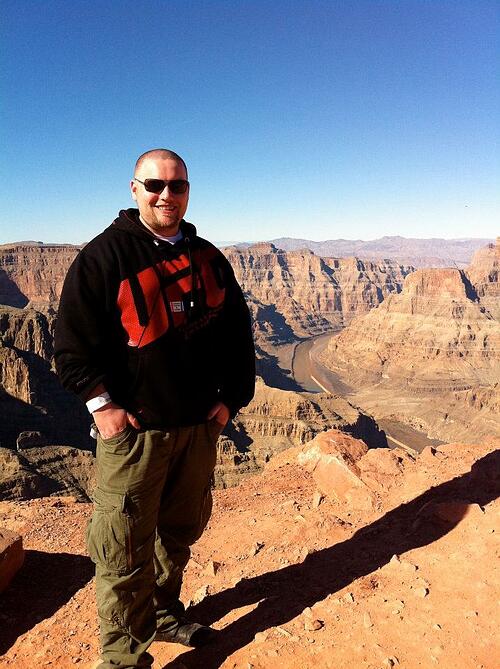 We have customers in over 70 countries around the world, so we travel the globe visiting our customers, partners and events. We also get to experience unique locations, like for example the Grand Canyon in the USA, after having visited the CES (Consumer Electronics Show).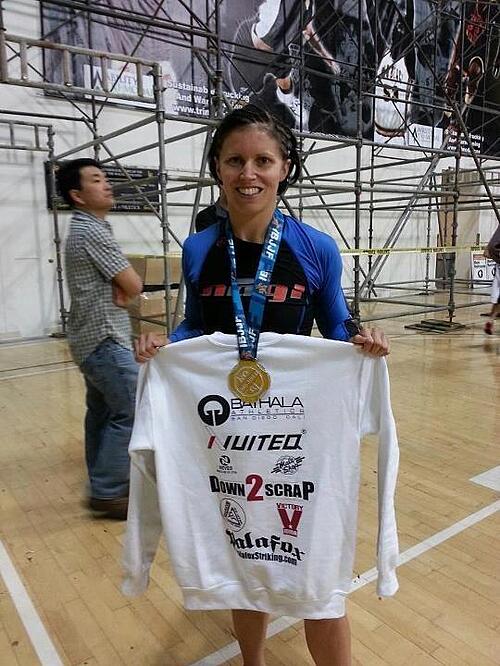 We sponsor sporting teams, like the Swedish ice hockey champions Skellefteå AIK as well as athletes, like for example Lena Hellqvist, who won silver in San Diego at the Bjj Worlds NoGi. 2nd in the world, what an amazing achievement.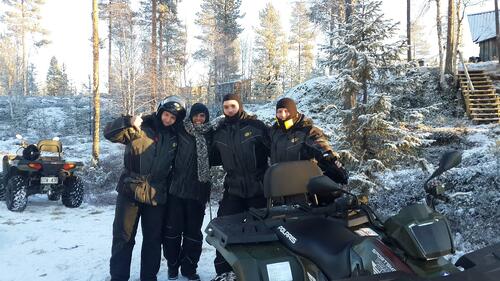 When partners visit us, we give them an unique and exotic Nordic experience. We for example went on quads into the snowy forrest with our Mexican partner Intus.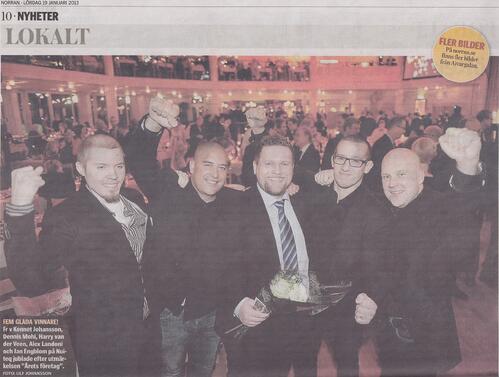 We win and celebrate awards together.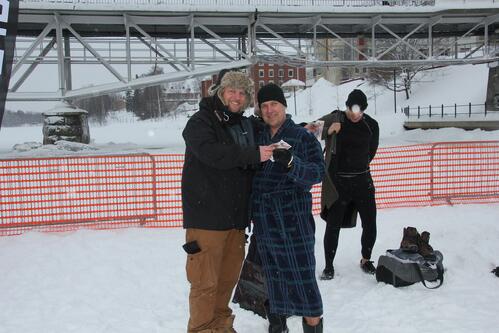 Sometimes we give money to charity.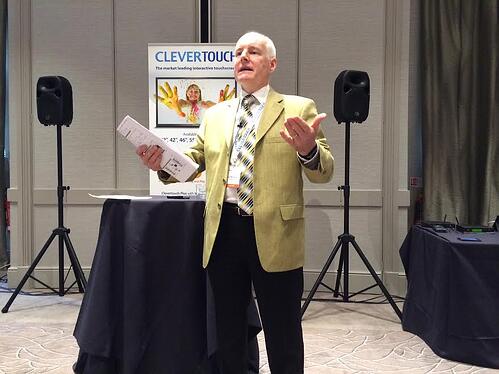 Sometimes we get to listen to other experts and learn from them, like for example at the latest Sahara Partner event, where we learned more about the past, the present and the future of interactive multitouch technologies.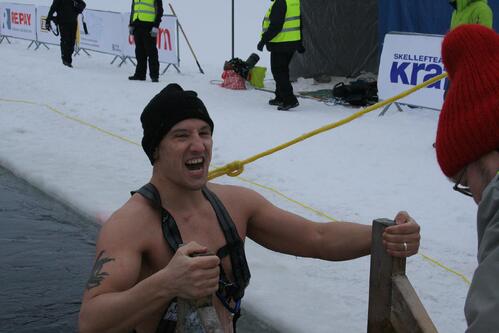 Sometimes we do something crazy, like swimming in the ice cold Skellefteå river.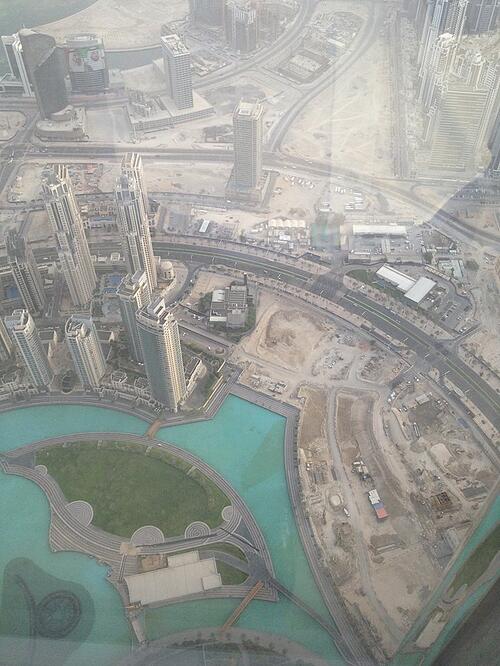 Sometimes we are on top of the world (worlds tallest building in Dubai).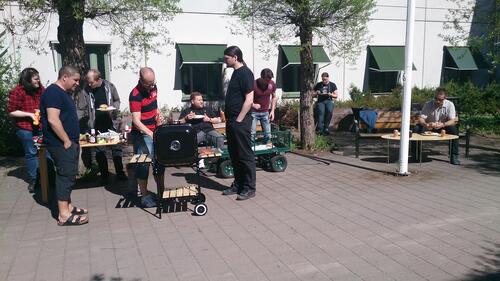 Sometimes we barbecue.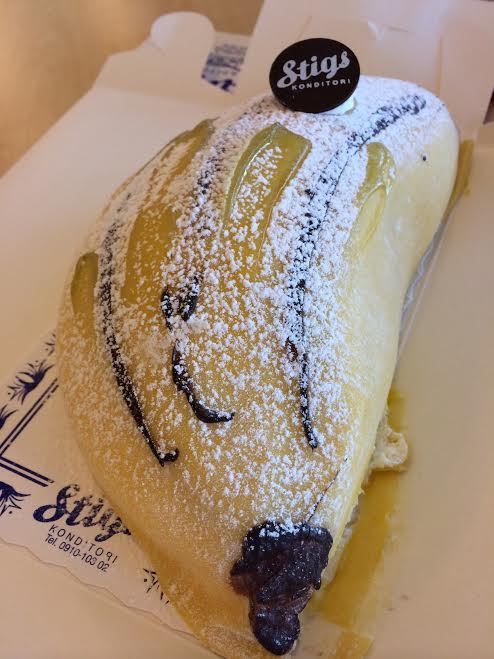 When somebody has his birthday, he needs to bring in one or preferable more :) birthday cakes to share with the entire team.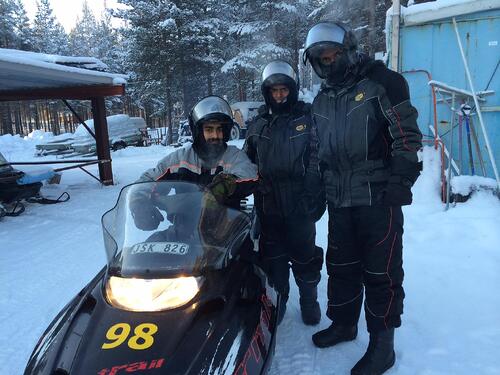 Sometimes we do cool activities with our staff, like for example a snow safari on snow scooters with the India team while they visited Sweden.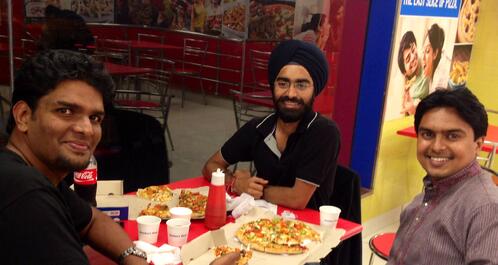 Sometimes we just have a great feed together and smile and have a laugh.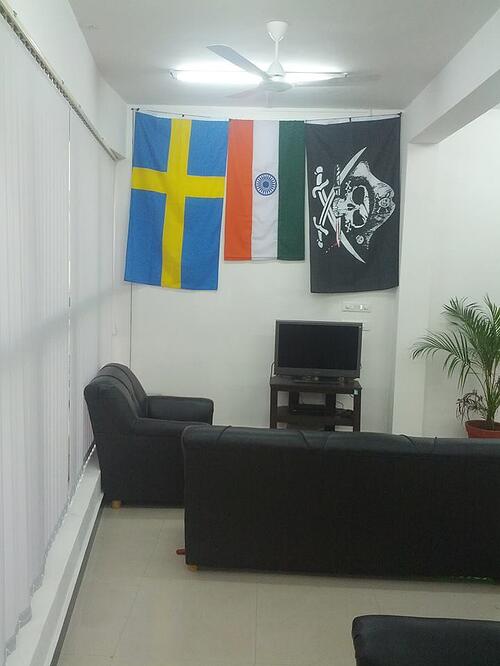 The 3 flags of dominance in the India office, Sweden, India and of course since we are pirates, the pirate flag :)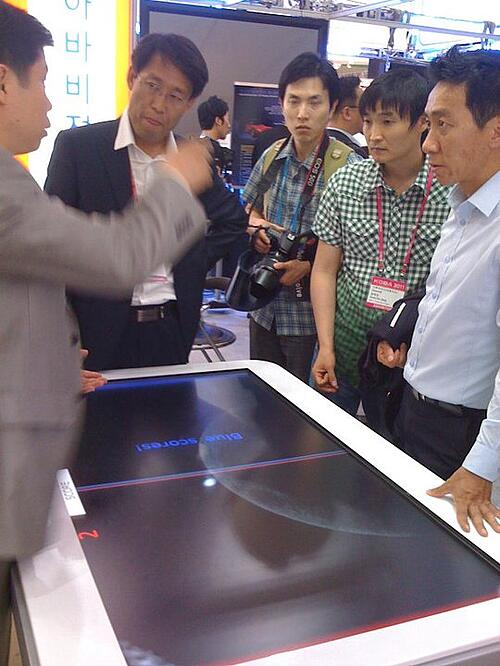 Often we support our partners at events to help them educate the market about the benefits of multitouch technology and Snowflake.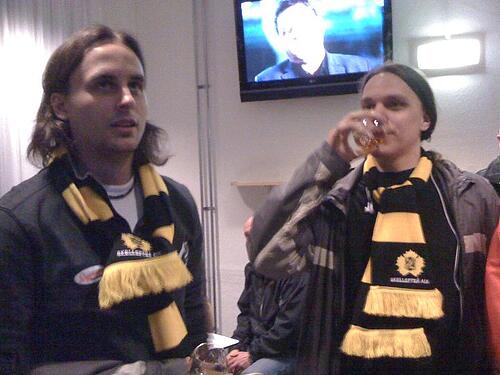 Sometimes we just drink whisky and go see ice hockey games.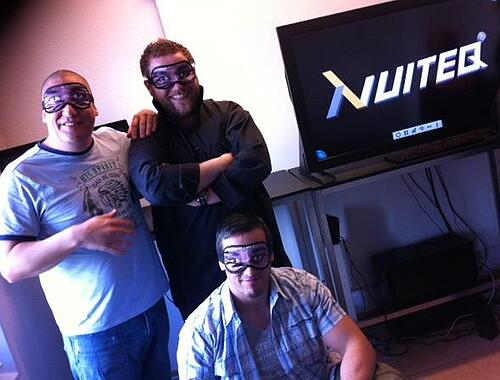 Sometimes we are just awkward :)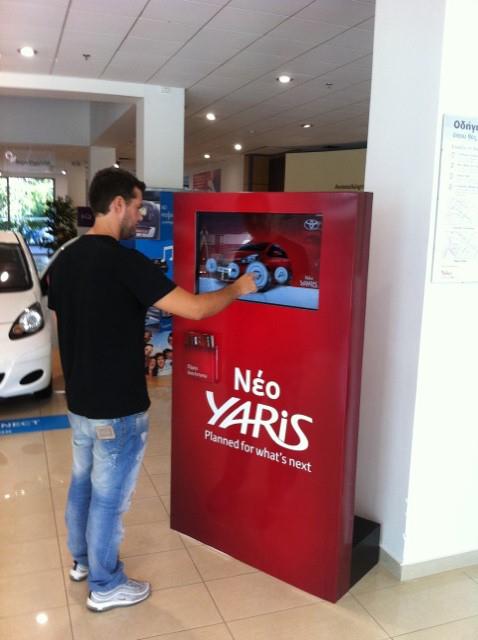 We often help our customers and partners to deliver unique interactive experiences, like for example our Greek partner with an installation at a Toyota car showroom.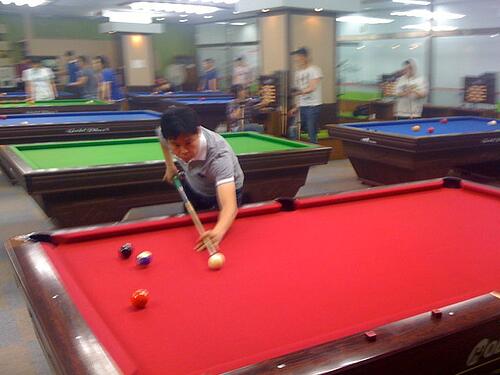 Sometimes you get to make new friends (and get your butt kicked in pool in the process). Getting schooled by JJ the CEO of NUITEQ's Korean partner AVA Vision.

Sometimes we get to be part of something unique, like for example the launch of a new product. In this case the launch of a new Porsche in Singapore, where Snowflake was used to inform about this exciting new car.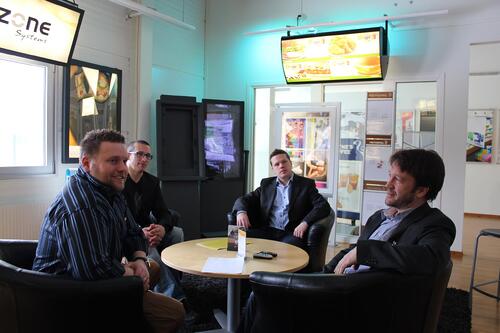 We engage in new partnerships.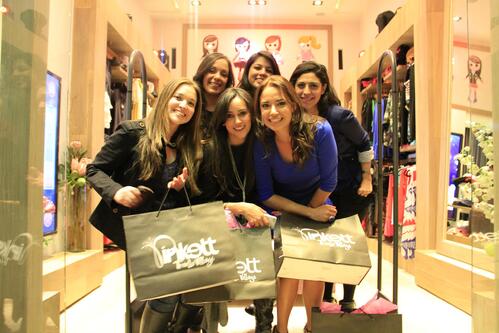 We create happy customers.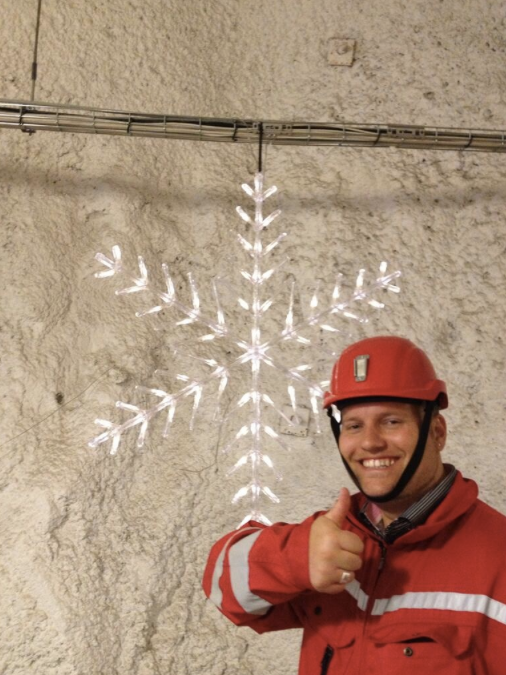 We run into Snowflake in the weirdest places (for example 400 meter underground in a mine).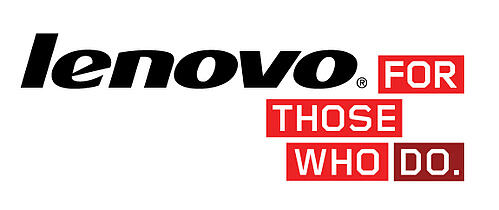 We have the privilege to partner with the worlds most innovative technology companies as well as serve many Fortune 100 companies.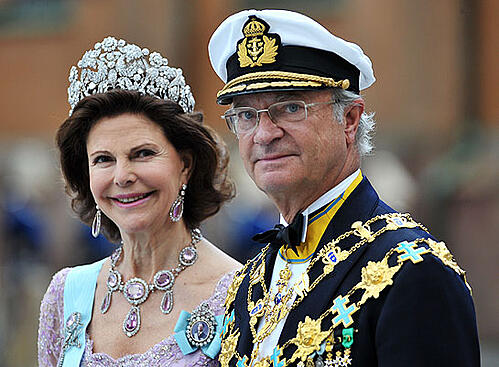 Once we dined with the King and Queen of Sweden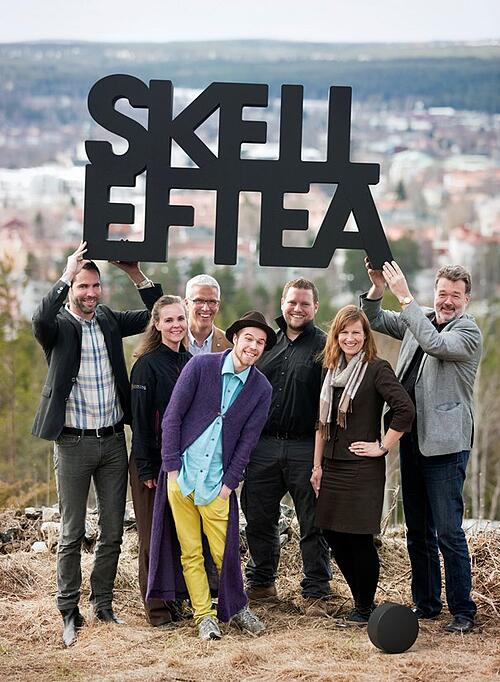 And we are extremely proud that we are from a small city close to the arctic, called Skellefteå, where we develop the worlds coolest multitouch software solutions ;)
These are just some of the things that make it fun to work with NUITEQ and this is all made possible by our customers, partners and supporters, because without their support, we wouldn't be able to do this. So thanks to everybody that is involved with NUITEQ, for making this journey together possible.
Harry
CEO NUITEQ