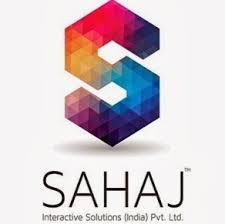 NUITEQ® signs partnership agreement with Sahaj Interactive for Snowflake distribution in Thailand and India
Skellefteå, Sweden / Mumbai, India – August 22, 2014 – NUITEQ® the award-winning multitouch software developer, announced today that it signed a partnership agreement with Sahaj Interactive to jointly offer multitouch software Snowflake to the market in Thailand and India.
Sahaj Interactive is a company with offices across Thailand, India and UK. They offer immersive, intuitive and innovative interactive experiences.The company provides end to end Multitouch & Virtual Reality solutions.
Sahaj Interactive's product portfolio includes Multitouch Kiosks, Multitouch Tables (including custom build), Multitouch Overlays, Touch Foils, Transparent displays, Transparent Touch Displays, Pure Gesture Technology, Motion base Technology, Marker base Augmented Reality, Marker less Augmented Reality, Virtual Reality using Oculus and Customised software as per requirement. These products are amongst other used at Trade Shows and in Showrooms as well as Experience Centres.
Sahaj Interactive's customers that use their engaging interactive technologies include Maruti Suzuki India, Honda Cars India, Johnson & Johnson, Kidzania, Kingfisher, Ajmera Builders, Hiranandani Group, Paradise Plastics and Mutual Plastics.
"We're excited to work with Sahaj, as it gives us an opportunity to increase our offering of Snowflake in Thailand and India simultaneously.", says Business Development Manager Brian Collins. He continues: "Sahaj has a great range of interactive multitouch displays products and Snowflake will be an excellent addition to their product portfolio. With Snowflake, they can offer their customers a complete package of great hardware combined with the best in class multitouch software."
"Sahaj is a company that is making its presence known rapidly across the world with innovative technologies and products. Sahaj is not just a company, it is a space where engineers work under one roof with designers and thinkers.", says Parth Gandhi, CEO at Sahaj Interactive. He continues: "This partnership will spread Snowflake even further, as we are going to bundle this amazing software with our wide range of Kiosks, Tables, and a couple of new products, which we are going to launch soon. Snowflake will help us to execute our vision of becoming one of the best innovation companies across the globe. Using Snowflake with our Multitouch solutions offers a lot of flexibility and ensures a high satisfaction rate, every single time our customers use our products."
Snowflake is used worldwide in over 70 countries in a wide variety of industries including Consumer Electronics, Public Spaces, Education, Entertainment, Exhibition/Events, Real Estate, Museums, Retail stores, Interactive advertising, Digital signage and other market verticals and segments.
About Sahaj Interactive
Sahaj is a Pvt. Ltd. firm having its offices across India, Thailand and UK. Their unmatched solutions revolutionised communication in Trade Shows, Showrooms, Experience Centre and Point of Sale. The company offers interactive experiences which are immersive, intuitive and innovative. In combination with custom tailored software, they provide end to end Multitouch Solutions, Pure Gesture, Motion Software, Augmented Reality, Virtual Reality Experiences, Transparent LCD panels with touch and many others technologies.
For more information, visit: http://sahajinteractivesolutions.com/
About NUITEQ®

NUITEQ® is an award-winning developer of multitouch software solutions for interactive touch displays. Its product Snowflake Suite, offers users a wide range of immersive and entertaining applications to experience the magic of multitouch technology. NUITEQ's customers include OEMs, AV companies, Fortune 100s, system integrators and VARs. Its vision is to champion the natural use of technology.
Visit http://www.nuiteq.com for more information.
Also interested to partner with NUITEQ® and enjoy unique benefits and money making opportunities? Let us know via mail@nuiteq.com