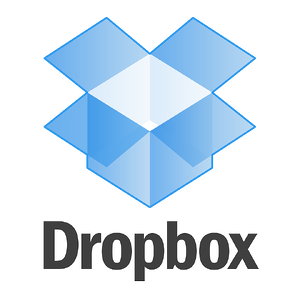 I don't think I've been this pumped about a Snowflake release before.
I'm very excited to let you know, that we released version upgrade 4.4 of our award-winning multitouch software product Snowflake. And it is a special one.
As always, existing customers, resellers and partners can upgrade cost free.
Of all the improvements and additions we made to Snowflake for this 4.4 release, I want to highlight four items to describe in more detail.
1) Full Dropbox integration with Media app
One of the new features that I absolutely love, is the full Dropbox integration with the Media app. In addition to loading content into the Media app from your hard drive, a networked hard drive, or a USB stick, you can now load and share content from your Dropbox account.
Whats absolutely great about this is, that content gets updated on the fly. So if you are adding content from your iPad, an Android tablet or your computer from anywhere in the world to your Dropbox account, then it will become visible and accessible in the Media app. Another great part of this integration is, that it is truly "on the fly", so there's no need to restart Snowflake or the Media app.
Below you find a video tutorial on how to setup the Dropbox integration with Snowflake.
2) Launch websites from Connledge and Hotspot into the multitouch Browser
Connledge is a great tool to give corporate presentations. Companies for example can present their corporate videos, product images and PDF brochures. Now its also possible to be able to launch specific urls in the multitouch browser from within Connledge, to be able to quickly show and visit a website, during a presentation.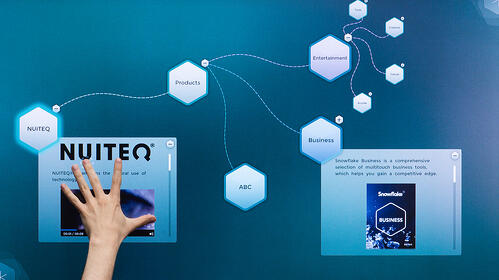 This nice feature is now also available within Hotspot. Hotspot is an app that is typically used in shopping mails, where additional info can be supplied through the websites of retailers.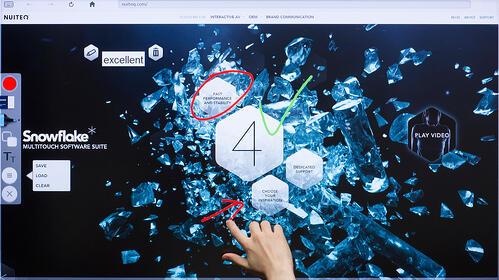 3) Improved Configurator
The Configurator is an easy to use tool that comes pre-installed with Snowflake, that lets users customise content and settings with a couple of mouse clicks. Making the Snowflake Configurator better is always a priority for us, as it makes your life easier.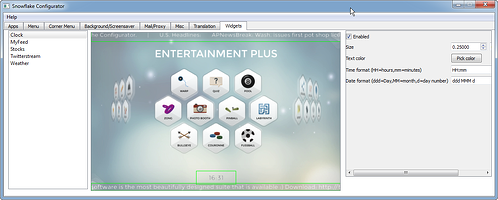 You can now:
- change the position of all the main menus
- setup external apps in the Configurator instead of via XML
- access handy help info on how to customise Snowflake
4) Blazing fast content loading in Slider
We have drastically improved the loading time for content in Slider. Check it out, you'll love it.
Below you find the detailed change log / release notes:
- Added Dropbox support to Media
- Added capability to launch urls in multitouch browser from within Connledge
- Added capability to launch urls in multitouch browser from within Hotspot
- Added ability in Configurator to change the position of all the menus
- Added faster content loading in Slider
- Added function in Media to put all content back in the content bar
- Added licensing checks to Configurator
- Added functionality to setup external apps in the Configurator, opposed to via XML
- Added more help info to the Configurator
- Added settable time to fade items to Slider
- Fixed minor bug in Annotation with color selection and menu button
- Fixed tiny bug with keyboard in Browser
- Fixed a bug in Whiteboard with the undo function
- Fixed tiny interaction bug in Pong in portrait mode
- Fixed a video freeze issue
- Fixed loading for Maps in ultra wide view
- Fixed a crash in Configurator related to Hotspot
- Fixed a tiny bug with objects being stuck in the sidebar in Media
- Improved UX in Whiteboard, Zones, weather widget, Configurator, Twitter, Cards, 3d, Fussball, Quiz, FX, Deflector, Pong, Maps, Browser
- Improved loading time when switching menu layouts
- Improved stability and performance in Browser
- Fixed minor sprite leak in Warp
- Fixed minor bug in Piano
- General improvements to the Snowflake core
Snowflake has seen over 45 public releases in over 7 years of development. You can check out the long list of improvements in the change logs / release notes here.
Enough talk ;), you've come to the best part now, of actually checking out the latest 4.4 version. You can download Snowflake here.
Request your temporary evaluation license key today, via mail@nuiteq.com.
We are sure you will enjoy this hot new release.
The Linux edition of Snowflake 4.4 will be available on upcoming Monday the 1st of September.
On behalf of the entire NUITEQ team, have a great weekend.
Harry
CEO at NUITEQ