Snowflake Entertainment Plus is a 12 app add-on pack, which can be added to any existing Snowflake Business, Entertainment and Ultimate licenses.
The following apps are included: Zong, Warp, Pinball, Labyrinth, Couronne, Bullseye, Snooker, 9-ball and 8-ball.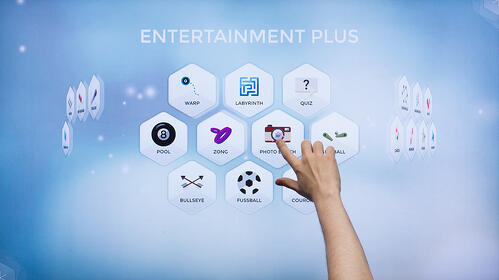 Companies can easily add their own corporate branding / look and feel to these apps, simply by changing backgrounds, images, buttons, colours etc. Let your target audience engage with your brand in a fun and memorable fashion and create emotional connections.
Snowflake Entertainment Plus can be used in retail spaces, entertainment parks, interactive kids corners, restaurants, bars and hotels as well as other public spaces.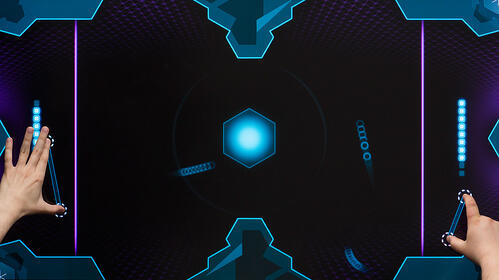 Zong is a fun twist on Wong with the addition of obstacles, zones and pickups, as well as a 3/4 player option.
Zong can be played by up to four players simultaneously, so ideal to experience with friends.
The player with the most lives left, when one player lost all his/her lives, wins the game.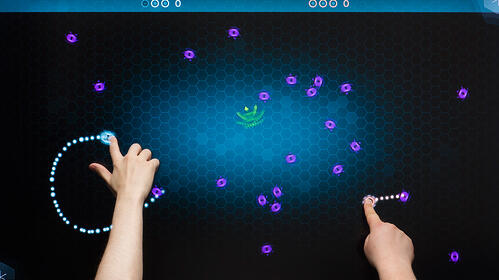 Warp is a fun single and multi-player game, that is about dodging enemies and outplaying your opponents.
You can play Warp with up to 4 players.
Instead of playing with friends, you can also play solo and try to beat the high scores.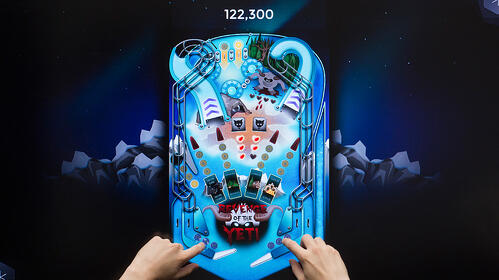 Pinball is any arcade gamers dream. Score as many points as possible. Hit the different targets with the ball using the two flippers in the bottom.
Tap the flippers to activate them.
Pinball looks even more gorgeous in landscape mode, which can be activated in the Configurator. In the Configurator you can also adjust the amount of balls per game and other options.
In Labyrinth, players guide their disc from the start position to the glowing finish. Simply touch the disc and drag your finger to move it. But be careful, if you hit a wall, the disc will freeze briefly. Compete for the best times by completing the labyrinth as fast as possible.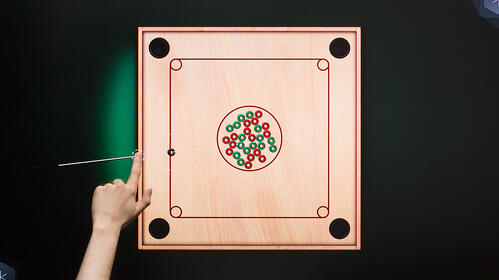 The goal of Couronne is to be the first player to sink all the discs of your colour.

Bullseye is a 1 and 2 player shooting game. The player shoots at moving targets to score as many points as possible before the time runs out. To shoot, first touch the screen with one finger to create the bow. Then pull and release the arrow with another finger. In the single player mode, the closer your arrow is to the center of the target, the more points you receive. You receive more points when hitting the smaller targets.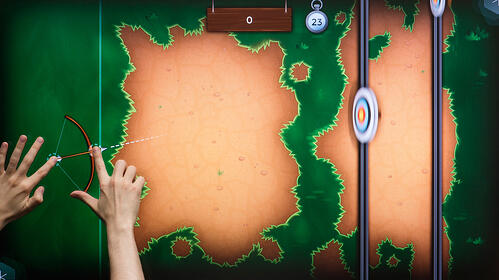 You can also play Bullseye against a friend/second player by selecting "2 Players" from the menu. In this mode, you use a slingshot with a pebble instead of a bow and arrow.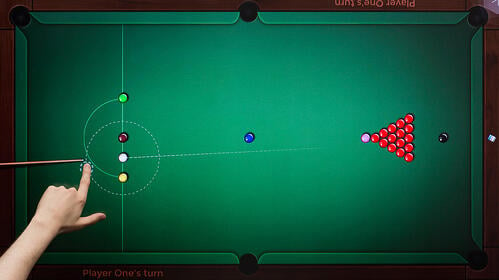 Pool is the classic game almost everybody is familiar with.
There are three modes to play: Snooker, 8-ball and 9-ball, each with their own set of rules.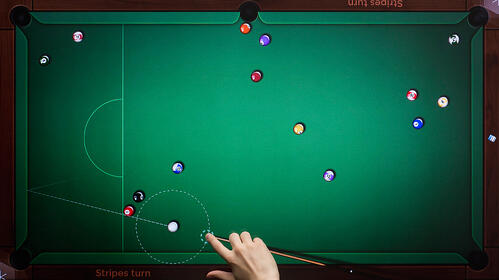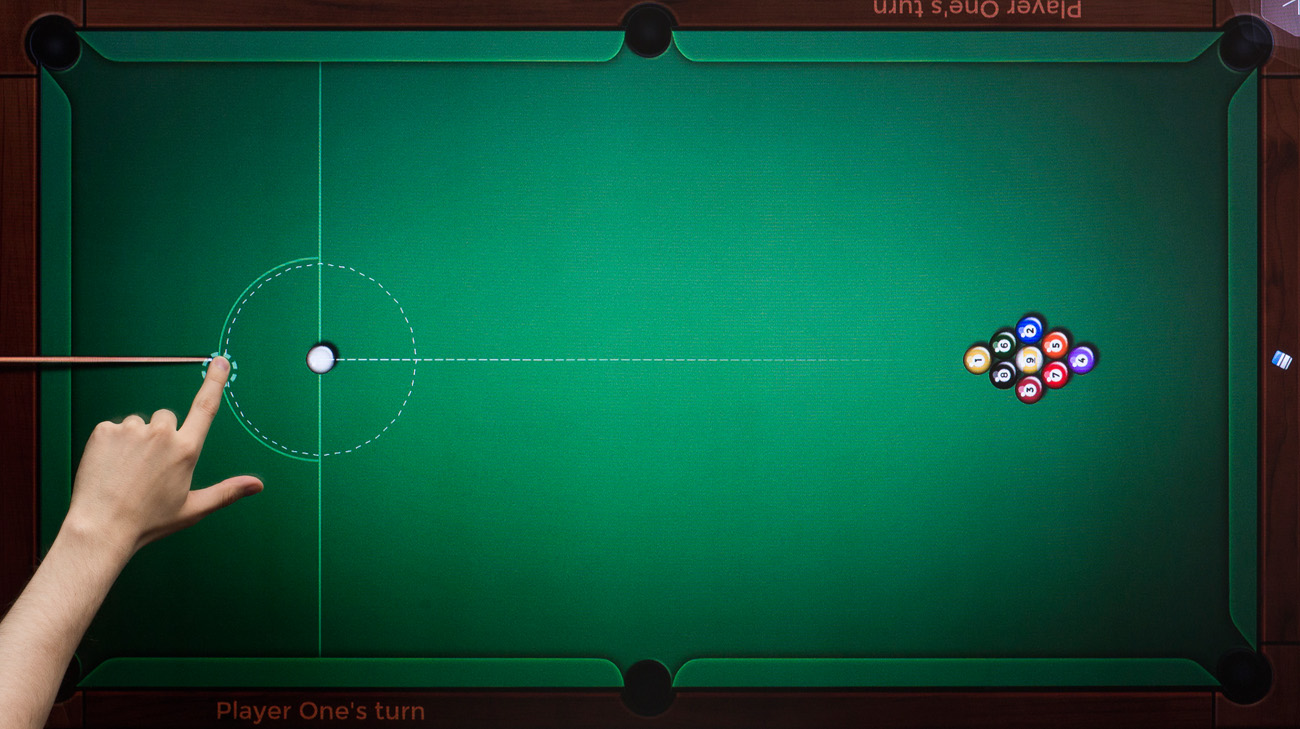 For more info about these apps, please visit our wiki here.
To place your order today or to request a temporary evaluation license, please contact us at mail@nuiteq.com, or call +46702865975.